This week: 9-1-1, Zoey's Extraordinary Playlist, grown-ish, The Rev, Blown Away, The Sister, Fate: The Winx Saga, Jurassic World: Camp Cretaceous
9-1-1
"The New Abnormal" – Season 4 premiere
Mon Jan 18
On FOX
9-1-1 airs on FOX every Monday.
From TV Guide:
When the Hollywood Reservoir dam breaks, Bobby and the 118 race into action to save passengers on a city bus that has crashed into a building several stories in the air. Maddie must first locate, and then rescue, a trapped cyclist, and Athena helps an agoraphobic woman evacuate her home.
—
Zoey's Extraordinary Playlist
"Zoey's Extraordinary Dreams" – Season 2, Episode 3
Tues Jan 19 – 8PM
On NBC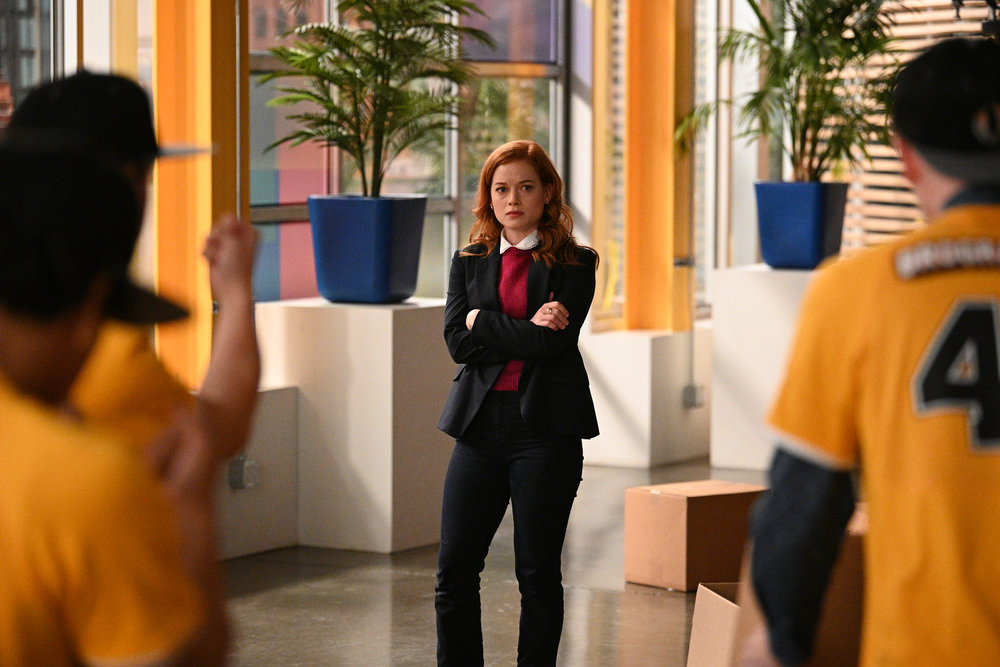 Photo by: Sergei Bachlakov/NBC
Zoey (Jane Levy) feels trapped. She can't sleep because a never-ending pop tune keeps playing in her head. As her morning coffee orders get larger, her crew's problems get bigger, which means their heart-songs get louder. How long 'til she gets overwhelmed and has a meltdown? Zoey has spent so much time focusing on everyone around her that she's neglected herself. She needs to take the time to look inwards, which will make you feel deeply for her after everything that's happened. Emily (Alice Lee) and David (Andrew Leeds) are overwhelmed too—between sleepless nights with a crying baby to Jenna (Jee Young Han) being…well, Jenna—they need more help. Jenna does try her best to help out in different ways—by encouraging Maggie (Mary Steenburgen) to get back into the flow of designing landscapes. You'll love to see Maggie reconnect with her passion! This week's episode of Zoey's Extraordinary Playlist takes us on a journey of self-reflection through each character, underscoring the importance of working through your feelings (even the ones you've been too scared to admit).
Watch Zoey's Extraordinary Playlist on NBC on Tuesday.
From NBC:
Zoey is haunted by bad dreams that start to affect her personal life. Jenna helps Maggie find her creative spark again.
—
grown-ish
"Public Service Announcement" – Season 3, Episode 9
Thurs Jan 21 – 8PM
On Freeform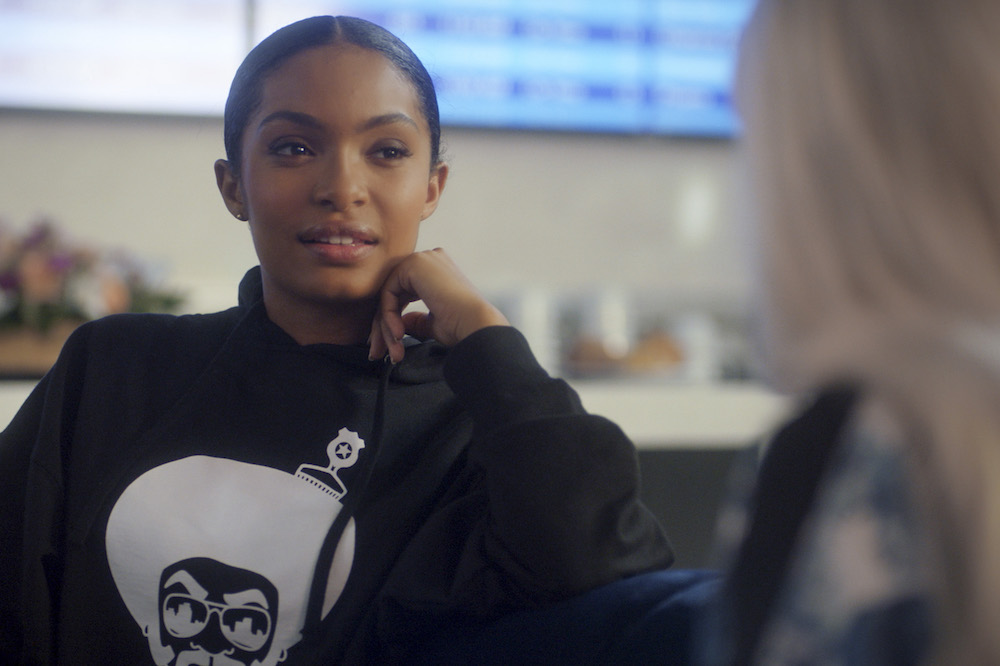 Photo: Freeform
College…who needs it? Zoey (Yara Shahidi) probably does—but she's having too much of a blast on tour with Joey BADA$$ right now. Or is she? Okay, maaaaybe she's still thinking about that kiss with Aaron (Trevor Jackson). But is he thinking about her? Meanwhile Jazz (Chloe Bailey) is having some issues with giving Doug (Diggy Simmons) some space. Wasn't she the one who wanted to take some time away…ugh, whatever. That's a whole lotta questions and, like a boss, our girls get their answers (whether they like them or not). grown-ish returns with its trademark complicated, funny, heartfelt drama and you'll be sucked right back in. So pour yourself a glass, settle in, and catch up with the crew—because they may finally be growing up (well, kinda).
grown-ish returns to Freeform on Thursday.
From Freeform:
After dropping out of Cal U and diving into her dream job, Zoey balances the demands of her work life and her personal life while on tour with Joey BADA$$. Jazz and Doug struggle with the rules of their relationship "pause."
—
The Rev
Series premiere
Thurs Jan 21 – 10:30PM
On USA Network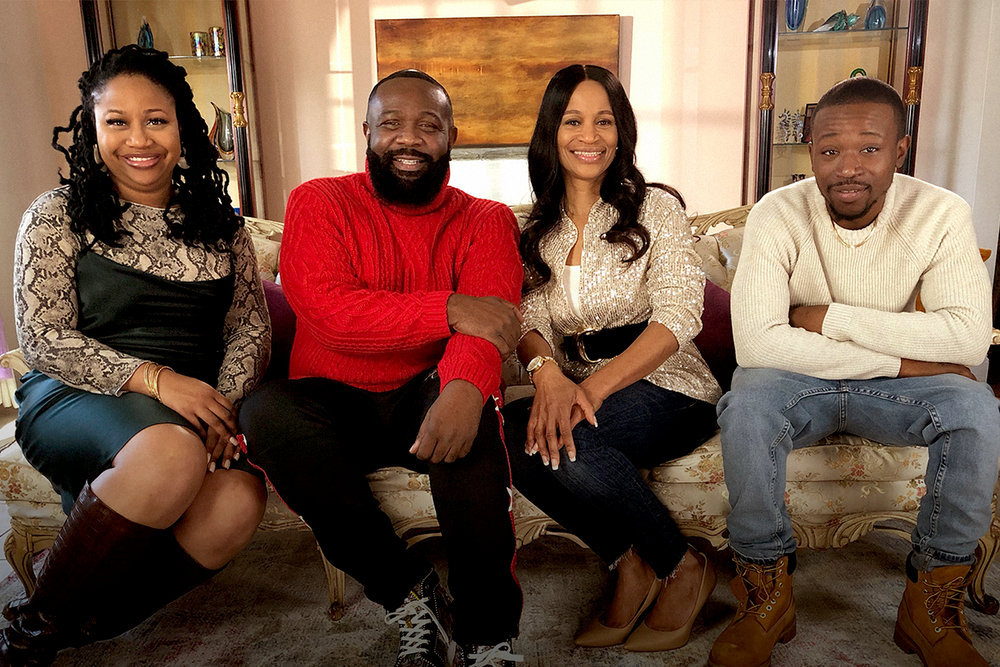 Photo by: USA Network
Pastor Richard Hartley leads his congregation in Queens, NY with a whole lotta heart and spirit. And he's got big dreams to bring his church to the rest of the world. The Rev follows the Hartley family as they navigate working during the pandemic…with the hope that their kids will move out on their own soon. The series cuts between shots of them at home and out at work, mixed in with "couch sessions" where they tell it how it is right to the camera. It's fun and lighthearted with plenty of snarky commentary as Pastor Hartley attempts to wrangle his choir, his flock, and his family who are all more than a handful and entertaining to watch because of it.
Watch The Rev on USA Network on Thursday.
From USA Network:
In this hilarious, melodic and inspirational new series, there's never a dull moment in the world of larger-than-life Pastor Richard Hartley. When he isn't preaching and inspiring his congregation at his Queens, NY church, he's dealing with his rambunctious and loving family… all while utilizing his musical skills to make the church's choir top notch. Having spent years travelling the globe working with incredible choirs and A-list musicians, Richard is now focused on his hometown choir and, with the help of his wife Stacey, trying to get his millennial children, Judea and Jordan, out of the house so that they can build their own dreams.
—
Blown Away
Season 2
Fri Jan 22
On Netflix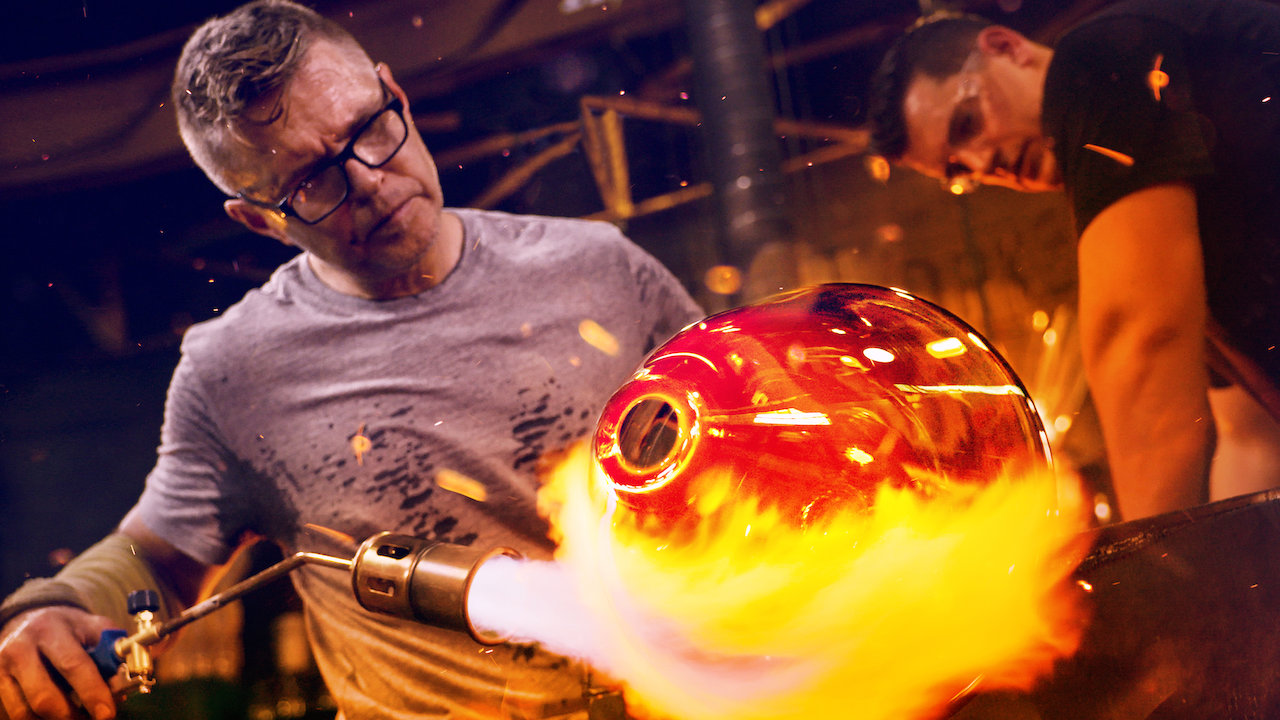 Photo: Netflix
Okay, let's be real for a second: Did you ever think you'd watch a competition show about glass-blowing? Maybe not…but Blown Away might just surprise you. Blown Away pits ten glass artists from around the world against each other to take their skills to new heights and capture the judges' hearts and eyes. Watching the creative process is surprisingly tense (and not just because of the fire). And the contestants' creations are simply gorgeous, especially when you hear the stories and inspirations behind them. From serious veterans of their craft to newcomers who just want to experiment and push themselves, all bets are off when it comes to creating art that redefines what it means to say "raise a glass".
Stream Blown Away on Netflix on Friday.
From Netflix:
This ground-breaking competition series returns as ten glass artists from around the world gather in North America's largest hot shop to push themselves to creative extremes in the quest to be named Best In Glass. In each episode the glassblowers must impress a panel of art experts or risk being eliminated. At stake is a life-changing prize that will send their careers to new heights. Hosted by Nick Uhas, with resident evaluator and glass master Katherine Gray.
—
The Sister
Season 1
Fri Jan 22
On Hulu
The Sister comes to Hulu on Friday.
From Hulu:
How far would you go to keep a secret? One rainy evening, Nathan is surprised by an unwelcome face from the past. Nathan has never been able to forget the worst night of his life: a party that led to the sudden, shocking death of a young woman. Only he and Bob, an eccentric old acquaintance, know what really happened… and they've resolved to keep it that way. But years later, Bob appears at Nathan's door with terrifying news that threatens to tear Nathan's world apart. Because Nathan has his own secrets now. Secrets that could destroy everything he has desperately fought to build for himself and his family.
—
Fate: The Winx Saga
Season 1
Fri Jan 22
On Netflix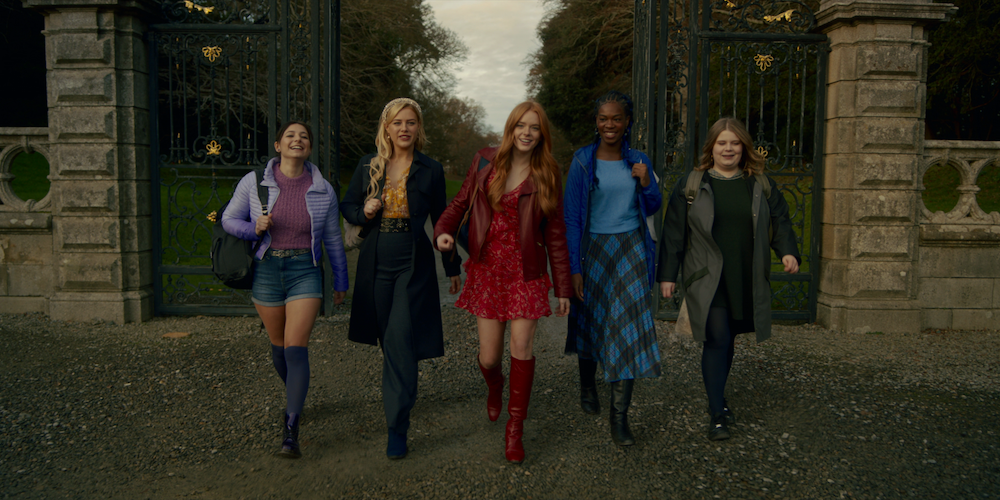 Photo: Jonathan Hession/Netflix © 2020
We'll be straight up: We don't love it when beloved kids' shows are adapted into dark angsty dramas. But we're still not entirely sure Fate: The Winx Saga knows what it wants to be. The Nickelodeon cartoon series Winx Club was about fairy warriors, bringing in mythology and magic to enchant its young viewers. Fate: The Winx Saga has all those elements only with much more blood and gore. And oh so much drama. Some of the time it's creepy and brutal and adventurous—often bringing to mind shows like Motherland: Fort Salem—other times it's more of a high school drama. The mixing of the two genres doesn't quite hit here, instead it feels like two separate shows. Does it want to be Motherland? Or Riverdale? The magical effects and creatures are cool but its story doesn't gel well enough to pull you in.
Fate: The Winx Saga hits Netflix on Friday.
From Netflix:
Fate: The Winx Saga follows the coming-of-age journey of five fairies attending Alfea, a magical boarding school in the Otherworld where they must learn to master their powers while navigating love, rivalries, and the monsters that threaten their very existence. From creator Brian Young (The Vampire Diaries), Fate: The Winx Saga is a live-action reimagining of the Italian cartoon Winx Club from Iginio Straffi.
—
Jurassic World: Camp Cretaceous
Season 2
Fri Jan 22
On Netflix
Jurassic World: Camp Cretaceous returns to Netflix on Friday.
From Netflix:
Jurassic World: Camp Cretaceous follows a group of six teenagers chosen for a once-in-a-lifetime experience at a new adventure camp on the opposite side of Isla Nublar. But when dinosaurs wreak havoc across the island, the campers are stranded. Unable to reach the outside world, they'll need to go from strangers to friends to family if they're going to survive.