This week: How I Met Your Father, Supernatural Academy, Single Drunk Female, As We See It, Ozark
How I Met Your Father
Season 1
Tues Jan 18
On Hulu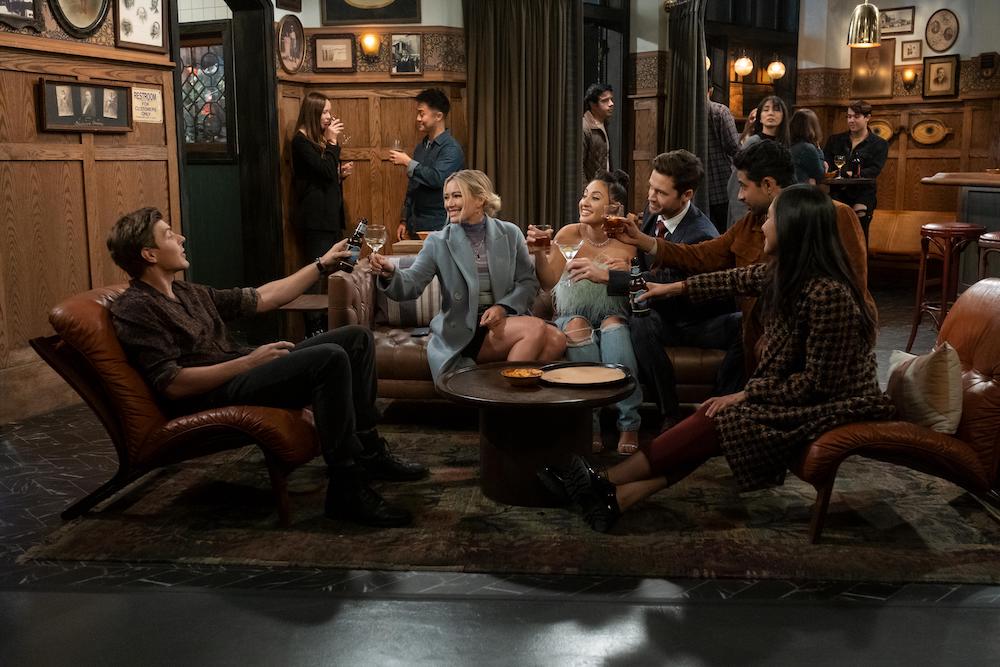 How I Met Your Mother was once a glorious weeknight event (y'know, back when you actually had to watch TV at a certain time. Remember that?). Until it threw it all away with one of the worst endings in TV history that could rival Game of Thrones (but we digress…). Hulu is attempting to revamp the HIMYM reputation with How I Met Your Father starring Hilary Duff as our romantic lead Sophie and the legendary Kim Cattrall as Sophie's older self narrating the story. Living in Ted's old apartment in New York, Sophie and her group of friends take on the wonders and WTFs of love and life together—and as the saying goes, it's about the journey, not the destination.
HIMYF is more representative of New York this time around (read: it's not all straight white people!) and it brings the dating game up to 2022's standards. It's a pretty fun sitcom with a tried-and-true format, bringing together a quirky group you'll see parts of yourself in. So give it a try, whether you're missing the friendship of the original or just looking for a new weekly watch.
How I Met Your Father debuts on Hulu on Tuesday.
From Hulu:
In the near future, Sophie (Hilary Duff) is telling her son the story of how she met his father: a story that catapults us back to the year 2021 where Sophie and her close-knit group of friends are in the midst of figuring out who they are, what they want out of life, and how to fall in love in the age of dating apps and limitless options.
–
Supernatural Academy
Season 1
Thurs Jan 20
On Peacock
Stream Supernatural Academy on Peacock on Thursday.
From Peacock:
SUPERNATURAL ACADEMY is based on the book adaptation of best-selling series of the same name from Jaymin Eve, chronicling an otherworldly adventure of sisters marked at birth. One twin sister was raised in the Supernatural world, confident and popular. The other was raised in the human world, an offbeat outsider. Now they're about to be reunited at the Supernatural Academy, and neither one of them is thrilled about it. These adversarial twins will have to learn to get over their differences and trust each other in order to save themselves – and save the world!
–
Single Drunk Female
Series premiere
Thurs Jan 20 – 10PM
On Freeform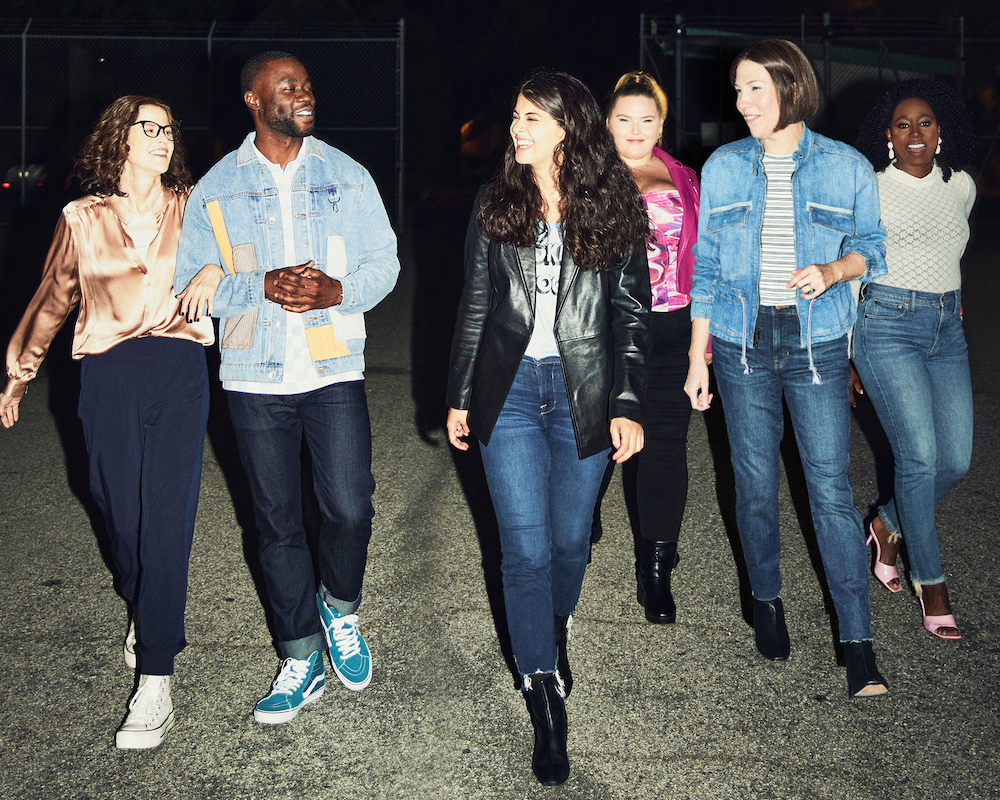 Samantha (Sofia Black-D'Elia) is an alcoholic. And the first step is getting her to admit that…which takes a felony, a firing, and a very public fall from grace. Her road to recovery is a long and difficult one, especially when she tries to hit the fast-forward button (which is kind of breaking a big rule). She's forced to move back to Boston to live with her mom, causing her to address some even deeper-rooted issues. There are lots of amends to make and things to let go of, which is hard when she runs into constant reminders of her old life. But Samantha builds herself a support system of new and old faces who don't always act the way she expects. And they may be exactly what she needs. Single Drunk Female is an honest look at addiction and recovery, with painful and beautiful and brutal moments that show how sometimes you have to laugh or else you'll cry. You'll find yourself sucked in and rooting for Samantha and her friends—even when (especially when) you see them at their worst—because it keeps things real and true to telling its story. And that's definitely something to cheer for.
Single Drunk Female premieres on Freeform on Thursday.
From Freeform:
After a public flame-out at a New York media company, 20-something alcoholic Samantha Fink is forced to seize the only chance she has to sober up and avoid jail time: moving back home with her overbearing mother, Carol. Back in Greater Boston, Samantha restarts her life, working at the local grocery store while surrounded by all of the triggers that made her drink in the first place. Confronted with remnants of her old life, including run-ins with her perfect former best friend, who is now dating her ex, Samantha sets out on a path to move past her worst self and figure out her best self. Kinda.
–
As We See It
Season 1
Fri Jan 21
On Amazon Prime Video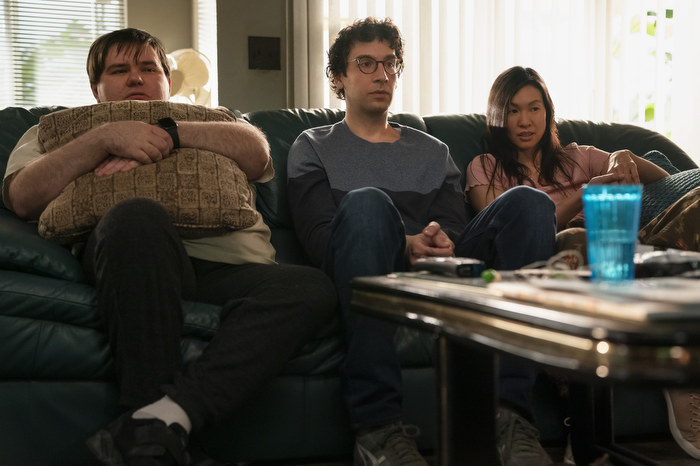 As We See It follows Jack (Rick Glassman), Harrison (Albert Rutecki), and Violet (Sue Ann Pien), roommates in LA who are on the autism spectrum. They're all trying to live their best twenty-something lives, working jobs, trying new things, dating, and navigating the world with help from their families and their aide Mandy (Sosie Bacon). It feels almost like a slice of life because you're immediately taken into their everyday experiences as they triumph and struggle and process and dream. It's something we shouldn't have to say in 2022—because it should have always been the norm—but it's great to see representations of autism on screen by actors who identify as living on the autism spectrum. You'll root for them and their families as they grow together and learn how to communicate what they each need from and for each other. As We See It is a moving and deeply engaging series that is a sparkling new gem in Amazon's growing originals collection.
Watch As We See It on Amazon Prime Video on Friday.
From Amazon:
As We See It follows Jack (Rick Glassman), Harrison (Albert Rutecki), and Violet (Sue Ann Pien), twentysomething roommates on the autism spectrum, as they strive to get and keep jobs, make friends, fall in love, and navigate a world that eludes them. With the help of their families, aide, and sometimes even each other, these roommates experience setbacks and celebrate triumphs on their own unique journeys towards independence and acceptance. Series stars Glassman, Rutecki, and Pien all identify as living on the autism spectrum. The series also stars Sosie Bacon as their aide Mandy, Chris Pang as Violet's brother Van, and Joe Mantegna as Jack's father Lou.
–
Ozark
Season 4: Part 1
Fri Jan 21
On Netflix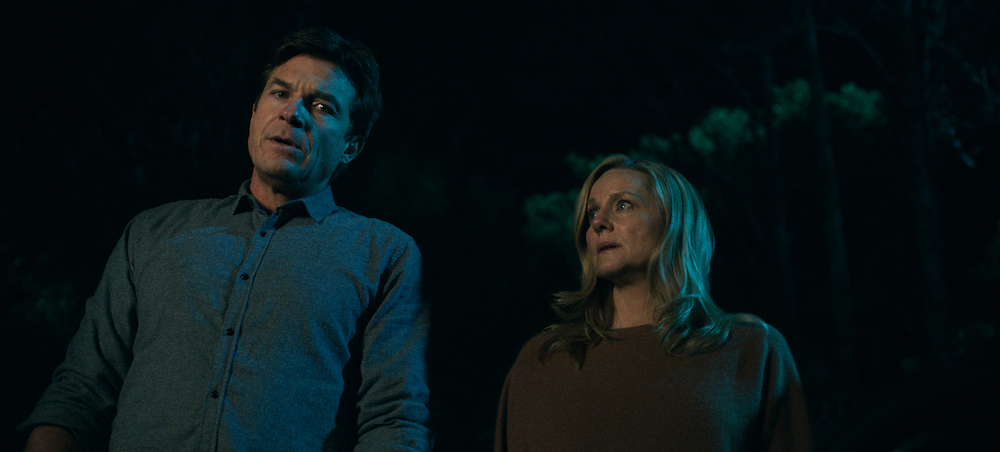 It's the beginning of the end for Ozark, which means you'd better buckle up for some explosive revelations. Marty (Jason Bateman) and Wendy (Laura Linney) are making big moves in Navarro's empire, which gains them more enemies than friends and makes more of a mess to clean up. How high up does this business really go? Meanwhile Ruth (Julia Garner) is looking to start her own business but finds she is still far too tangled in her old world to ever be truly free. Julia Garner once again steals the show with her deeply intricate portrayal of Ruth. And Laura Linney remains the true ruler of Ozark with her pure gravitas. There's a trail of bodies behind both characters that won't stay gone. When a detective starts poking around looking for Helen (Janet McTeer), it causes even more tension and reminds you just how scarily good the Byrdes are at acting like your typical American family…until they're not. Ozark S4 wastes no time in pulling you back into its twisted toxic world until you wonder if they'll ever make it out on top (or if they ever wanted to).
Ozark returns to Netflix on Friday.
From Netflix:
Marty and Wendy are rid of Helen and climb to the top of Navarro's empire. They find another opportunity to get out of the Ozarks but some past sins won't stay buried and the most dangerous threats come from blood.