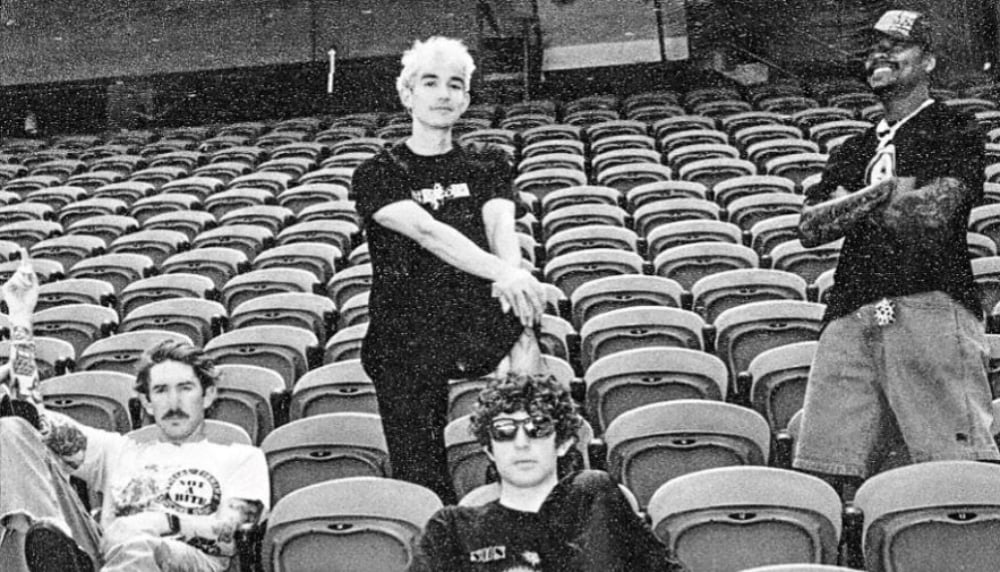 When Turnstile released their latest album GLOW ON back in 2021, nobody could have predicted how far it would take them. But based on its contents, you could definitely see how far they were trying to spread their appeal. On top of their razor-sharp and rousingly catchy hardcore licks, there was the essence of hip-hop, dream-pop, lo-fi and soul reverberating through it. Creating a sound that ensnared the senses as much as getting the blood pumping, there's a reason that they are receiving all the rewards they are right now.

And it also makes sense why an EP such as New Heart Designs can now exist. The band have joined forces with psychedelia band BADBADNOTGOOD to rework three of the songs from GLOW ON. The result is woozy, multi-colored and euphoric in every sense, pushing the emotional boundaries of each track to their limit. Having more in common with jazz than hardcore at this point, there's a peacefulness and joy to be found within the new compositions. It also shows just how far Turnstile are willing to go in terms of flipping perspectives and how talented BADBADNOTGOOD are at writing gorgeous music.
Turnstile have released the EP in the form of a video that has been filmed by Alex Henery. You may know him from his work with Basement and Fiddlehead. Comprising footage of the band playing live and fan interviews from outside of the shows, the chaos is the perfect juxtaposition to the peaceful sounds. Check it out!
Turnstile released a similar sort of project around their last album Time & Space. Teaming up with Australian techno legend Mall Grab, they created Share A View. Here's "Yes I Need My Generator" from that very release: