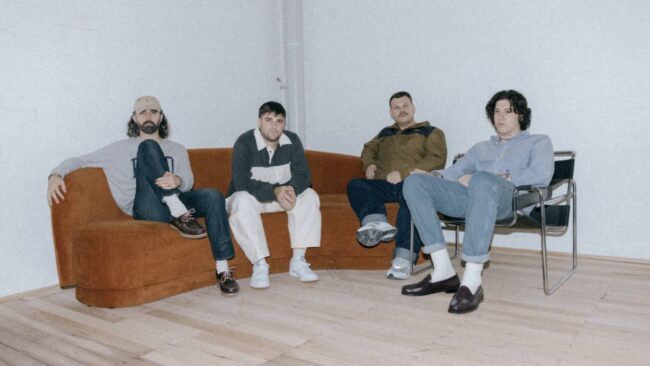 Trophy Eyes have announced the release of their newest album Suicide and Sunshine out June 23rd. The band took to socials to make this announcement today, telling fans they can also stream a brand new song "What Hurts The Most" in preparation for the new record. The band has coined their music as "sad songs disguised as happy songs" and that testament is true for the new release. It's an upbeat and groovy track that feels like skipping school and going to the beach with your friends. However, the lyrical content of the song tells a different story. With words like "To think that I believed you hurts like hell / You make me fucking hate myself", the narrative is emotionally jarring and pulls at the heart strings.
This announcement comes shortly after the release of the song "Blue Eyed Boy" last month. The track has been well-received by fans, earning the second slot on their most popular songs on Spotify. After going on somewhat of a hiatus following the release of their album The American Dream in 2018, the band released a few stand-alone tracks over the last few years. This new album will mark the official return of the band with a fully fleshed out collection of music. Check out the new song and visual below and pre-order the album here.
Trophy Eyes have also announced a string of shows in the US kicking off this May. The band will be joined by Like Pacific for the tour. Check out the dates below and grab a ticket here.
May 18 – Virginia Beach, VA – Scandals Live
May 19 – Pittsburgh, PA – Preserving Underground
May 20 – Louisville, KY – Zanzabar
May 21 – St. Louis, MO – Red Flag
May 23 – Indianapolis, IN – Deluxe At Old National Centre
May 24 – Nashville, TN – The End