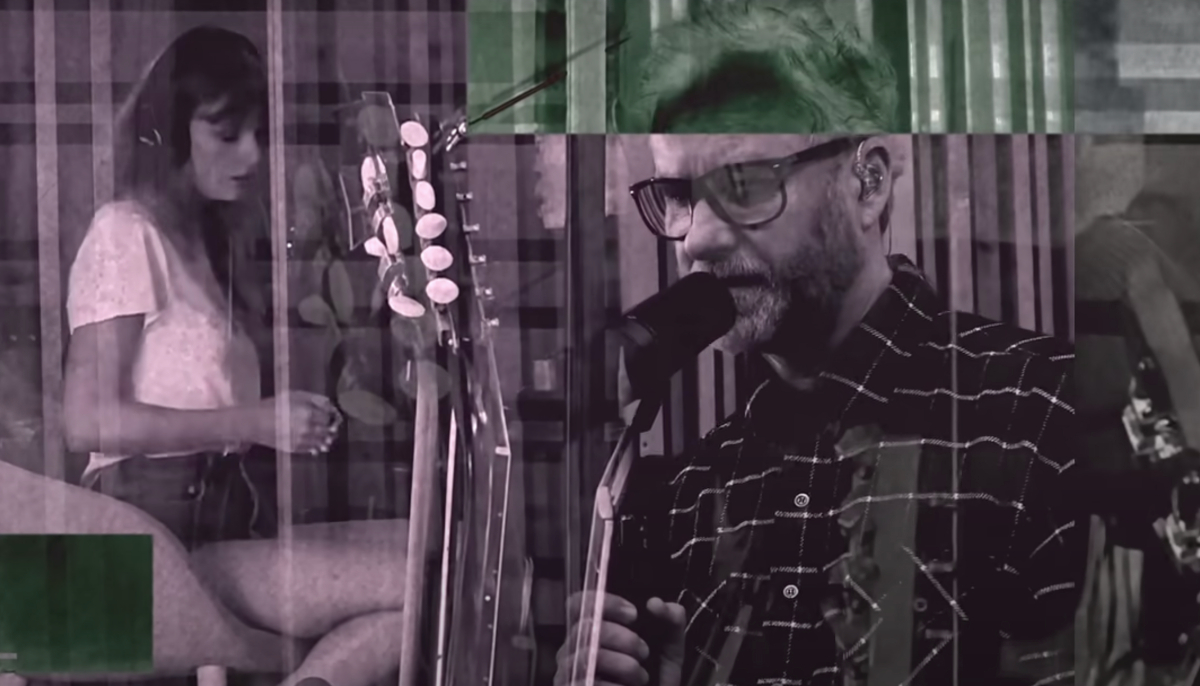 The National have just released their new album First Two Pages of Frankenstein, a record that embodies all of the heartbreaking and harmonious things that have made them such a household name in the world of indie. Tear-stained, technically beautiful and wonderfully affecting, they have also invited a selection of guests to help them take things to the next level.

One of those guests is none other than Taylor Swift, who guests on "The Alcott," a haunting piece of tranquil and transcendent gorgeousness. Taylor previously worked with the band's guitarist Aaron Dessner on her 2020 albums Folklore and Evermore, helping her express a different side of her musical talents, before then helping her with Taylor's Version of Fearless and Red as well as the 3am Version of last year's Midnights. Vocalist Matt Berninger also sang on the Evermore track Coney Island.

And it appears she is returning the favor, on a song that could have landed on those records easily. Adding layers of untouchable sadness to the composition, it is an instant classic in so many wonderful ways.

Matt spoke about working with Taylor on the song with Hanuman Welch on Apple Music 1 (Transcribed by Pitchfork):

Well, I met Taylor a long time ago, and a long time ago we knew Taylor was a fan, and, eventually, we got to know her a little better. And then her work with Aaron was so brilliant, and I know that she was really, you know, interested in the writing process and how Carin [Besser] and I collaborate.
And, so, when the song "The Alcott," I wrote that, and it very much is a perspective of one person coming to try to reconnect with another person in a space, in a room, like, in a hotel bar. I had written all that side of it, and Aaron sent it to Taylor right away. I think she jumped right into sort of, like, the role of the other voice, the other perspective. And I was writing about my wife, but, you know, it sets a scene of a person with a notebook writing in a bar basically. She knew exactly, you know, she fit right into that spot and she knows.
So when it came back and all of a sudden this song I'd written suddenly has the other viewpoint, or the other perspective added to it by one of the greatest songwriters of all time. My wife was blown away. It was great. It was such a fun, exciting thing, and it just made that song so much more beautiful and so much more dimensional. And, yeah, so, yeah, we've always had an open door and people come in, and we've been so lucky to have so many incredibly brilliant, wonderful, and collaborative and fun people working with us for so long. And, yeah, it was just really, really delightful and exciting.

First Two Pages of Frankenstein also features Phoebe Bridgers on two tracks. They are "Your Mind Is Not Your Friend":

And "This Isn't Helping":