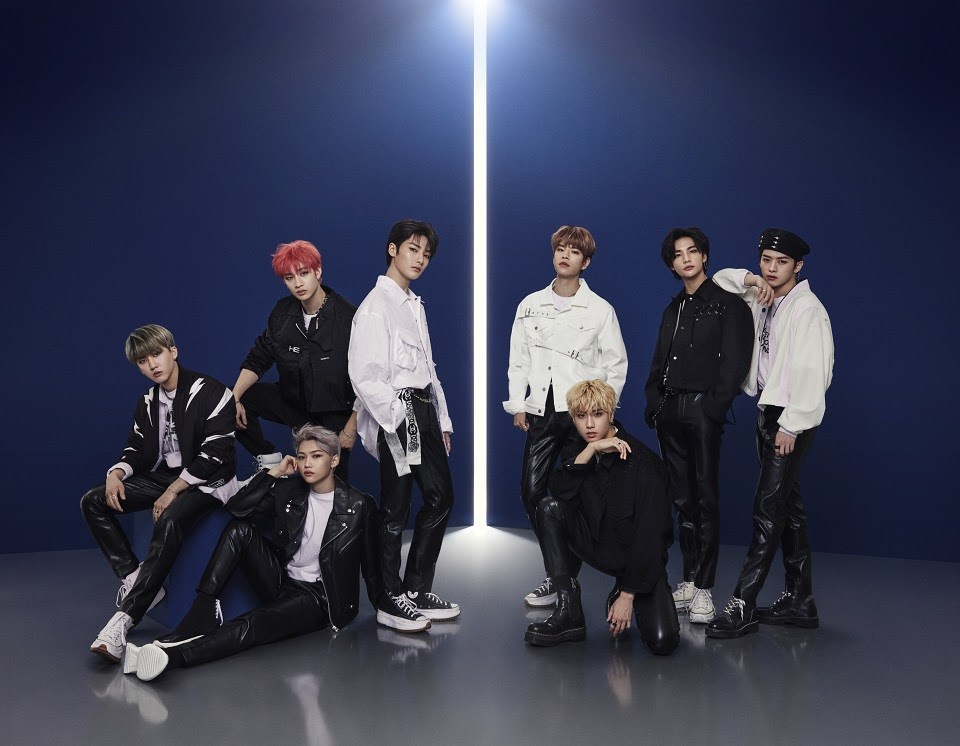 We have a new weakness. Have you seen THE FIRST TAKE's video with Stray Kids yet? If not, bb, prepare to live. Not only did Stray Kids give us the first Tokyo x Seoul performance done in one take (yes, one and done) but the sonics are so pristine we want to hang the video on our walls and stare at it with star-eyes. So good. So cute. So fluffy.
Honestly, the entire series—streaming exclusively on YouTube—is dreamy. The vocals and instrumentation sound like post-production but these artists are performing LIVE NO FILTER. Another fave is LiSA singing "Gurenge", the theme song from Demon Slayer (Kimetsu No Yaiba). Her voice pops off like melodic fireworks. The rise and fall, the vocal range… incredible.
AND there are so many more performances on THE FIRST TAKE channel: Dish, YOASOBI performing "Yoru ni Kakeru", Avu-chan from Queen Bee (Ziyoou-vachi)…
You might not see us for a while…we're busy.
Of course, after watching the Stray Kids performance a couple of—maybe eight times, we had to text our god-daughter Bee (otherwise known as Cub from Geek Girl Riot's Kat & Cub). Bee was floating on the feels Stray Kids unleashes too. Here are a few of her love texts for "SLUMP" (Japanese Version):
"Jisung looks really fluffy
Also the song is really good!
Also Hyunjin's hair!!!!
Felix is literally a fairy and sunshine
The performance >>>>
The vocals were amazing and the fit the concept so well!!!!
Also the styling this era was amazing
Felix undercut, Hyunjin mullet, Minho red, Jisung fluffy, just Seungmin.
Stray Kids' stage presence is AMAZING like everytime they do a stage I'm just in awe
The dances, vocals, raps, everything is always amazing
Their concept has stayed fairly consistent since they debuted, yet still continues to evolve."
AND now here's a word from Bang Chan of Stray Kids:
"We're very honored to have been selected to perform on the comeback special.




I was initially a little nervous when I heard we were to be filmed singing live in one take from start to finish but I really started to enjoy myself as I got into the song. I feel as though this new experience has helped us take another positive step forward.




It's also made us want to work harder than ever at our art and we hope to show our strengths to a great number of people in the future to come. We hope our live performance video on THE FIRST TAKE will give people encouragement and the motivation to uplift themselves."
With that said we're going to sign off using all the hearts
❤️❤️❤️❤️❤️❤️❤️❤️❤️❤️❤️❤️❤️❤️❤️❤️❤️❤️❤️❤️
About THE FIRST TAKE:
THE FIRST TAKE is a YouTube channel dedicated to filming performances by musicians and singers in a single take. This channel is brought to you in an incredible high-quality resolution compatible for 4k. Launched last year, the channel has over 1.17 million subscribers (as of June 12th) and boasts over 200 million cumulative views. Uploaded videos have frequently made an impact on social media.
For More Information on THE FIRST TAKE: