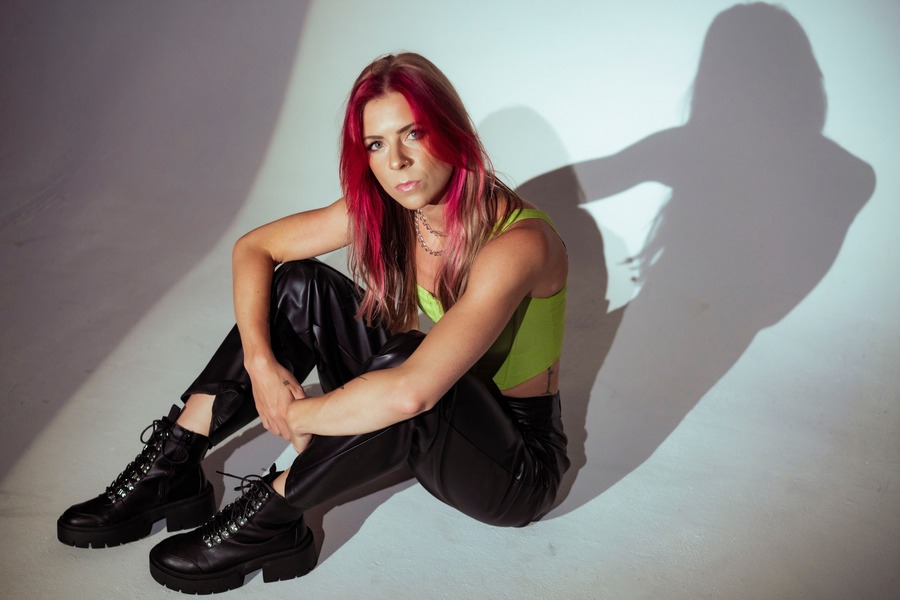 Ah, music festival season is slowly coming to an end. The greatest time of year, spanning from April to September, is when we can enjoy our favorite artists at outdoor venues and under the stars. Riot Fest is one of these final events of the season, returning to Chicago on September 15 for an unforgettable weekend of performances. And now, Taylor Acorn is joining Riot Fest's impressive lineup of artists.
Surprising fans with the news on Instagram, the singer posted the fest's flyer with a caption in all caps, "SEE YOU AT RIOT FEST SEPT. 16!!!"
The news comes as a surprise to fans since the lineup for Riot Fest has been set in stone since May. However, fans of Taylor Acorn attending the event can now catch her set at 12:10 PM on the Radical Stage on the festival's Saturday date!
The past month has been a whirlwind for Taylor Acorn. Just two weeks ago, the songstress released a new version of her song "Coma" featuring former Hey Monday vocalist, Cassadee Pope. The introspective track tells the story of feeling numb in a toxic relationship and the journey to reclaiming one's power. To add even more excitement to the release, the powerhouse vocalists dropped a music video performing "Coma" together. This collaboration is an inspiring one, showing that women can break through the glass ceiling of a male-dominated genre. Both artists' social media accounts are flooded with positive comments over the release
Cassadee Pope shared an image on her Instagram from their writing session.
"This was taken after we wrote 'Coma,'" she begins. "That session felt so easy and natural because @tayloracornmusic is truly one of the nicest, kindest souls. Honored to be singing this one with her."
While we're unsure of Acorn's Riot Fest setlist, we are fairly certain that this track will be on it. Watch the music video below and grab your last-minute tickets to see Taylor Acorn at Riot Fest here.