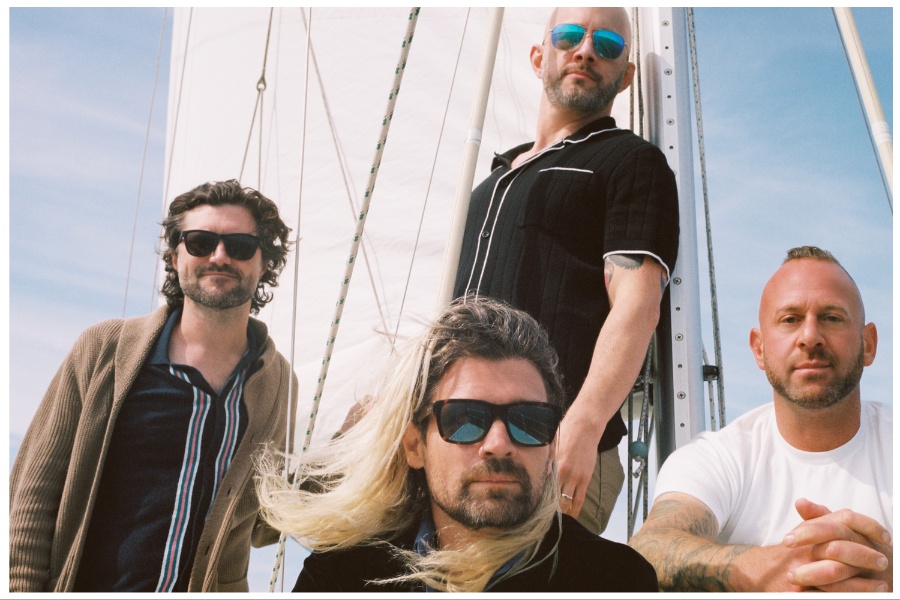 As anticipation builds around the long-awaited album 152, their first new collection in a staggering seven years, Taking Back Sunday has shared their third preview pulled from the LP—a resounding anthem titled "Amphetamine Smiles." The 10-track collection is slated for release on October 27, courtesy of Fantasy.
"Amphetamine Smiles" emerges as a delightful, sun-soaked anthem that effortlessly invites listeners to join in for a sing-along moment. Within its harmonious notes and arrangement, the song's allure lies in its ability to transport listeners to a carefree state of mind. With its infectious melodies and spirited instrumentation, "Amphetamine Smiles" exudes an irresistible charm that makes it impossible not to tap your foot along.
"You could document the writing, arranging, and recording of 'Amphetamine Smiles,' but there's no way to explain how it came together," guitarist John Nolan shares. "It's the product of some kind of magic."
Additionally, the group shared a statement on their forthcoming album release via the "Amphetamine Smiles" YouTube video description. "152, our new album, offers a lot more hope and light than we first realized when we were in the thick of it, putting it all together. We've been fortunate enough, through our music, to grow up with a lot of people going through the same things at the same time and probably feeling the same way. Our hope is that you're able to find a little bit of yourself in this new collection of songs because you're not alone, and neither are we."
To celebrate the release of 152, Taking Back Sunday will be performing a handful of intimate album release shows throughout November before the group's annual holiday performances. You can check out their full touring schedule for the remainder of the year below and snag tickets here.
Tour Dates:
Sept. 29—Cocoa, FL @ Cocoa Riverfront Park
Sept. 30—Jupiter, FL @ Dastoberfest
Nov. 6—Los Angeles, CA @ Lodge Room*
Nov. 9—Nashville, TN @ Eastside Bowl*
Nov. 13—New York, NY @ Bowery Ballroom*
Dec. 1—Melbourne, Australia @ Good Things Festival 2023
Dec. 2—Sydney, Australia @ Good Things Festival 2023
Dec. 3—Brisbane, Australia @ Good Things Festival 2023
Dec. 13—Wantagh, NY @ Mulcahy's Pub and Concert Hall^
Dec. 14—Wantagh, NY @ Mulcahy's Pub and Concert Hall^
Dec. 15—Sayreville, NJ @ Starland Ballroom^
Dec. 16—Sayreville, NJ @ Starland Ballroom^
*Album Release Show
^Annual Holiday Spectacular Show