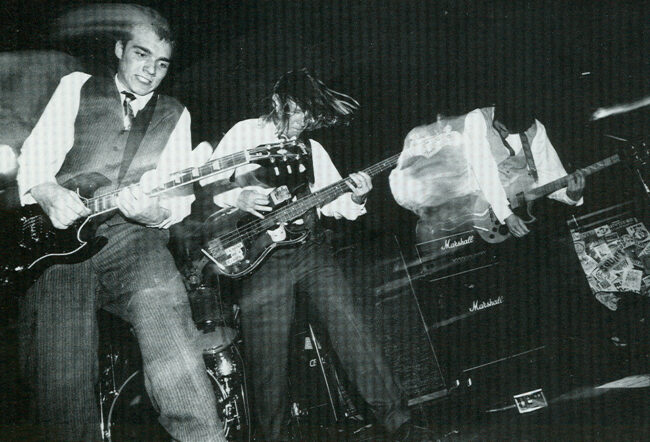 –
Hello and welcome to Singles Lost in Time, where we dig through our library here at idobi (like monks sifting through historical texts) and we dust off some absolute bangers that never got their proper time in the sun.
–
–
Sunny Day Real Estate is nestled deep in the trunk of the emo tree. Numerous bands in the scene owe their style and success to them. SDRE was determined to be melodic in their brooding while their contemporaries found success with heavier grunge in the early '90s. "In Circles" opens with distant trill guitars moored by wavy bass and falling drums. The pièce de résistance is lead singer Jeremy Enigk's delivery—plaintive wails, a droning chorus, and raw outbursts of emotion. This synthesis of musical elements helped kickstart the genre we know as emo.
–
–
"Seein' Red" by Unwritten Law plays like an epic skate trick attempt. It starts off steady and reflective with voice and guitar, visualizing the move in preparation for execution. Adding in bass and drums, the moment builds as deft feet maneuver laminated maple and grip tape. The crescendo bursts with emotion, celebrating the execution of Olympic skills. It'd be irresponsible of us not to mention "Seein' Red"'s immortalization in the '00s time capsule by way of skate-slacker comedy Grind. Good thing the song always hits even when we catch a too-slick rail!