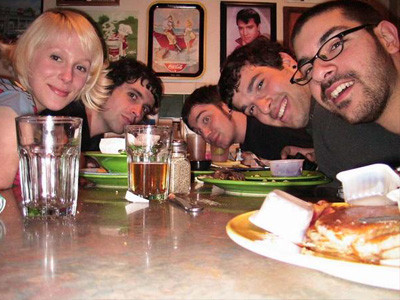 –
Hello and welcome to Singles Lost in Time, where we dig through our library here at idobi (like monks sifting through historical texts) and we dust off some absolute bangers that never got their proper time in the sun.
–
–
Zolof the Rock & Roll Destroyer competed in the prestigious Mountain Dew Circuit Breakout challenge—just barely losing to Halifax. Playing their unique brand of pop rock, self-dubbed spunk rock, ZRRD crafted "Plays Pretty for Baby". While the lyrics are sarcastic and fun, the music features pop hooks and a downright catchy chorus. "Plays Pretty for Baby" is perfect for singing along on that long trek to your local hole-in-the-wall live music venue.
–
–
"Broken Promises" by Element Eighty has one of our favorite metal riffs. It will live in your head like an entrenched badger. The most endearing element of this song is just how darn emo the lyrics are. The juxtaposition of early-00s alt-metal instrumentation and emo lyrics make "Broken Promises" a must for your Heartbroken Headbanger playlist.