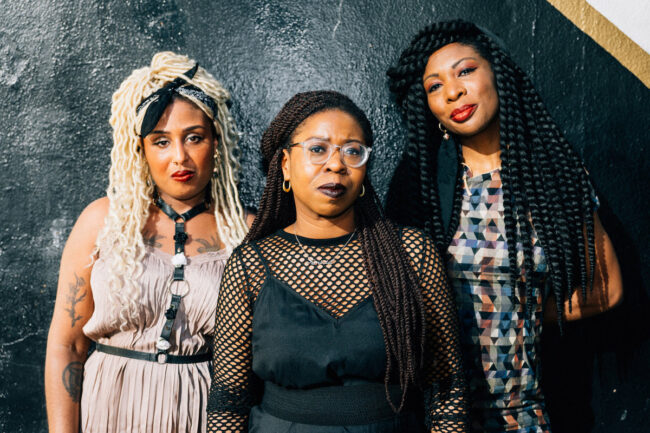 –
Hello and welcome to Singles Lost in Time, where we dig through our library here at idobi (like monks sifting through historical texts) and we dust off some absolute bangers that never got their proper time in the sun.
–
–
Since their 2014 debut EP Sistah Punk, Big Joanie has been turning heads in every circle that matters. "Fall Asleep" uses electric post-punk production to enhance vocalist/guitarist Stephanie Phillips' understated delivery. The effect highlights the terror of the lyrics describing the absurd nightmare many live in today.
–
–
What do you get when you mix shoegaze guitars with funk rhythms? A sound the early 90s was not ready for—one embodied by The Veldt. "Soul in a Jar" plays with dreamy guitar effects anchored in a groovy rhythm. The sound is instantly danceable with a little rock edge; reminiscent of Cocteau Twins meets Pearl Jam. Perfect vibe for longboarding down ocean-front highways.
–
BONUS: For Those Without Genre Boundaries
–
The System – "Don't Disturb This Groove"
–
The System was a group formed in the early 1980s consisting of Mic Murphy's smooth vocals and legendary producer David Frank's experimental compositions. Svelte and primed, "Don't Disturb This Groove" is auditory Eros ready to pierce the "heart" of any listener. The System's pioneering usage of synthesizers and drum machines helped establish the sound of electro-pop and funk going forward.