The coffee is hot and the music is boppin'.
It's time to Rise Rock n' Shine…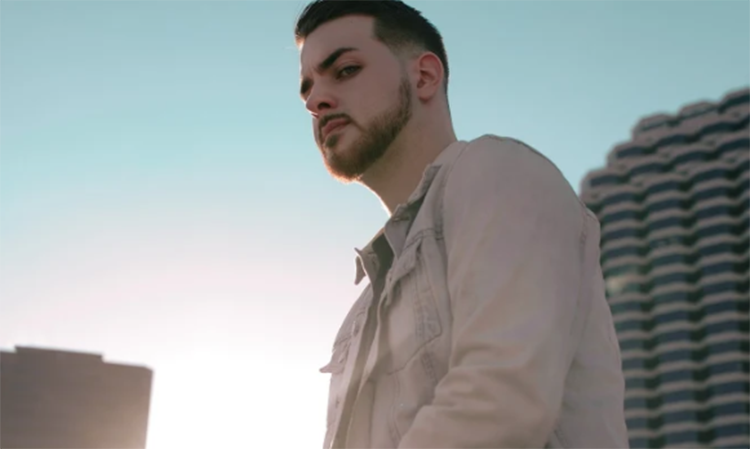 Who: Ty Trehern is just getting started. The Mississippi artist makes music that you're not expecting (and that's all part of the charm.) Look out for his full length album coming later this year.
What: A genre-less jam called "The Air".
Why: "The Air" isn't like any songs you're used to hearing but it pulls influence from a little bit of everything. The end result is a creative track that's smoother than you'd think possible. The vibes go on for days, so it's safe to say this one will last you the rest of the summer.
FFO: idobi Radio
Find Ty Trehern on Facebook, Twitter, Instagram, and his website.
"'The Air' is a song that's personal to me because it's a product of my experiences with antidepressants. When you're struggling with something, all that you want is to be in a state of happiness and free from the real world for as long as you can be. For me, there was a numbness that came along with using antidepressants that I misinterpreted for being happy. I was detached from the world and all of my problems, but I wasn't actually experiencing any kind of true happiness. Instead, I was in a place of fake euphoria and false reality that can be enticing, but disingenuous. 
I think it's important in that moment to ask yourself if you're really okay and if what you're doing is really making things better for you. Not everyone shares this experience with antidepressants, so I think it's important to clarify that I fully support people using them if it helps them. But my experience showed me that these things aren't as black and white as we would like to believe; everyone has a different experience, and writing this song helped me find a lot of closure and peace with that." – Ty Trehern
—
Who: If you were looking for your new favorite indie rock group don't worry, we found 'em. South Yorkshire's Civic Green is making grooves you'll be dancing to in no time.
What: The band's new track "There Is Always A Light". 
Why: If you close your eyes while listening to "There Is Always A Light", it's almost like you're in an intimate venue watching the band play onstage. There's a raw quality to the song that reminds you of all those nights music made you come alive.
FFO: idobi Anthm
Find Civic Green on Facebook, Twitter, and Instagram.