Coffee in your cup, music in your ears,
it's time to Rise Rock n' Shine…
Who: Atlanta's The Carolyn formed back in 2016 as a solo project. A handful of years later, they've filled out their roster to create indie-punk tunes you're sure to fall in love with. The release of their debut album last winter was just the beginning, so get ready… and stay tuned.
What: "Heavy Eyes" is an ode to caffeine with its own custom brew of coffee to match.
Why: The Carolyn really wants to help you wake up. "Heavy Eyes" is a pop punk tune that makes you want to get out of bed in the morning, if only so you can sing along to it. The high energy choruses will give you the hand up you need when a cup of coffee just doesn't do it and the catchy melody will stick with you all day (even through that 2:30 feeling.) Ditch your alarm clock and turn this one up instead – there's no way you'll sleep through it, even on your groggiest mornings.
FFO: idobi Radio
Find The Carolyn on Facebook, Twitter, and Instagram.
"We've been really excited about this song for a while. Andrew and I rely on caffeine to get through our daily routine; so it made sense to name this endeavor after a song which speaks to that. I always thought 'Heavy Eyes' was a special song even when I first started to write it. Getting to revisit the song with a new video and exclusive coffee blend really helped me keep focused in a time of uncertainty. We titled our album This Will Begin to Make Things Right, which is a line from the outro of this song. With everything going on in the world, this song is the constant reminder that this is what I'm meant to do. If I keep focusing on this, at least I'm moving forward in something I can control." – Oliver Conlon, bassist/vocalist for The Carolyn
—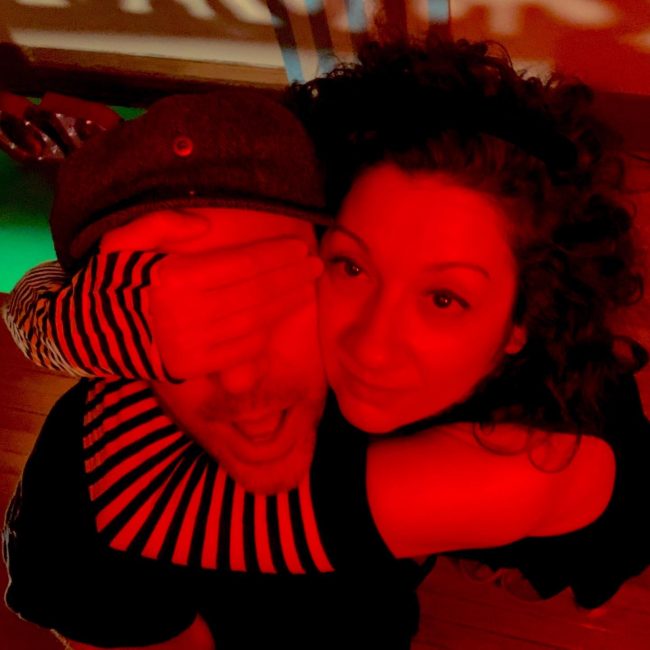 Who: Forces is making the most of their creativity with a genre-bending indie pop sound. The Canadian act has been perfecting their craft throughout quarantine and their latest track proves we have a lot left to hear.
What: Dive into the dark dreamscape of "The Battle Is On".
Why: Whenever you're facing your next battle, Forces will give you the confidence you need with "The Battle Is On". The song slinks in with smooth vocals and art-pop beats that pull influence from everything from indie to EDM. The song makes you feel cooler just by listening to it and we imagine when live shows are back, it'll create an absolutely majestic atmosphere in the crowd.
FFO: idobi Anthm
Find Forces on Facebook, Twitter, and Instagram.