The birds are chirpin' and the music is playin',
it's time to Rise Rock n' Shine…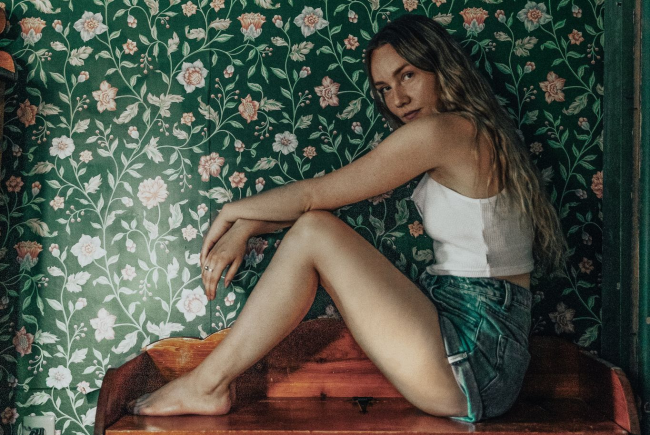 Who: Canadian singer-songwriter Lauryn MacFarlane pushed herself outside of her comfort zone to craft her latest tune. After using music as a form of therapy for years, she decided to write something a little happier—and the result has us excited to hear more from the indie-pop artist.
What: Hear the debut single "Friendly" from her upcoming EP.
Why: "Friendly" is a song of many genres. You'll catch influence from indie jams, alt pop tunes, and country bops as it slinks along, leaving an atmosphere of ultimate coolness in its wake. The song is upbeat and catchy AF but it's also a little dark, which gives it an edge of mystery that'll have you feeling like a total badass.
FFO: idobi Radio
Find Lauryn MacFarlane on Facebook, Twitter, and Instagram.
"I wrote 'Friendly' because I wanted to have a song in my set that made me feel like a badass and would allow me to tap into my inner confidence. There is something so empowering and attractive about knowing what you want, and having the confidence to just go out and ask for it yourself. My hope is that the listener walks away from hearing the tune the same way I walk away after performing it. With the feeling that they can hold their heads up high and walk into any situation , fearless, understanding the power of confidence." – Lauryn McFarlane
—
Who: After years of experience in various musical projects, the members of PRETTY AWKWARD came together in Seattle in 2015. Since then, they've been honing an alt pop sound that's caught the ear of many in the industry. Including the NOW music collection, where their new track "Bored" will be featured on volume 76.
What: We've haven't had anything to do for months and now we have a soundtrack to go along with it. Dive into PRETTY AWKWARD's "Bored".
Why: "Bored" is a pop singalong that was originally written about vocalist Austin Held's struggle with ADD but became relatable to us all over the past year. When you're stuck at home, the melody will lift you out of your funk and brighten up the world around you. This one was made to chant at the top of your lungs, so don't let it down.
FFO: idobi Radio
Find PRETTY AWKWARD on Facebook, Twitter, Instagram, and their website.
"When I started writing the lyrics, I was honestly in a little bit of a block. I reminded myself that I should start with a statement about myself and maybe I can build off of that to make something cool. The first line in the song was the first line I wrote, 'I laugh the hardest when I fall.' From there it flowed really well. I keep all my lyric ideas in my notes on my phone, and when it came time for the chorus, I felt like I could already see the attitude of this character and scrolled across a line I wrote the year before which was, 'I get bored when my ADD kicks in.' I tend to have a scattered brain sometimes and rather than getting frustrated with it, I tend to get bored of it and thought that idea would be a fun and light hearted way to go about addressing my own mental health. I feel like now more than ever, folks can really relate to being bored". – Austin Held, vocalist for PRETTY AWKWARD
—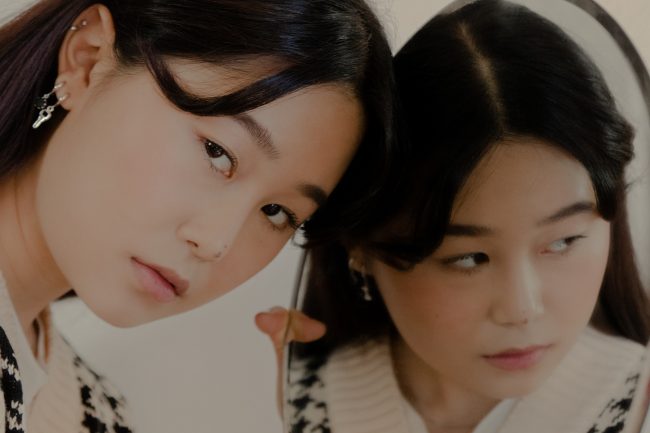 Who: 21 year old min.a has star-power to spare. The alt-pop artist has spent the year levelling up her sound, with EP and single releases spread throughout the past ten months. Now, with more attention than ever, she turns her attention to a brand new single—one sure to put her on everyone's radar.
What: "Hour 24" is a peaceful song to help you work out your frustration.
Why: There's something calming about the pop beats of "Hour 24." The song lets you take your own journey through its notes, giving you a soft indie melody to fall back on while your sort out your thoughts. min.a has truly created a piece of art as she drifts through the verses and choruses, complimenting every melody with her stellar vocals.
FFO: idobi Anthm
Find min.a on Twitter and Instagram.
"Hi I'm min.a, a Korean-American artist, songwriter, and producer based in NYC who makes experimental/electro-pop! I wrote the song you're about to hear called 'hour 24' in a place of really consuming self-doubt. It's scary to wonder if you're good enough. It's heartbreaking to hear that someone thinks you don't have what it takes to make it as an artist in the music industry. It's depressing when the person you wanted to become when you grew up feels so out of reach. The future is scary!! But that doesn't mean that everything won't turn out ok—this song is a reminder to myself and to anyone listening that worrying about the future is a normal growing pain. You'll get through it!!
With that being said, I hope you like 'hour 24' and find comfort in the fact that you aren't alone.
P.S. thank you to my lovely pal Jake Libassi (@laikoproject on Instagram) who helped me produce this track." – min.a
—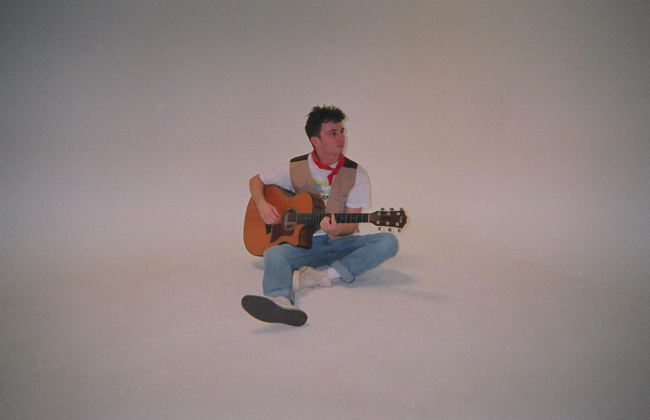 Who: Griff Clawson is making music in Los Angeles and getting a lot of (deserved) attention. After working with artists like Matoma and ARTY, the singer songwriter's future is already looking bright. And now he's dropped his debut solo single.
What: Hear Griff take total control of a track with "Chasing Highs"
Why: "Chasing Highs" makes it feel like summer is back, if only for a few minutes. The pop tune sounds like a lazy 80 degree day with the sun on your face. Plus it's so catchy you'll have the words down after one listen. Break out the beach towels and throw an indoor summer bash to introduce this one to all of your friends—they're definitely gonna like it too.
FFO: idobi Radio
Find Griff Clawson on Facebook, Twitter, and Instagram.
"This song was made late one night in the basement of my buddy's old house in Silver Lake. This song is about bittersweet acceptance, chasing after something that doesn't really exist any more, or at least not in the same way, but ultimately being at peace with it. Falling in love makes it hard to see past things. So when a love fades or something else happens, you find yourself looking for that same feeling in something else or another person. There's an implicit nostalgia that comes along with any good thing, because you'll always cherish it, even if there are more good things coming down the line." – Griff Clawson