Get your day started with a jam session,
it's time to Rise Rock n' Shine…
Who: gold blum started as two cousins who wanted to jam. Now they're a four piece band making waves with engaging alternative rock tunes and killer live performances. The group is well on their way to radio domination and once they're able to hit the stage again, they'll gain leagues of fans in every city they see.
What: Hear their new independently released single, "Be Something".
Why: Even in the midst of an alarmingly cold month, "Be Something" makes you want to roll down the windows and feel the sun on your face. The tune is like getting out of work early on a Friday afternoon, all hope and happiness as the weekend lays out ahead of you. Its chorus is absolutely addictive as vocalist Kalun Townsend molds his pipes to the melody. We can't wait to listen to this one on a bright summer day with our best pals—but until then, we'll turn the volume up to 11 and dance in our kitchen.
FFO: idobi Radio
Keep up with gold blum on Instagram and Facebook.
—
—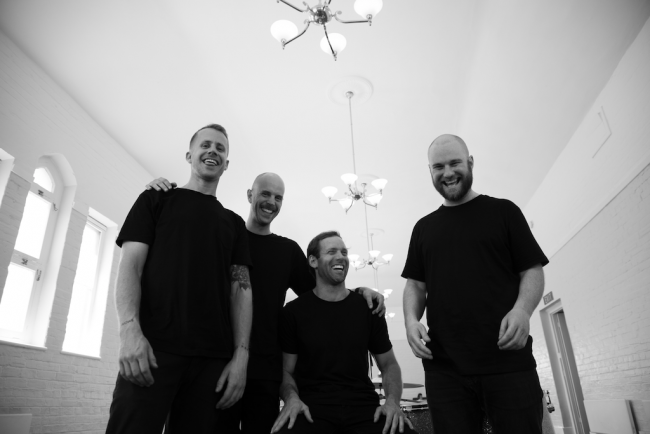 Who: Australia's Luca Brasi recorded their fifth studio album on their own for the first time in their ten year career. The result is a rounded sound that takes their band to the next level—and takes you to a world of sweet pop punk tunes.
What: Hear the new collection Everything Is Tenuous.
Why: Everything Is Tenuous flows like the water you should be drinking when you wake up in the morning (stay hydrated, fam). Each song fits into the last like a puzzle piece, building an image of Luca Brasi. By "Remiss Of Me", no one could mistake the pop punk DNA in their bones—but moody alt-rock moments like "This Selfish Love" show another side of the band. Meanwhile, closing track "Sea Sick" creates a spacey dreamscape to bring the adventure to an end.
FFO: idobi Radio
Find Luca Brasi on Facebook, Twitter, Instagram and their website.