Need a little pep in your step this morning? We got you…
It's time to Rise Rock n' Shine…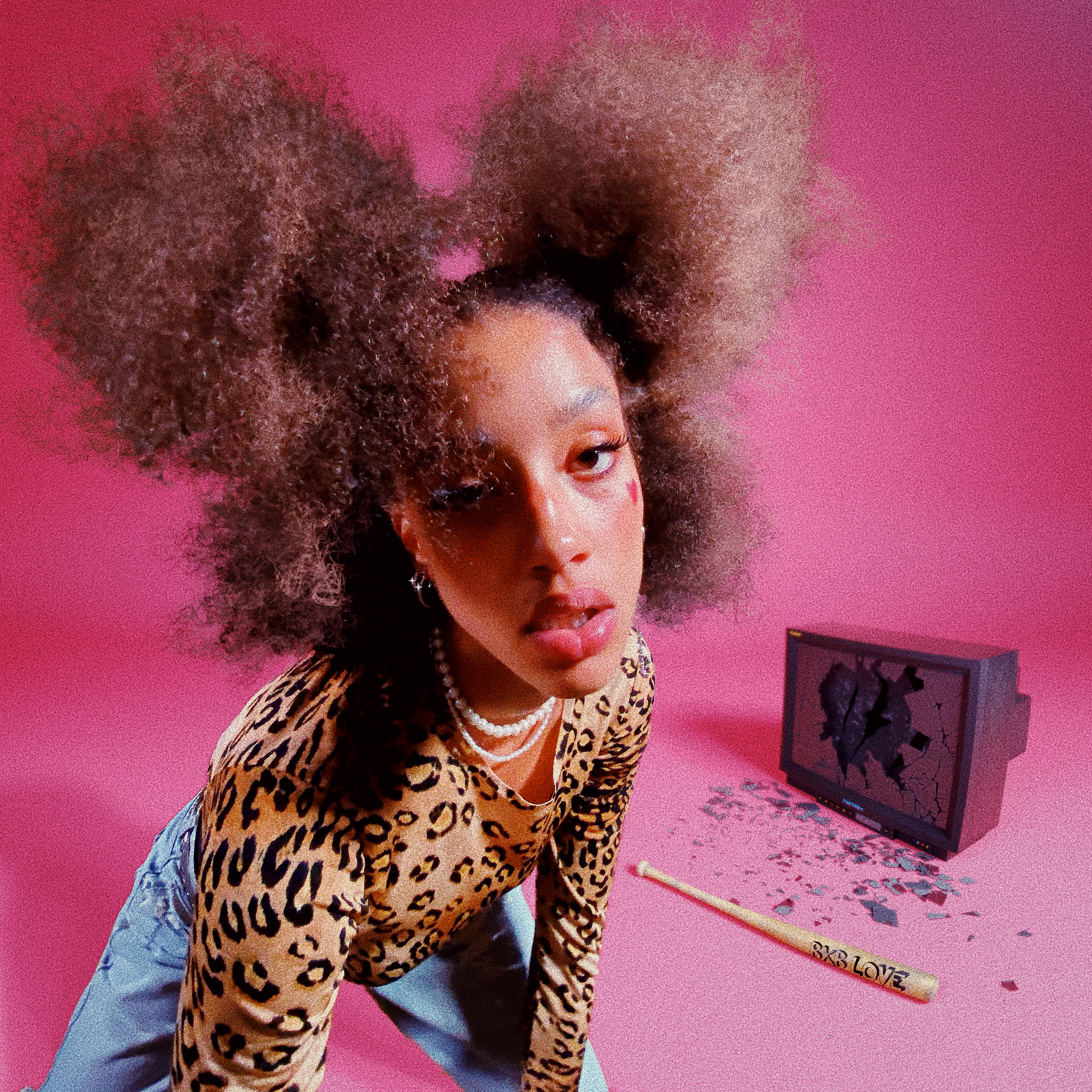 Who: If you want to score big with your friends, introduce them to BXB LOVE. Her first single "matrix" just dropped last month and now she's hitting us with "IGNORANCE SONG". With her first two singles alone, you'll be blown away by the talent and range. All of your friends will owe you one for introducing them to their new favorite artist.
What: "IGNORANCE SONG" just dropped today and will have you stalking BXB LOVE's social media to see when she's releasing more music.
Why: It is fun as hell. You could be having your worst day and actively be trying to resist making it better. It won't work. You'll be up and dancing by the end of the first verse. The lyrics are relatable to anyone who hasn't quite discovered who they are but have found empowerment in figuring it out. You can feel the electric sound deep in your soul. We don't know what we did without BXB LOVE before, but we're glad we don't have to go on without her now.
FFO: idobi Anthm x idobi Radio
Find BXB LOVE on Twitter, and Instagram
"IGNORANCE SONG" is an anthem for a generation that is in no rush to put labels on themselves and understands that they have nothing to prove to anyone. It's a song of self-discovery and self-empowerment in a world that encourages us to grow up too fast and define ourselves in society without taking the time to ponder who we understand ourselves to be, how we desire to express that being, and how we want to exist in the world.
"IGNORANCE SONG" was made in my bedroom with a friend of mine from college. It was actually one of the songs that first inspired me to explore rebranding my artist project [to BXB LOVE]. My friend D Phelps came over for a session and we hung out, listened to some music, and chatted for a while. He picked up a bass and started messing around and for the first 25 minutes, I was sitting there not sure where things were going. I just couldn't hear what he was getting at. Then, all of a sudden, the sound started coming together into this sort of rock guitar thing, and I was like "woah, this is f*cking cool." It just felt good! Made me wanna jump around and yell. The chorus melody came to me pretty instantaneously, but I was pretty nervous to share it at first cause it wasn't the type of thing people were used to hearing from me — it was loud, and yell-y, and aggressive, where as the music I had been releasing up till then was more sensual and smooth. But the moment I sang it out loud, I was in love. This was how I wanted my music to make me feel! Invigorated, excited, curious"
–BXB LOVE
—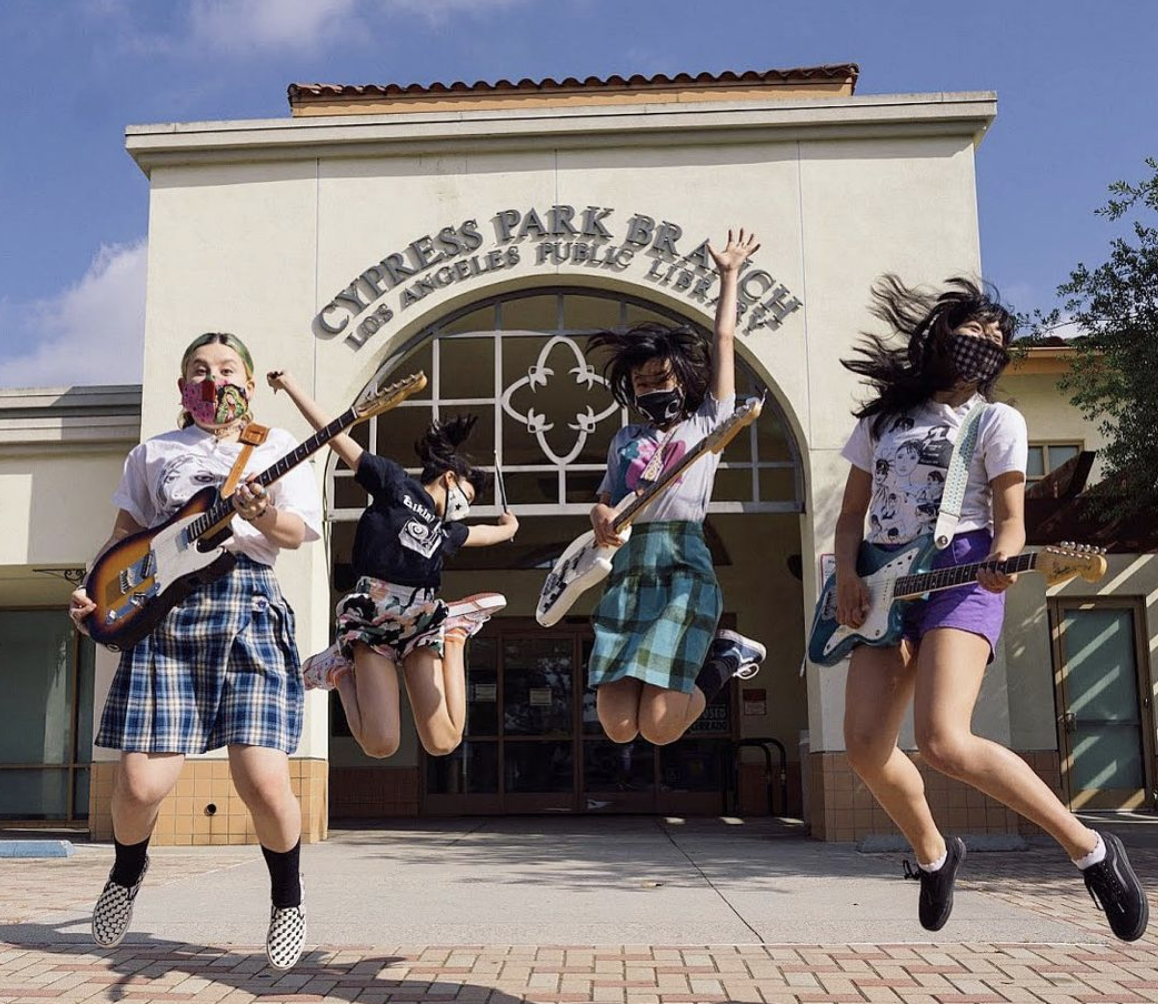 Who: Ready to be impressed? The Linda Lindas are made up of 13-year-old Eloise, 14-year-old Lucia, 10-year-old Mila, and 16-year-old Bela. This quartet was born to rock, there is an incredible amount of talent in each of them and they come together to create a powerful punk sound that will have you wailing on your air guitar and crowd surfing wherever you are—the cafeterias and the bus stops are not ready.
What: Their covers of "Rebel Girl" by Bikini Kill and "Big Mouth" by The Muffs can be heard on the MOXIE soundtrack and they both deserve their own moment in the spotlight.
Why: Their version of "Rebel Girl" comes in hot with the drums and then the guitar rushes in to take it away. You'll want to roll down the windows and shout "girl power" at any car that passes by. Meanwhile, "Big Mouth" wastes no time hitting you with a powerful sound. This is the version you'll be screaming at the top of your lungs the next time you have a day when the world seems to be out to get you. Together, both tracks get you pumped up to crush your day and anything that stands in your way.
FFO: idobi Radio
Find The Linda Lindas on Facebook and Instagram
"We are so excited to have our covers of songs by Bikini Kill and The Muffs in MOXIE! We are such big fans of the bands and were already playing "Rebel Girl" and "Big Mouth" at shows before we were asked to be in the movie.
Fun fact: When it was suggested that we were too young to be in a high school movie, Kathleen Hanna pushed for us! She said that we were the only band that was right for the part, leading to change in the script so we could be in it. She is the queen of our world"
–The Linda Lindas