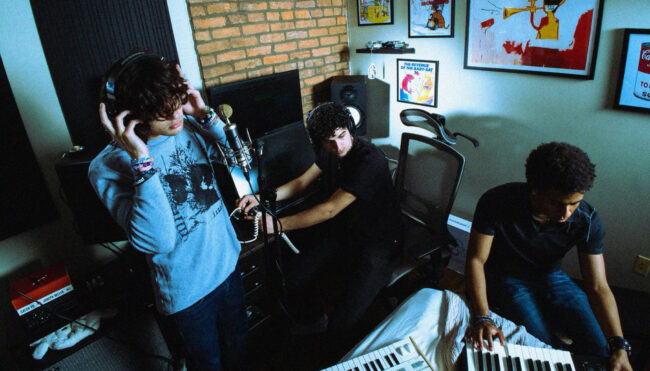 We are itching to get our hands on the new split EP, gossip team, from poptropicaslutz! & aldrch. We have four new songs to look forward to, and luckily for us, they've dropped a single to hold us over. 

It's called "ready, set, go" and will have you ready to skip Spring altogether and dive straight into Summer.

poptropicaslutz!'s Nick Crawford said:

"It'll be the theme for your summer fling. It's nostalgic for the early days of pts! & aldrch, but also incorporates everything we've learned since then.'ready set go' is about being ready for the next chapter, so it's fitting that it kicks off our split EP with aldrch."


The combination of poptropicaslutz!'s alternative sound and aldrch's knack for creating a unique beat makes for a true dream team. Now that we've gotten a taste of what they're capable of when they're together, we're dying to hear the rest.

If you need more of a poptropicslutz! fix, find them on tour now with Magnolia Park. To pre-save the album and grab tickets to the tour, head here!