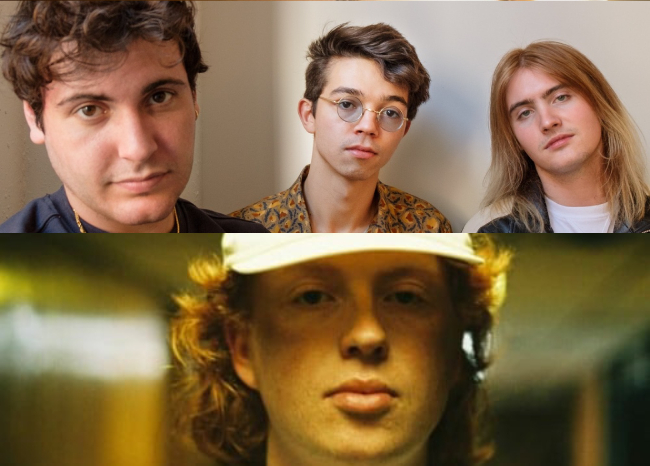 Not only has Phoneboy released an entire new album, but up-and-comer RYMAN has a new song as well.

So why have plans this weekend when we can just give you a bunch of new music to obsess over?

Phoneboy's album Moving Out is the perfect pick me up after a long week of being a responsible adult. The album is full of high energy and fun. The trio intertwines their talent perfectly to give us music that feels both youthful and wise in describing growing pains.
The band is kicking off a tour TODAY and will start in their home state of New Jersey and will end in New York on May 11th. Grab tickets to the tour ASAP and your own copy of Moving Out here!
Your listening journey would not be complete without RYMAN's new single "Sex". The artist proves that sometimes music just runs through your veins, considering he already holds so much talent at 18.

"Sex" is soft and emotional, with a vulnerability that comes right through the speakers. Your heart aches hearing, what sounds like, an inner monologue about the realization that an intimate moment for you, was just sex to the other person. RYMAN is incredibly personal and easy to listen to. You'll be the coolest person in your friend group if you introduce them to your latest discovery. So go ahead and fall in love here.
So, listen to more Phoneboy and listen to more RYMAN and have a lovely time!