We're gathered here today to celebrate the artists who graced us with one fleeting album of beauty before flying off into the sunset. Yes, those bands who only released one (1) record and left us crying for more. Sometimes you can't improve on perfection. Sometimes other projects take over. In this era of more more more, sometimes one is enough. But that doesn't stop us from secretly hoping these bands have another record in them one day. Here's a list of the artists we need to hear more of—and the single album they did put out is why.
Patrick Stump – Soul Punk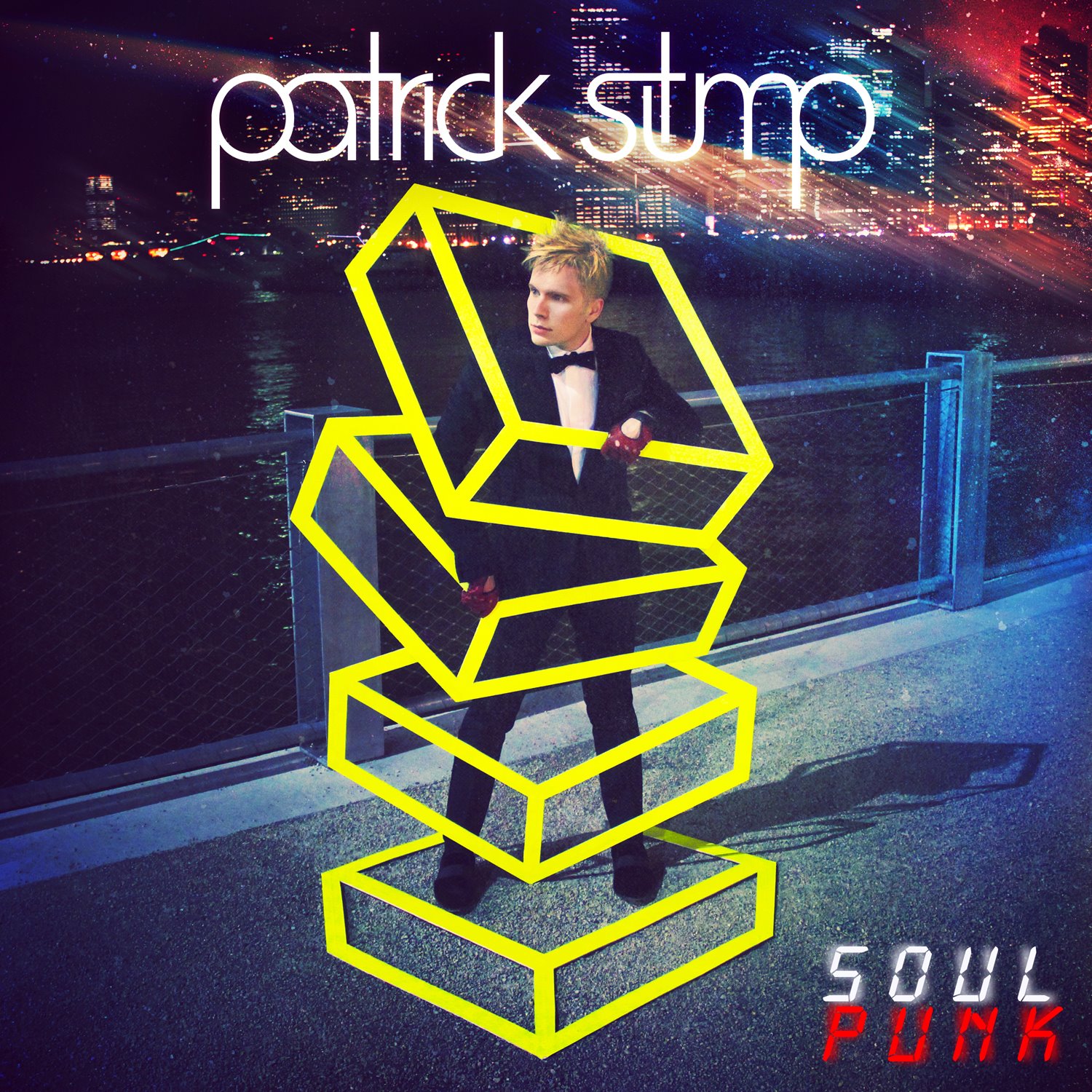 Remember those really dark days when Fall Out Boy was on hiatus and everyone was miserable? You may recall that one Patrick Stump actually kept making music (and so did the rest of FOB, to be honest) and even released a full length album in 2011. Soul Punk was actually full of jams: the boppy "Explode", the Lupe Fiasco remixed "This City", the singalong "Everybody Wants Somebody". While I personally prefer the version of "Spotlight (Oh Nostalgia)" that he released on his EP, Truant Wave, you can't deny how powerful the lyrics are on the album version, "Spotlight (New Regrets)". And the deluxe edition features "Bad Side of 25" which has been my personal anthem in the years since I turned 25. I was a little miffed when it first came out because it was such a departure but I've started to appreciate it more over the past few years. Stump really let his vocals shine and since he played every instrument himself, the album was truly a product of passion, mixing together all types of sounds and genres.
It's a shame that FOB fans were so spiteful when Stump branched out to do his own thing. After a couple of years of listening to people complain about how they "liked him better when he was fat", Stump wrote a long post (that has disappeared from the internet last time I checked) that saw him stepping back out of the spotlight and taking a break from music.
Of course, a year later, Fall Out Boy was back and while I'm eternally grateful their hiatus ended, part of me wishes Patrick Stump had released at least one more solo album. There was so much potential and interesting influences on Soul Punk, it would have been fascinating to see where he took his sound next. (Sam Devotta)
—
Them Crooked Vultures – S/T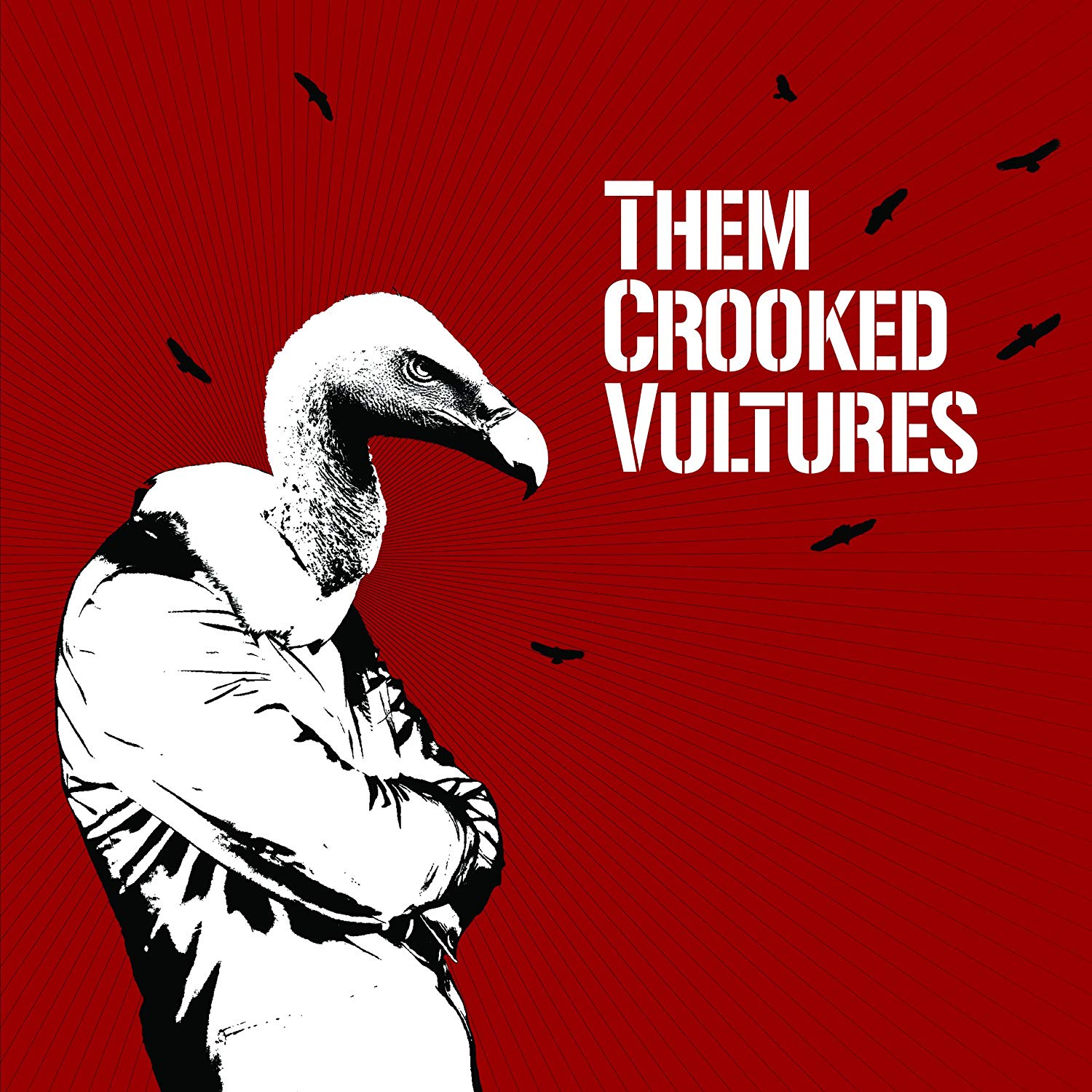 When one hears the word "supergroup" the imagination automatically swivels to men standing boldly like Captain Morgan with the wind blowing and a magnificent glowing backdrop behind them…actually that isn't a bad description when thinking of Them Crooked Vultures. This group, of some of the best in the music industry, held giants like drummer Dave Grohl (Foo Fighters and formerly of Nirvana), Josh Homme on guitar and vocals (Queens of the Stone Age, Eagles of Death Metal and formerly of Kyuss) and the legendary John Paul Jones (former member of Led Zeppelin) on bass and keyboards. Normally the staggering presence of multiple stars can cause chaos within the hierarchy of a supergroup but that was not the case with this self titled album, which was released in November of 2009. The record was full of heat and crazed energy based on the members' natural chemistry. The underground feel of the album radiates with blunt riffs and unapologetic fusion of each personality. "New Fang" rumbled in with its sleazy, outlaw sound whereas "Scumbag Blues" pulsated with desire via Homme's falsetto and purring baselines from Jones. That's only the tip of the iceberg for this roster of malevolent but funky tunes on the one and done album release. Sadly the band went on a "temporary hiatus" in 2011 and that was the last we saw of Them Crooked Vultures. Rumblings have surfaced for years that they will work on a new record and one can only hope for that bright future. (Heather Glock)
Plus 44 – When Your Heart Stops Beating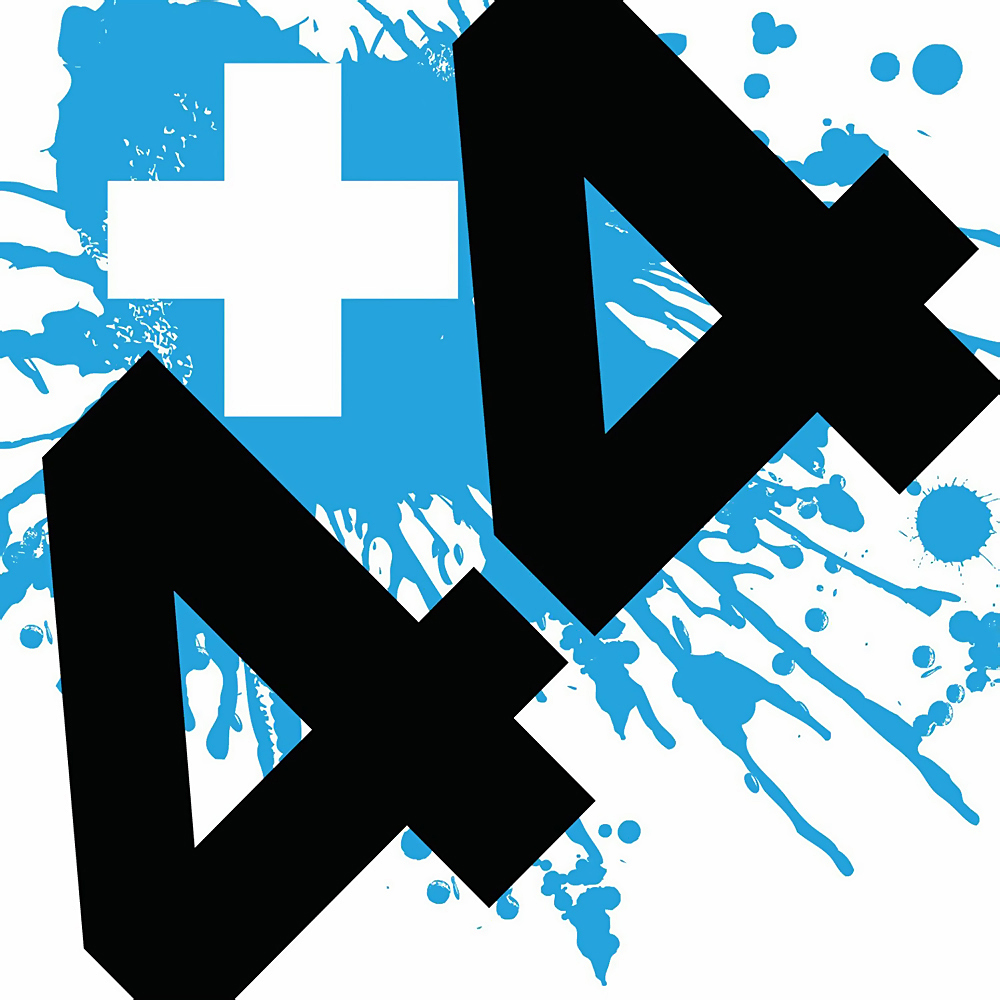 When Mark Hoppus and Travis Barker started making music without Tom DeLonge the first time around, it resulted in a record that some argue rivals the best of Blink-182 before their indefinite hiatus. That album, When Your Heart Stops Beating by Plus 44, was indeed an excellent full-length, building on what made Blink's self-titled effort from 2003 so special. The only problem? It was the only album Hoppus and Barker would make under the moniker. At the end of the day, hey, Blink-182 is back and better than ever, but listening to Plus 44 is a harsh reminder that nothing gold can stay. Even with the talk of Plus 44's second album totally being a thing, priorities definitely shifted when Blink started revving up again, so maybe another go isn't completely off the table? (Joe DeAndrea)
Box Car Racer – S/T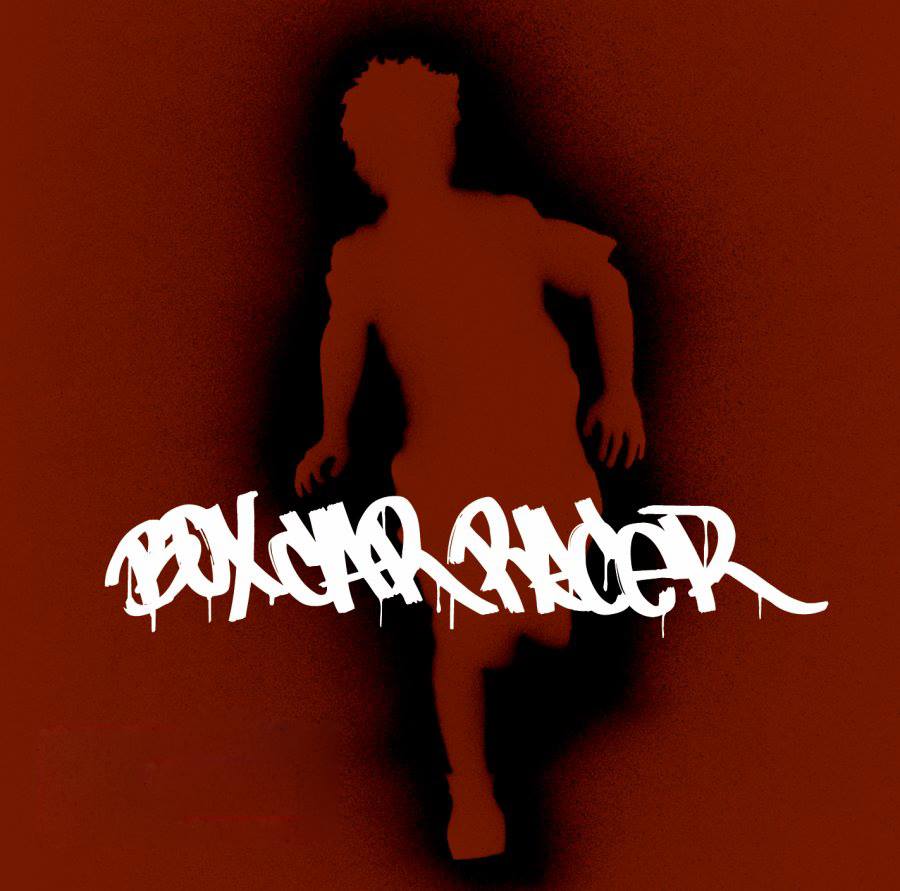 For my One & Done album, I chose Box Car Racer's 2002 hit self-titled album. The collection of 13 songs, created by none other than Tom DeLonge and Travis Barker of Blink-182, were dark yet so different from the meta they created with Blink. This record held a melancholy tone through each track but even more-so in songs such as "I Feel So", "Sorrow", and "The End With You". The album goes down in my top five, however, the bad thing is it's the work that technically started the break-up between the members of Blink-182 in 2005. Other than that, each track on this record is pure gold and you'd be a fool not to think the same. (John Aubert)
The Postal Service – Give Up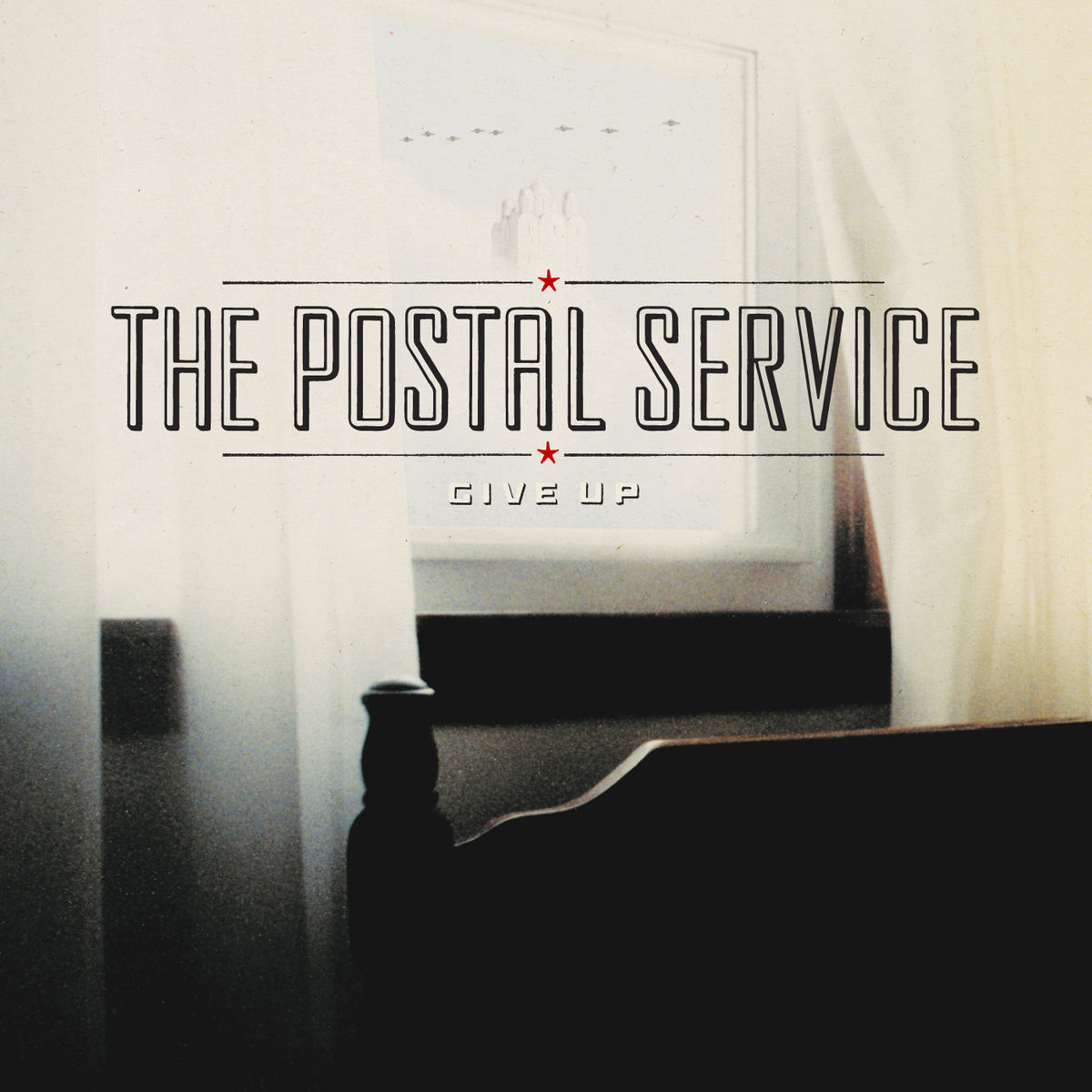 It is truly a shame when a band's life runs its course over the span of one album cycle. Whether it's a unanimous decision or an ugly breakup, one album is never quite enough to keep fans satisfied. Case in point: The Postal Service. The band's debut record Give Up was wildly popular, reaching  #114 on the Billboard 200 and earning Gold certification two years after its release. The band's first single, "Such Great Heights", caught traction in commercials (like for the US Postal Service, no kidding), and plays a significant role in the hit ABC drama Grey's Anatomy. Artists such as Amanda Palmer, Ben Folds, The Scene Aesthetic, and Streetlight Manifesto have put their own twist on the indie hit as well. Despite the success, founding members Ben Gibbard and Jimmy Tamborello never found the time to produce a follow-up. The two cited that both members were too heavily invested in their own projects for another collaboration to see the light of day; Gibbard is the frontman for Death Cab For Cutie, while Tamborello is a DJ known as Dntel. Give Up was released in 2003 via Sub Pop Records, and earned platinum certification in 2012. A year later, the duo came together for an anniversary tour, and also squashed hearsay of another album in the works (even if the band themselves stirred up said hearsay). Two bonus tracks were released alongside the reissue of Give Up, "A Tattered Line Of String" and "Turn Around", but the band called it quits following their short run of shows. The Postal Service was ahead of its time with their musical structures and yet Give Up's foundation makes perfect sense. A technical aficionado like Tamborello and a lyric-savvy Gibbard made the record we would expect them to make, only better. Though we have more than enough music from two musicians via their other projects, this still bears repeating: We want more from The Postal Service.
(Sheila Walsh)
Hey Monday – Hold On Tight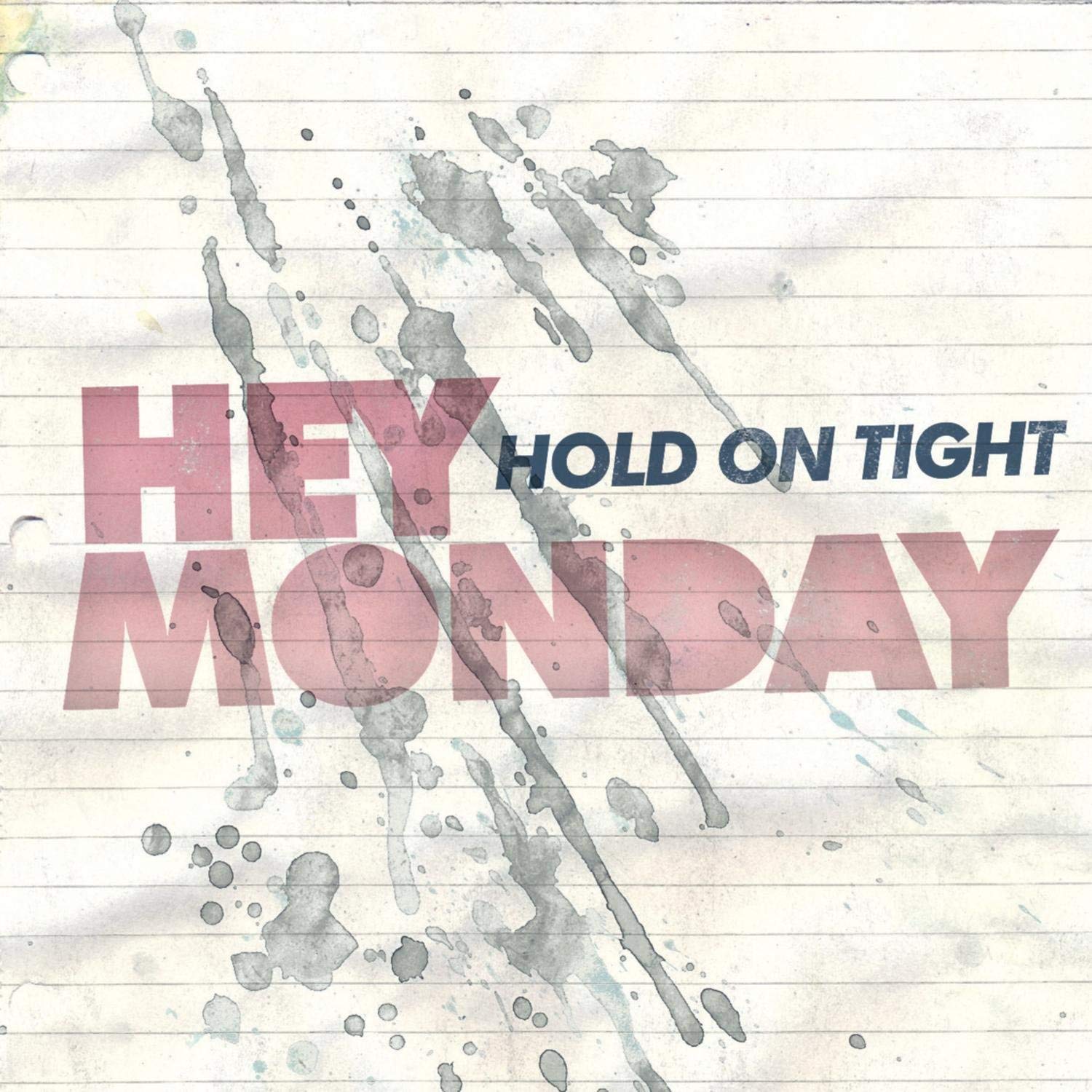 The year was 2008. Neon stripes were the height of #fashion, we all looked at the world from behind swept bangs, and Myspace was everything. Seemingly out from those endless Warped summer days sprang Hey Monday. Even now, every time Hold On Tight plays the scene collectively wishes time machines existed. This record was a pop punk bottle rocket of sunshine and heart. To this day it's impossible to stop from screaming your lungs out to "How You Love Me Now", "Run, Don't Walk" takes you back to good times with better friends. And don't even try to pretend you don't well up when the piano kicks in on "Candles". The band's shooting star trajectory burned bright and fast though—Hey Monday only recorded three EPs after their debut before going on hiatus in 2011. Vocalist Cassadee Pope went on to win The Voice in 2012 and is now making fierce country jams we're totally here for. But did we shed a tear when she hopped back on Warped this summer for one last Hey Monday hurrah? We'll never tell…we'll just be here waiting for a Homecoming. (Alex Bear)