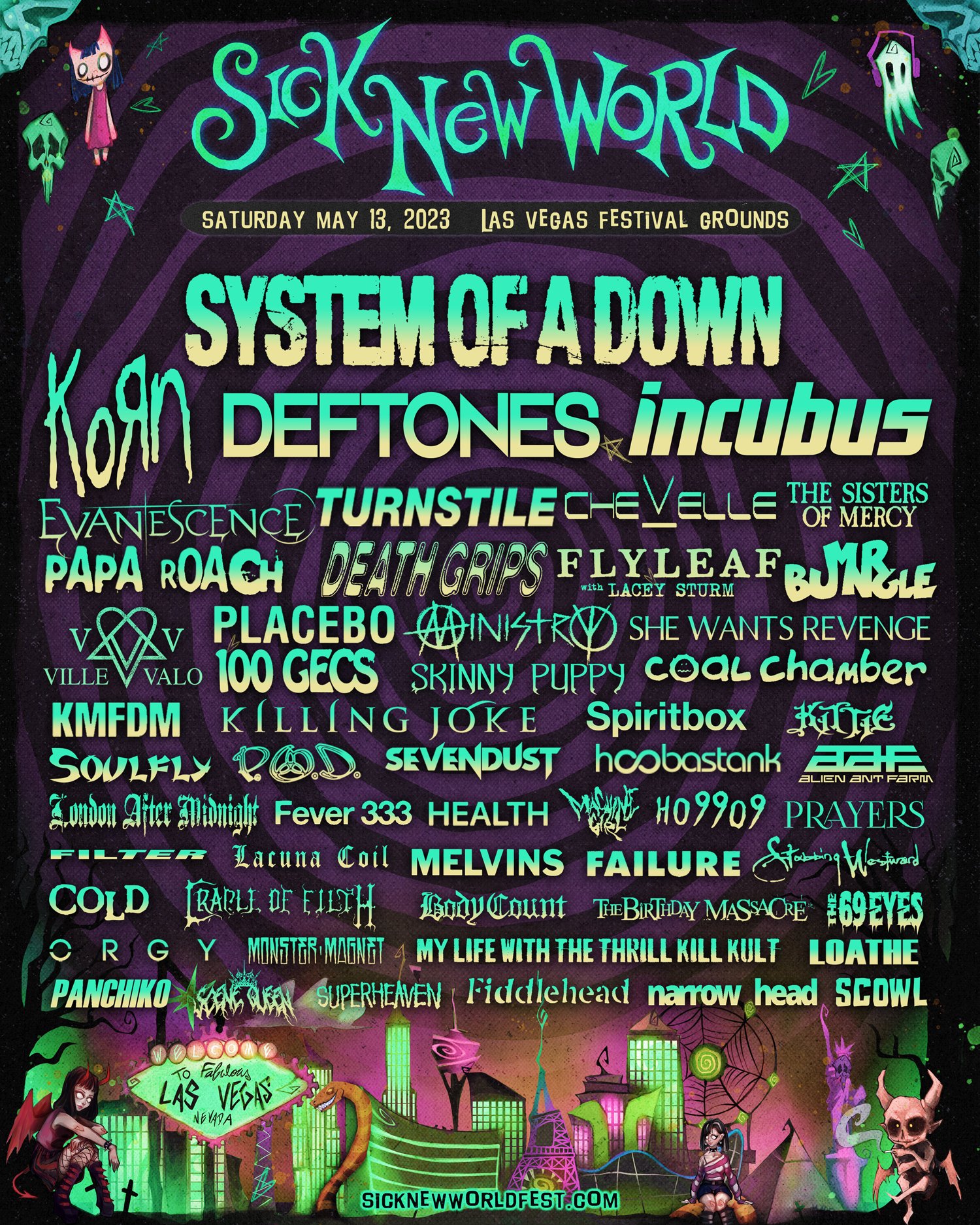 —
Today we talk about the life of Aaron Carter, Spencer Sutherland's tour, and the Sick New World Festival.
—
The Loss of Aaron Carter
Fans, friends, and family are mourning the loss of child pop star Aaron Carter. The 34-year-old was found dead in his bathtub and the announcement was made this weekend. Many people have taken to their socials to show their love for Carter. Fellow child star and ex-girlfriend Hilary Duff wrote, "For Aaron– I'm deeply sorry that life was so hard for you and that you had to struggle in front of the whole world. You had a charm that was absolutely effervescent…boy did my teenage self love you deeply. Sending love to your family at this time. Rest easy." Carter's fiance Melanie Martin, with whom he also shares a child, posted a video to TikTok where she seems to be crying about his passing. Carter's brother Nick posted a series of pictures with the caption, "Even though my brother and I have had a complicated relationship, my love for him has never ever faded," he added in a post featuring several throwback photos of the brothers in their youth. "I have always held onto the hope, that he would somehow, someday want to walk a healthy path and eventually find the help that he so desperately needed."
Nick's band the Backstreet Boys also paid tribute to Aaron during last night's show. They told the audience, "Tonight we got a little bit of heavy hearts because we lost one of our family members yesterday. "We just wanted to find a moment in our show to recognize that Nick's little brother, Aaron Carter, passed away yesterday at 34 years old. He was a part of our family and we thank you guys for all the love and all the well wishes and all the support." They proceeded to dedicate their song "Breath" to him.
The official cause of death has not been released. Many have speculated that drugs could be involved. The artist has been open in the past about his mental health issues and struggles with addiction. His passing should be a reminder that some of the most loved people are struggling. If you are out there and hurting, we hope that you know there are people out there who want to help you. Our love goes out to Aaron Carter's friends and family.
—
Spencer Sutherland Heads Out on Tour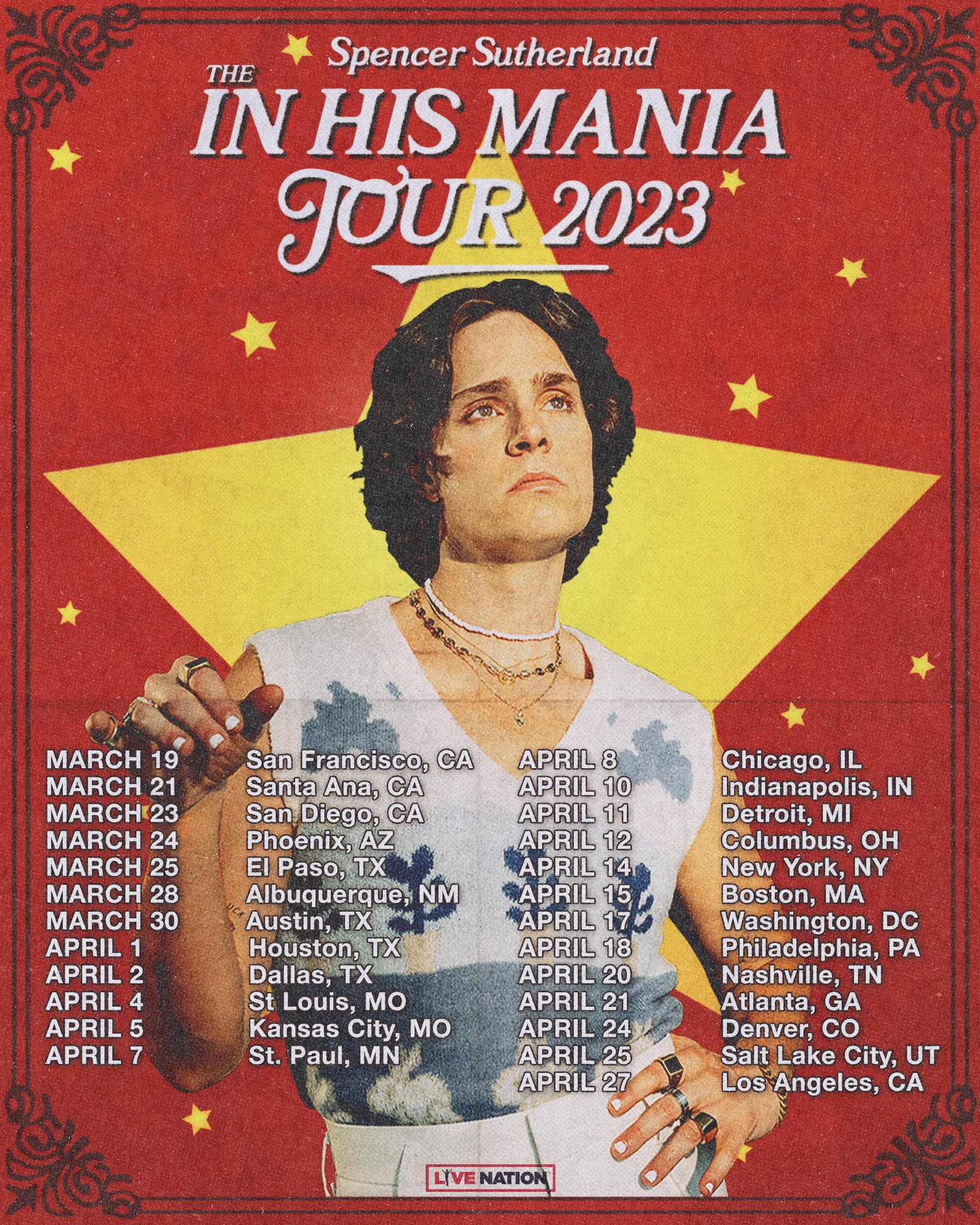 Spencer Sutherland cured our Monday blues by announcing he is going on tour. He took to his socials to let fans know that it is time to start counting down. His Instagram and Twitter posts said, "Let me be the FIRST to welcome you to THE IN HIS MANIA TOUR!!!!! Let's make this a tour to Remember!!!!" The tour will kick off on March 19th in San Francisco and end on April 27th in Los Angeles. Pre-sale begins on Wednesday at 12pm ET and general tickets are up for grabs on Friday at 10am local.
Sutherland's soulful voice and vibrant energy have fans hanging off of every word he says (or sings). He has an incredible mix of original songs and powerful covers that he posts on TikTok. His talent smacks you through your phone screen, so we are stoked to get the live experience. To sign up for pre-sales head here!
—
—
The First Ever Sick New World Festival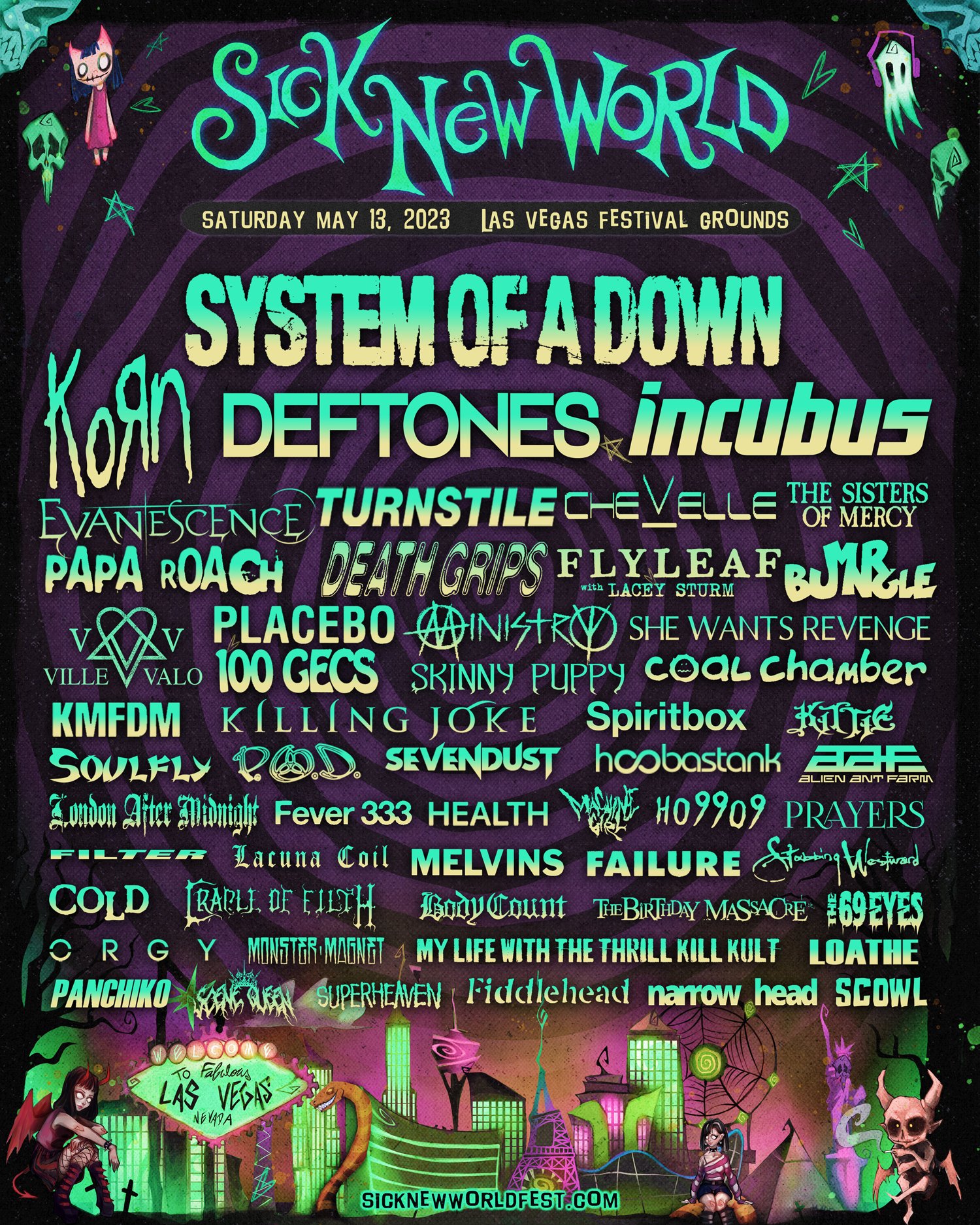 The day that festival announcements stop, is a day we never want to see. Las Vegas is ramping up for another killer festival that will take place next spring. Sick New World will be a one-day event, on May 13th, at the Las Vegas Festival Grounds. Headliners include System Of A Down, Deftones, Korn, and Incubus. Other artists are Evanescence, Turnstile, Hoobastank, Fever 333, and Papa Roach. Let's not forget that bands Flyleaf and Coal Chamber will be reuniting for the show. This will be the first time this festival takes place and we are itching to get our hands on some tickets. Head here to sign up for pre-sales, happening this Friday at 10am. Or get general tickets the same day at 2pm.