—
Today we talk about the return of Pierce the Veil, the Winnie the Pooh horror movie, and Charlie Brown getting a Christmas revamp.
—
Pierce the Veil is Back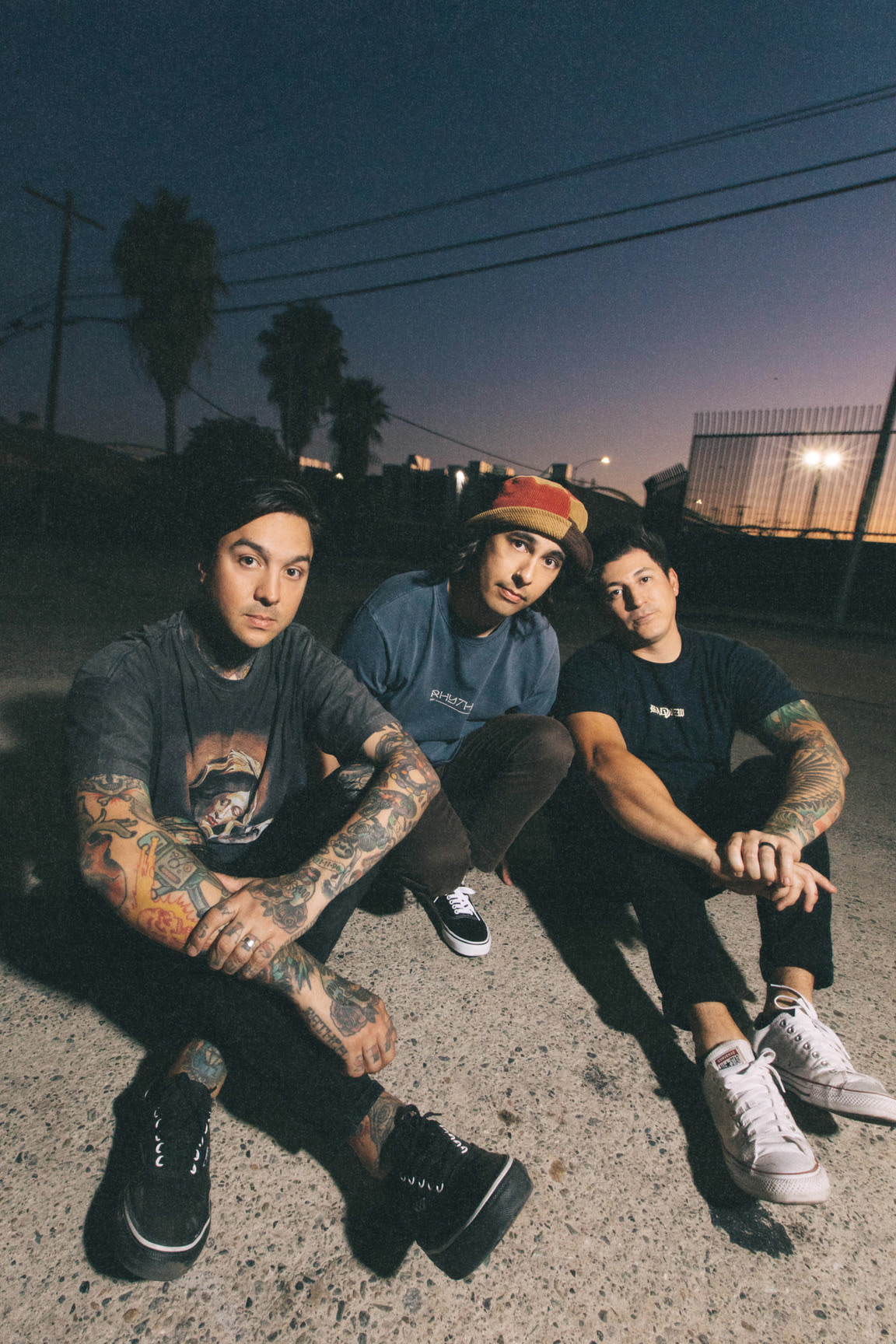 Pierce the Veil is back and they are coming in hot! The band dropped a brand new song and lyric video for the first time since 2016. "Pass the Nirvana" is intense and emotional. It captivates the chaos and rage that today's youth has every right to feel after the past couple of years.
Frontman Vic Fuentes says about the song: "'Pass the Nirvana' is about the many horrible traumas that the youth of America have endured over the past few years. COVID, no proms, no graduations, an insurrection, school shootings. The list goes on. Their lives have been tossed around like clothes in a dryer, as the tensions within our country have infiltrated our own homes, friends, and families. To me, the song represents a euphoric detachment from all of that anxiety and stress and about finding some form of peace or nirvana."
On top of releasing brand new music, Pierce the Veil will hit the road with I Prevail and Fit for a King on September 9th and tour through November. Based on the song PTV dropped today, the long wait for new music seems like it's going to be totally worth it. Check out "Pass the Nirvana" and the tour dates below!
9/9 — Asbury Park, NJ — Stone Pony Summer Stage
9/10 — Danville, VA — Blue Ridge Rock Fest
9/11 — Pittsburgh, PA — UPMC Events Center
9/13 — Indianapolis, IN — Egyptian Room at Old National Centre
9/14 — Oshkosh, WI — Oshkosh Arena
9/16 — St. Paul, MN — Myth Live
9/17 — Ralston, NE — Liberty First Credit Union Arena
9/18 — Wichita, KS — Wave
9/20 — Oklahoma City, OK — The Criterion
9/21 — San Antonio, TX — Tech Port Center
9/23 — Lubbock, TX — Lonestar Amphitheater
9/24 — Dallas, TX — South Side Ballroom
9/25 — Houston, TX — White Oak Music Hall
9/27 — St. Petersburg, FL — Jannus Live
9/28 — Atlanta, GA — Tabernacle
9/29 — Lake Buena Vista, FL — House of Blues
10/1 — Silvers Spring, MD — The Fillmore Silver Spring
10/2 — New York, NY — The Rooftop at Pier 17
10/4 — Montreal, QC — L'Olympia
10/5 — Toronto, ON — Rebel
10/7 — Ft. Wayne, IN — The Clyde Theatre
10/8 — Grand Rapids, MI — GLC Live at 20 Monroe
10/9 — Chicago, IL — Byline Bank Aragon Ballroom
10/22 — Las Vegas, NV — When We Were Young Fest
10/23 — Las Vegas, NV — When We Were Young Fest
10/24 — Los Angeles, CA — The Wiltern
10/26 — San Jose, CA — San Jose Civic
10/28 — Phoenix, AZ — The Van Buren
10/29 — Las Vegas, NV — When We Were Young Fest
10/31 — Reno, NV — Grand Sierra Resort & Casino
11/1 — Boise, ID — Revolution Concert House and Event Center
11/2 — Salt Lake City, UT — The Complex
11/4 — Denver, CO — Fillmore Auditorium
11/6 — Kansas City, MO — Uptown Theater
11/8 — Milwaukee, WI — The Rave
11/9 — St. Louis, MO — The Factory
11/11 — Cleveland, OH — Agora Theatre
11/12 — Cincinnati, OH — The Andrew J Brady Music Center
11/13 — Nashville, TN — Marathon Music Works
11/15 — Myrtle Beach, SC — House of Blues
11/18 — Philadelphia, PA — The Fillmore Philadelphia
11/19 — Cambridge, MA — MGM Music Hall at Fenway
11/20 — Buffalo, NY — Buffalo Riverworks
11/22 — Detroit, MI — The Fillmore
—
—
Winnie the Pooh is Giving us Nightmares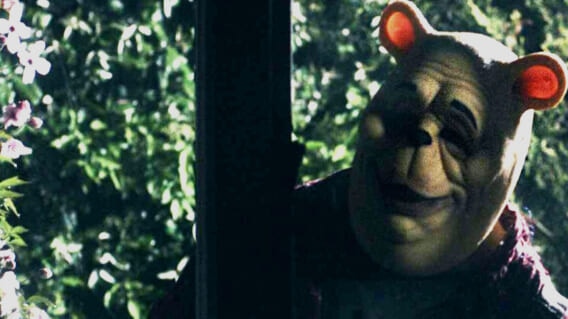 We keep waiting for the Winnie the Pooh horror film to come out as just a joke…but now there's an official trailer. Winnie the Pooh: Blood and Honey is going to make sure you never look at the childhood classic the same way again. In the teaser, we see a grown-up Christopher Robin and his soon-to-be wife return to the 100 Acre Wood to find his old friends. However, Pooh and Piglet don't seem too happy to see him. Their abandonment issues send them on a murder rampage and the trailer is filled with the classic horror movie screaming, crying, and axe-swinging. There is still no release date but consider us intrigued. We aren't sure if we can totally take it seriously but movies have shocked us before. Check out the trailer for yourself below!
—
—
A Charlie Brown Christmas
While Winnie the Pooh may traumatize us, it looks like Charlie Brown is making a bit of a comeback to spark nostalgia this Christmas. The classic score for Vince Guaraldi's A Charlie Brown Christmas is getting a deluxe reissue. The revamped record is packed with studio recordings that have never been released, new versions of already loved songs, and outtakes. It will also come with a hardcover book and a message from the family of Lee Mendelson, the cartoon's co-creator. You can grab a colored vinyl version of the recordings on September 16th or get the full box set on October 14th. We know what we're getting our moms this Christmas.