Narcotic Wasteland is gearing up to release their third LP next year and the North Carolina death metal thrashers previewed the record recently at New York City's Gramercy Theatre. The crowd packed into the venue in anticipation of Accept's spectacle of a headlining show but were treated to a master class in no-frills thrash metal beforehand. 
Opening the night with their own dose of relentlessness, the band packed their thirty-five-minute set as tight as can be, playing songs from their previous releases as well as from their as-of-yet untitled record including the just-released single "The Best Times Have Passed". After singing along to several Iron Maiden songs early in the night, the crowd fully embraced Narcotic Wasteland as they took the stage. The band started with "Pharma Culture", the closing track off their 2017 sophomore record Delirium Tremens, they alsoincluded "Morality and the Wasp" which was released as a single back in August and will be featured on the new album.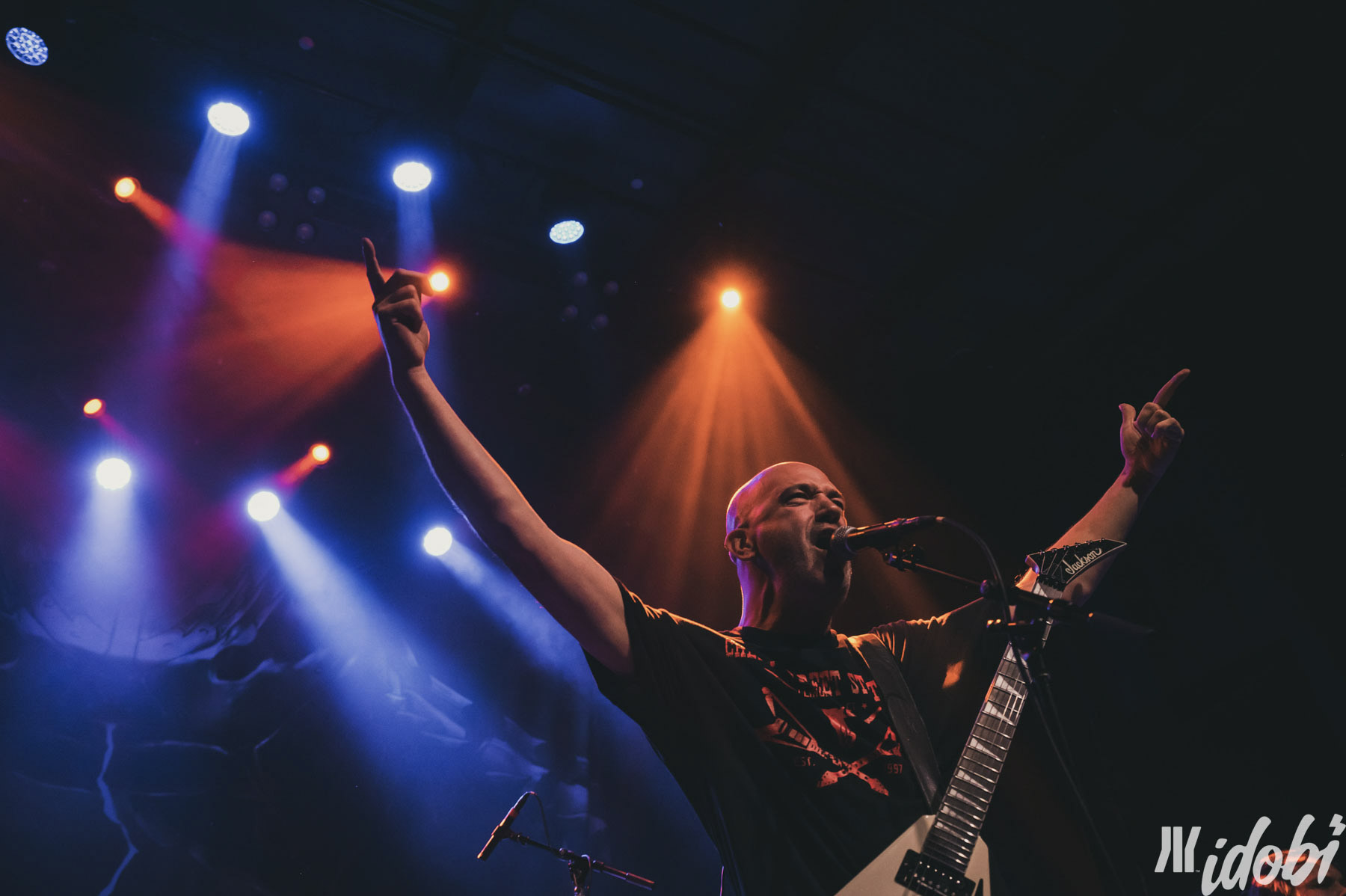 Fronted by Dallas Toler-Wade, the band paid homage to the classic thrash metal sound and executed their live show with tremendous precision. Toler-Wade is no stranger to the genre, spending 20 years singing and playing guitar for Egyptology metallers Nile. Narcotic Wasteland began as Toler-Wade's side project, stripping back the ancient history and mythology in favor of darker and more pertinent themes from his own life and his hometown of Fayetteville, North Carolina.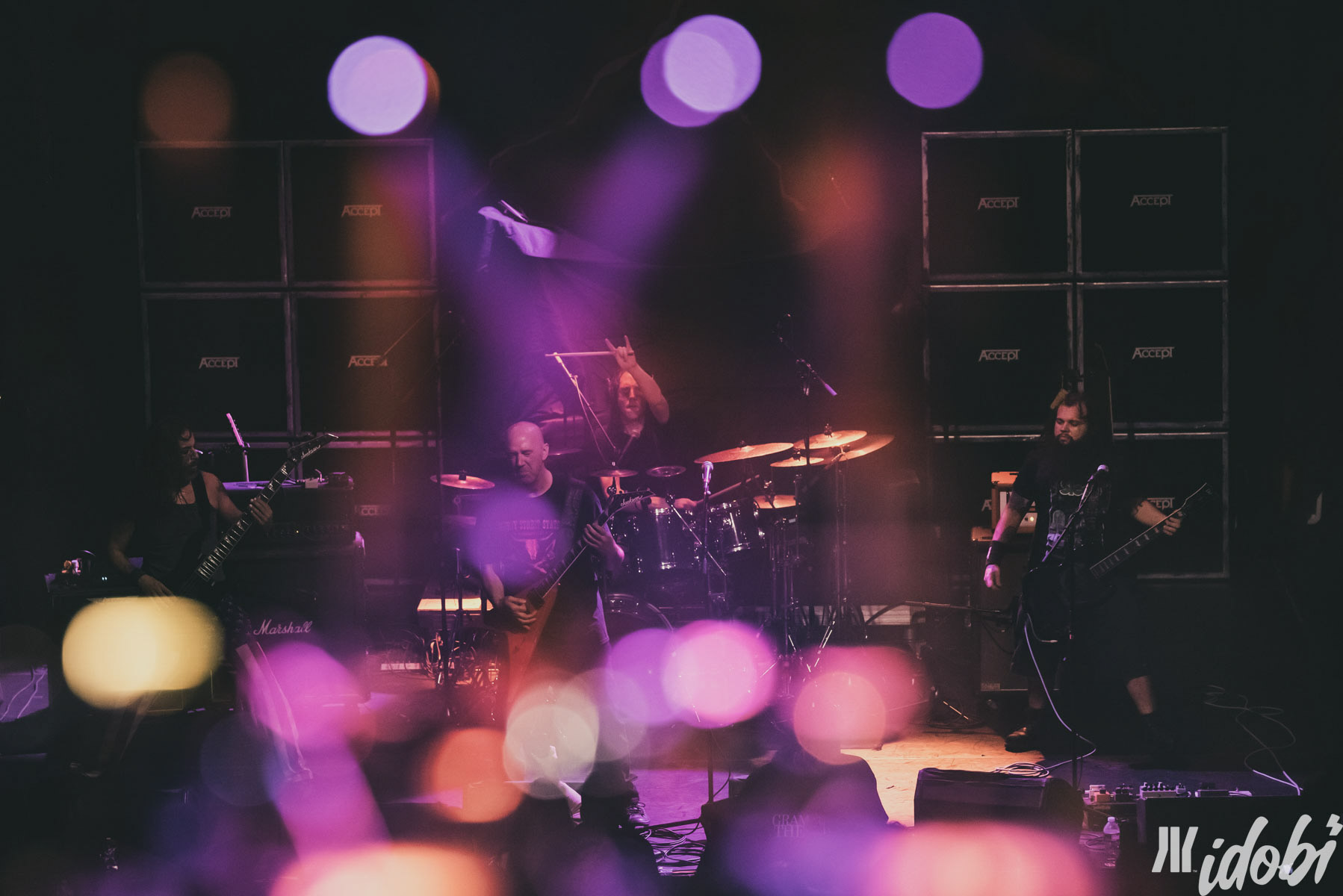 Toler-Wade writes and sings about the rampant PTSD and drug addiction found in military towns such as his and the wasteland created when these problems run amok for too long. The sense of emptiness and unfulfillment stemming from these problems are front and center on "The Best Times Have Passed", which also made it into the set on Tuesday night. Touring drummer Joseph Howard provided backing and secondary vocals during the show, giving enormous depth to the presentation as the two vocalists battled back and forth throughout the songs. The rest of the touring lineup is rounded out by bassist Chris Corcione and guitarist Brett Lee who flank the stage with dynamic presence.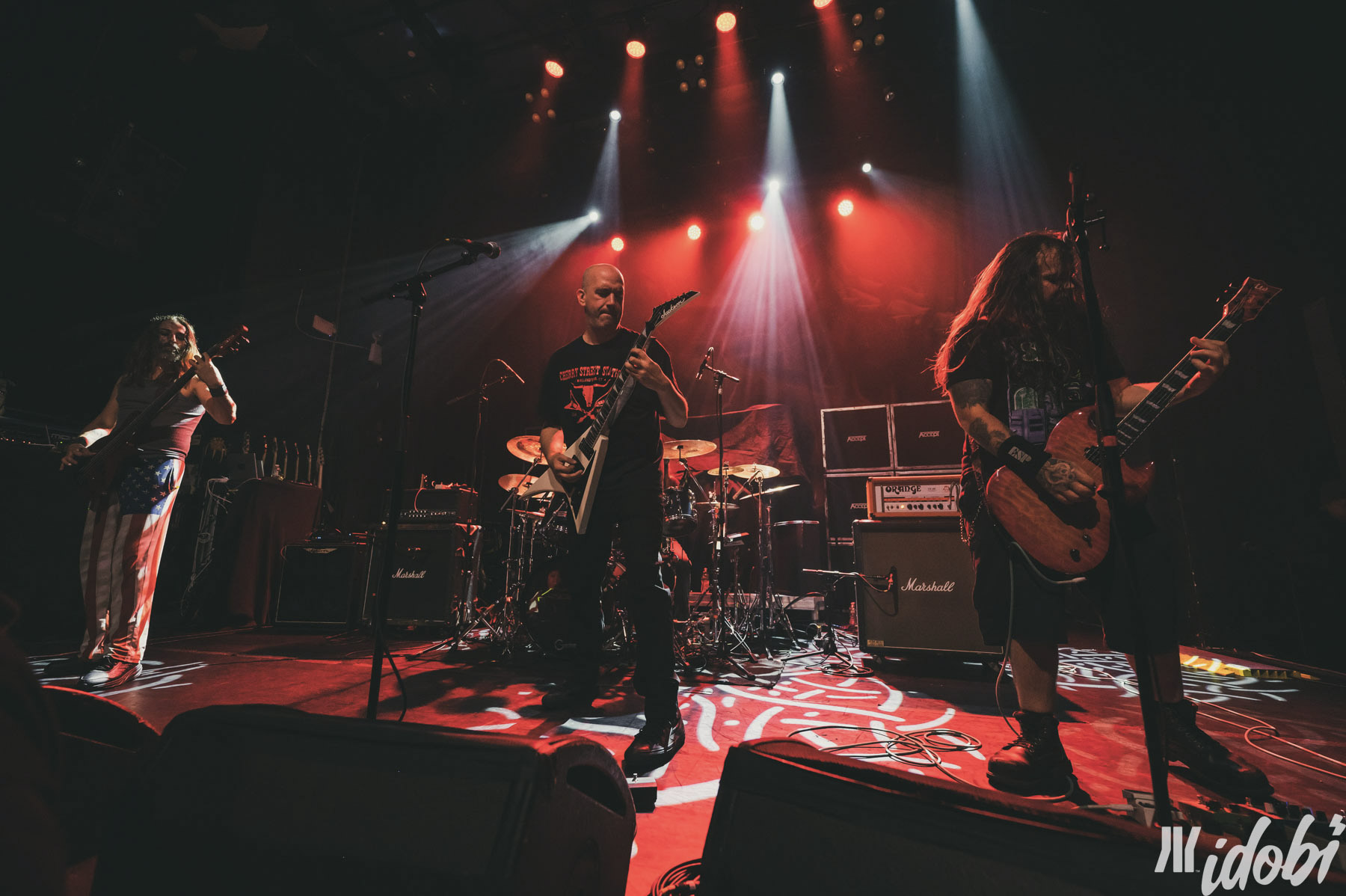 Metal shows at Gramercy Theatre have long drawn a dedicated crowd of headbangers who are excited for and intrigued by opening bands. The room filled in early; many were already familiar with Narcotic Wasteland's music and those who weren't were left with a strong impression afterward. If not for the comically large stack of "Accept" labeled amps at the back of the stage, Narcotic Wasteland's performance was every bit as headline-worthy as can be.