by N. Renee Brown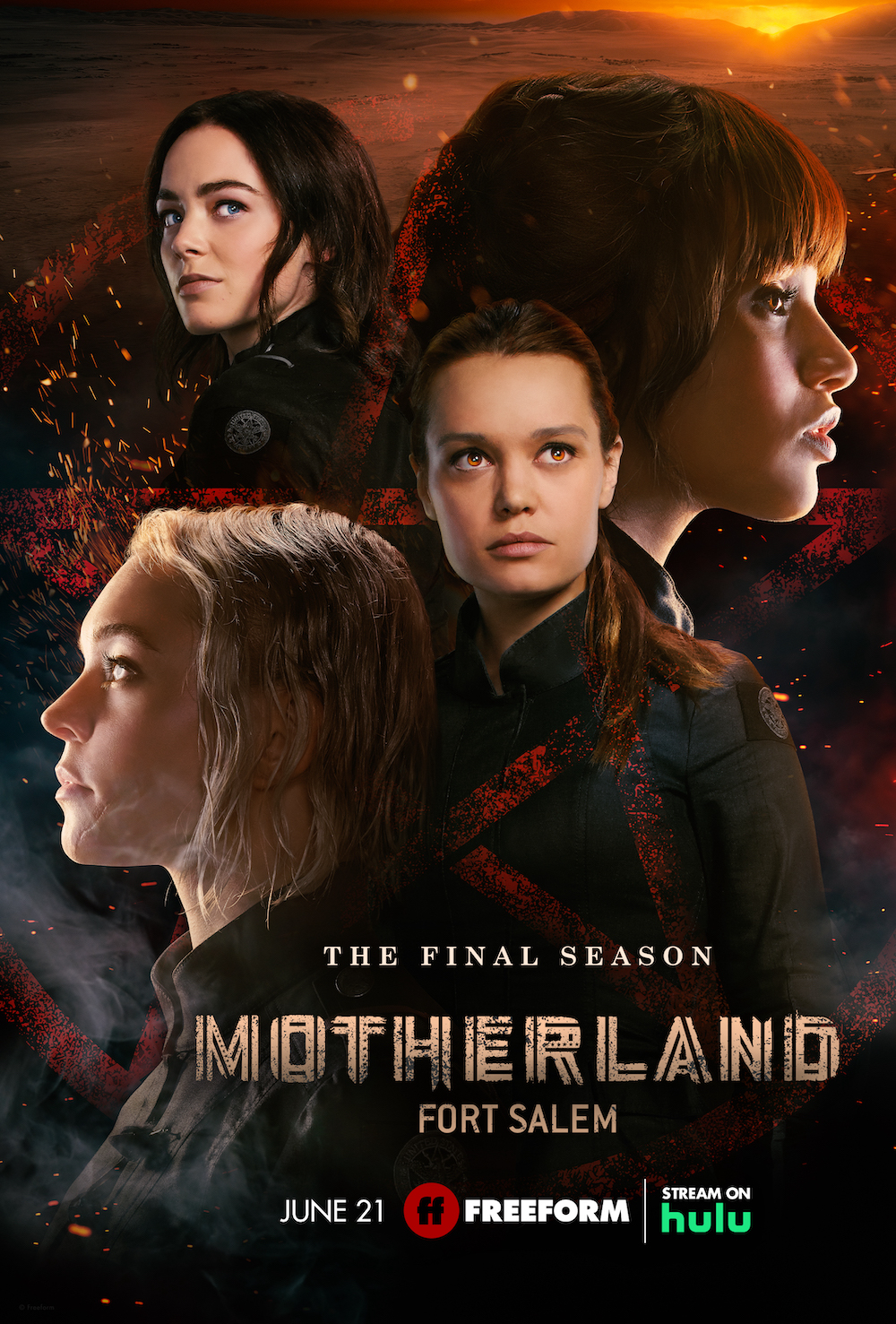 I hate to break it to you, but if you haven't heard, Motherland: Fort Salem season 3 is its last. Yup, they renewed it but this is its FINAL season.
Motherland: Fort Salem is set in an alternate America, where witches ended the Salem Witch Trials and instead began defending their country. The show follows three witches Raelle Collar (Taylor Hickson), Tally Craven (Jessica Sutton), and Abigail Bellweather (Ashley Nicole Williams) as they join the U.S. Military and defend their country. Sadly, this third story arc is the end. And fans around the world are already in mourning.
When a beloved series comes to an end it can be hard. Our favorite characters, storylines, everything—just gone. Thankfully, for M:FS we were warned and I think this series finale is going to blow all of us away.
I got the chance to talk with Eliot Laurence, creator, writer, executive producer, and showrunner for M:FS about this new season. Eliot is like your best friend's hot dad; you blush when you talk to him but he is so sweet and easy to relate to it is hard not to just fall into a conversation. He has been a writer and a producer on other things (The Big Gay Sketch Show, Welcome to Me) and he created Claws, but Motherland: Fort Salem is his passion project. He actually conceptualized it as a series of books long before it became a TV series (he said it has been about 10 years!). Honestly, when talking with him you can tell he's just as big a fan of M:FS as we are!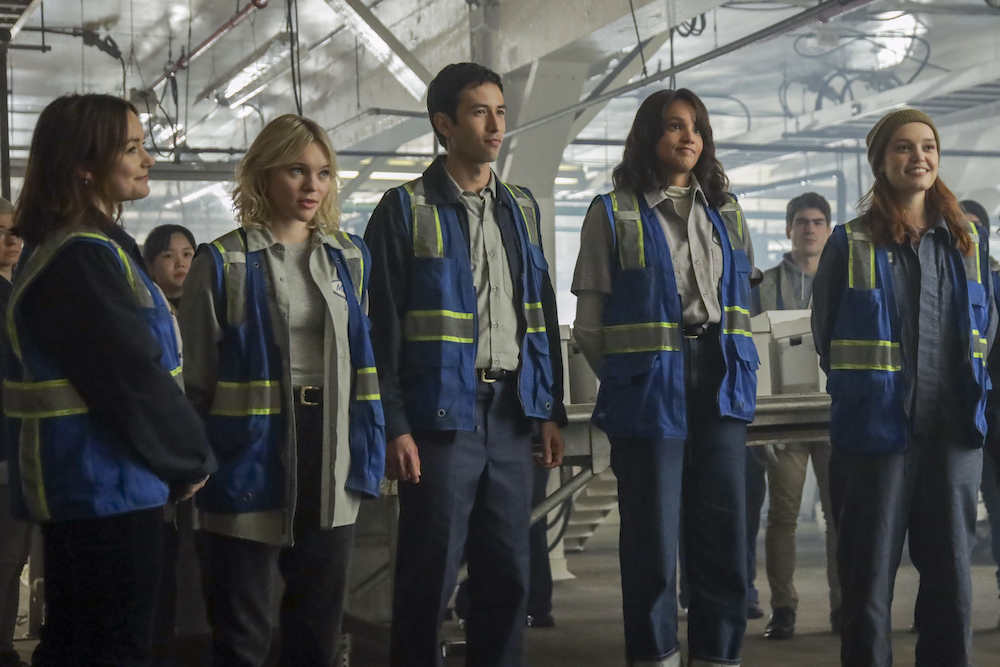 The first and most important question was how he felt about the cancellation. Of course, he was disappointed but he said, "A lot of shows don't get the opportunity to get their head around wrapping up a series… but Freeform handled it in a very dignified, humane way." Eliot also "had an end in mind." With Freeform giving him this last season he was able to take those things that were "smoldering" from Season 2, and "set everything on fire and give us a scary pull towards the finale." Eliot was even asked if there was anyone he wanted as a guest star but was unable to get for the short 3 seasons we had in this world, "I'm not trying to sound Pollyanna, or too nice, but WE GOT EVERYBODY we wanted…just working with Sheryl Lee Ralph and Michael Horse…Kandyse McClure and Aaron Douglas…we were just able to get such incredible people. Short of Michael Fassbender as the Witch Father in Season 1, I think I'm at peace."
If you are a fan of Motherland: Fort Salem, you know the grand thing is not just the story it tells, it is the relationships it has created—relationships that turn into chosen family. I was able to ask Eliot what he wanted fans to take away from this entire series about family. He said, "Never underestimate how powerful those groups can be and in some cases, for a lot of queer people, these constructed families are really more of a family than birth family. There is a bit of that with the three leads, there is this sisterhood that keeps getting stronger and it is challenged and it is threatened but it is something they can really rely on—the way people rely on family." And how right he is!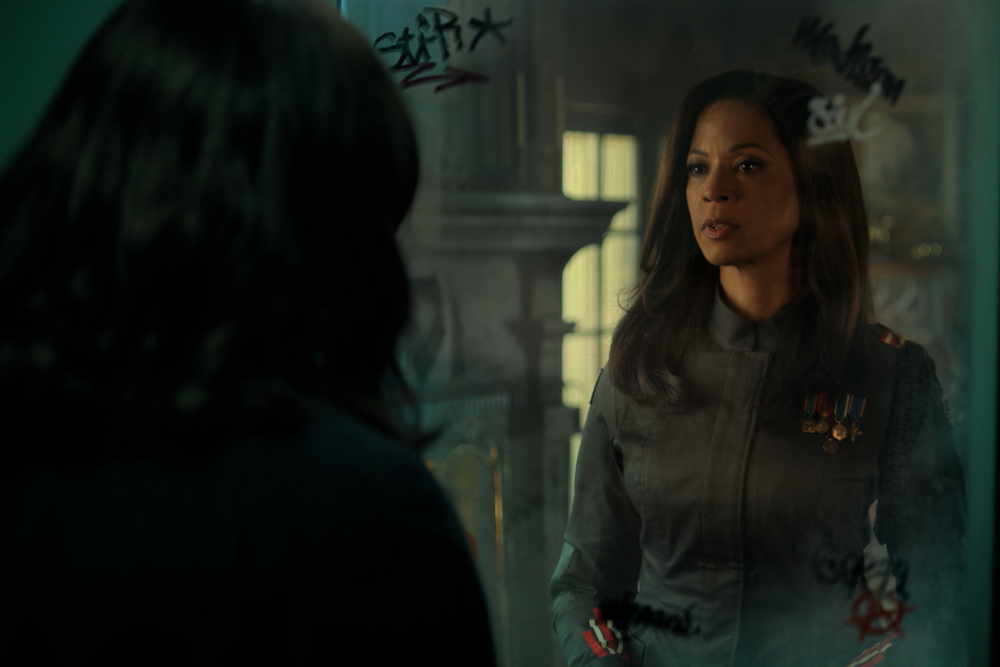 So, what else did he say? WHAT DID HE SAY ABOUT SEASON 3? Well, here are a few tiny spoilers I got for you:
You can look forward to unpacking "what witches really are" and exploring their reality.
He mentioned an "invasion of a sovereign nation" (EEP!!!!) but would say nothing more.
And he MAY have mentioned that Rae and Scylla get some happy moments, "We don't wanna hurt anybody's feelings anymore about them. I'm not going to promise you a SAFE season for them or a CHILL season, but there's beautiful stuff coming down the pike for them" (which I am really looking forward to).
Alder isn't gone (as we all know from the trailers) but, "She comes back on a mission…she's looking for a song…sung by the witches in the pre-history premiere. It's a song that can END OR CHANGE the world depending on how it is sung. The remnants of that song are held by living people—stewards."  Eliot also said this season not only unpacks what witches really are but, "What they did for humanity."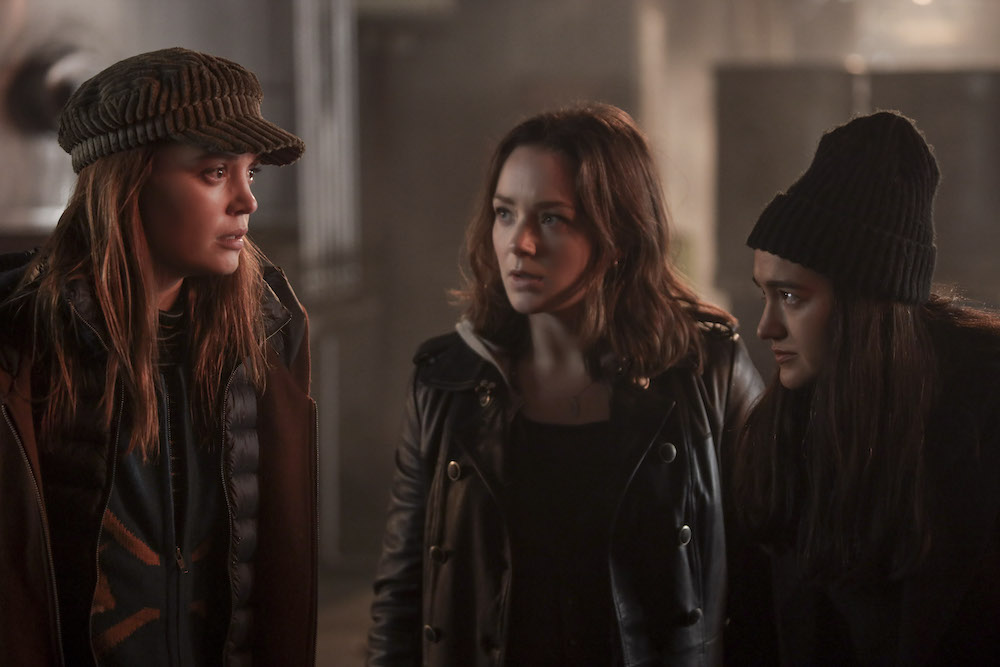 But if you're feeling sad, don't worry, Motherland: Fort Salem isn't gone forever. Eliot was practically giddy when asked about doing something in Fort Salem's pre-history, "I would love a prequel!" He also mentioned doing an "American History textbook" based in the same universe. Which, honestly, would be awesome! He says, "There is more to tell here, I think." And I agree! So, yeah, we might still get some more good stuff out of this world even after Freeform closes this chapter of this series.
Even better, Eliot already has another project he wants to move on to. It is going to be more adult-focused, stranger, and it is leaning toward horror! He said he wants to do "a flip on demonology" and address the question "what we demonize…and don't people do pretty awful things? Who is a demon anyway?" I can't wait!
So yeah, tune into Season 3 of Motherland: Fort Salem, I think it is going to be a real thrill ride.  I'll be there for it, trust me!