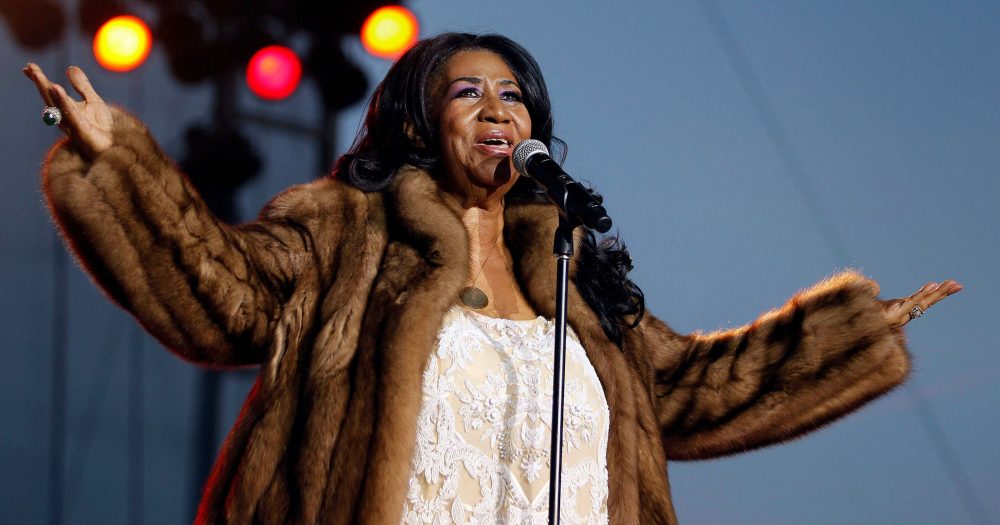 Photo via USA Today
Within the last almost twelve months, we were fortunate enough to witness titans—and soon to be titans—show their true colors, substantiate their legacies, and make their voices heard on serious issues. 2018 was a year dedicated to transition and below we picked the musical moments we are most thankful for:
1) The Queen of Soul was Inducted
into the Memphis Music Hall of Fame
The city of Memphis showed the Queen of Soul, Aretha Franklin a little respect on November 1st, as she was inducted into the Memphis Music Hall of Fame. It was truly a memorable night as her legacy was placed into the hall of fame by her cousin and grandson (she passed away from pancreatic cancer in August). Franklin was the first woman to be placed in the Rock and Roll Hall of Fame back in 1987 and it opened the doors for more women to be honored with similar prestigious awards in music. On November 12th at the Doc NYC Festival, a documentary 46 years into the making was released about the singer's performance at the New Temple Missionary Baptist Church.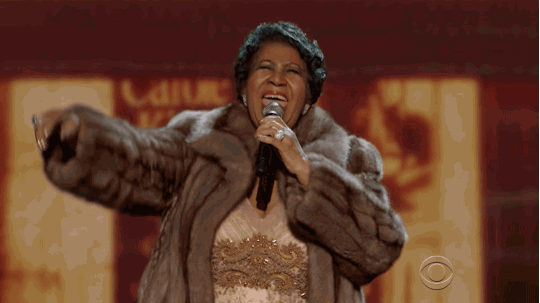 2) Childish Gambino's "This is America"
In this music video from Donald Glover's alter ego Childish Gambino, viewers are shown the horrifying truth of today's society: We are distracted by entertainment so we don't observe how our country is falling apart. The normalization of racist violence comes at the cost of lives and innocence. This is shown as children partake in the video's brutality: dancing with Glover, taking his guns after he discharges them, filming everything on their phones. Here, Glover wants us to realize black culture has little say in the state of current affairs. The only way they are allowed to contribute without serious repercussions, is to refurbish trauma into art. Ordeals such as gun violence and police brutality are shown to voice the misdirection of apathy. It is the most eye opening video ever to come out of any genre in music and it is chilling to see the visual truth of the America that we sweep under the rug.  
—
3) We said "Goodbye" to Warped Tour
/ Jordan Buckley's Tribute
The cross country, punk rock summer camp that is Warped Tour has written its final chapter in the history books. For 24 years, 70 artists from various rock genres came together every year to play as loud and rambunctious as concert goers. Acts such as blink-182, Paramore, and even Katy Perry graced the stages at one point in their careers. Alas, nothing good lasts forever, as founder Kevin Lyman decided to end the cross country run this year. Most tours don't set-up for a farewell run, so it made the final year of Warped Tour that much more emotional. For many, saying goodbye to Warped was the same as saying goodbye to adolescence—a summer tradition amongst friends and the camaraderie of making new ones as you sang your heart out in the summer heat.
One of the most powerful moments from the last show was when Every Time I Die guitarist Jordan Buckley played the outro to "Map Change" for as long as he could, in order to be the last band ever to close out the tour. The crew dismantled the stage around him but he refused to stop playing until they literally pulled the plug. It not only reminds us how much Warped Tour meant to the fans but to the bands as well.
I wanted to get to 8:31 so I could tell Pennywise that, sorry, but we were actually the last band to make noise at @VansWarpedTour. Stage hands gave me the hook at 8:18 https://t.co/Np9FSy2USF

— jordan buckley (@JordanETID) August 6, 2018
—
4) Bishop Briggs Shaves Her Head for Cancer
Breast cancer is unfortunately an epidemic. On average, 1 in 8 women are diagnosed with invasive breast cancer every day. When Bishop Briggs' friend Arax began chemotherapy, Briggs decided to show solidarity for her makeup guru buddy and shaved off her iconic space buns. Within an industry that is concerned with appearance, Briggs defies the norms on the account that cancer awareness and love is more important. We wish nothing but the best for Arax on her journey to recovery!
—
5) Stevie Nicks is Nominated
for the Rock & Roll Hall of Fame
For the past 50 years, Stevie Nicks has shown aspiring female artists how to kick ass in the music industry. It was a historic moment when she was nominated to be inducted into the 2019 Rock & Roll Hall of Fame amongst thirteen male acts and one other female artist, Janet Jackson. Twenty-two male musicians have been inducted into the hall of fame twice and now this rock icon may have her chance to be the first female to earn two as well. Fleetwood Mac was inducted in 1998 and this is Stevie's first nomination on her own. The "Class of 2019" will be announced in December and we can only hope that Stevie is among those honored.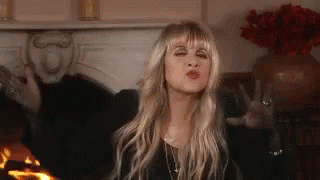 —
6) Lady Gaga Talks Openly About Mental Health
Lady Gaga has been a pioneer and advocate for mental health for the past few years. In this powerful op ed Gaga and Tedros Adhanom Ghebreyesus, Director-General of the World Health Organization, wrote passionately about erasing the stigma that comes with mental health. It prevents individuals from seeking the help they need when struggling with their health due to shame. Gaga demanded for us all to come together and seek refuge. She also made a startling statement that mental health organizations only receive less than one percent of global aid. "The time has come for us all, collectively, to tackle the causes and symptoms of mental illness, and provide care for those who suffer from it. You don't have to be an international artist or the head of the World Health Organization (WHO) to make an impact."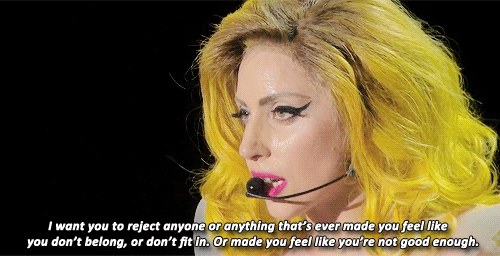 —
7) Beyoncé Was the First Black Woman
to Headline Coachella
Beyoncé has arguably been the queen of the pop since her first solo record, Dangerously in Love, debuted in 2003. She quickly rose to the top and has been changing the world ever since, both with her music and her charitable contributions. When she took charge at Coachella in April, she shared her moment with her fellow former Destiny's Child members, Kelly Rowland and Michelle Williams, as well as her husband Jay-Z and sister Solange. Not to mention, her choreography highlighted step culture and she wore black and gold to symbolize Alpha Phi Alpha—the first black intercollegiate fraternity—on her first night and pink and green on her second night to salute Alpha Kappa Alpha—the first black female sorority. This makes another case for why Beyoncé is the Queen, as much as the stage was hers she still shared it with the black community, to ensure that the doors to possibilities such as these stay open. Beysically…All Hail the Queen!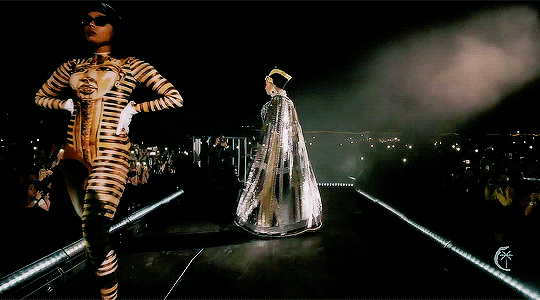 —
8) Prince's Estate Releases Unpublished Works
The artist known as Prince unleashed his eclectic and invigorating mix of soul, pop, rock, new wave, R&B and funk into the world in 1978 with his debut album For You. He spent almost forty years releasing thirty-nine studio albums, on top of his motion picture debut in Purple Rain. With thirty-nine albums you would think we've heard everything Prince recorded but alas we were proven wrong. There is a demo cassette that was discovered in Prince's vault after his death (actually the vault is legendary and thought to contain albums, videos, live footage, and a movie or two), but this demo contained yet to be released works and covers of previously released songs. The tape is a sketchbook, so to speak, of Prince drawing out these songs with no backing band. In it, we witness private moments of him trying out different ranges—a Joni Mitchell song or meshing lyrics from different songs together. In a way, this helps us understand the inner workings of this musical genius' mind and gives us a peek behind the curtain of the emotional intimacy between a songwriter and his piano. In September, the tape was released on CD, vinyl and digital, and titled Piano and a Microphone 1983 to commemorate when Prince worked on the demo.