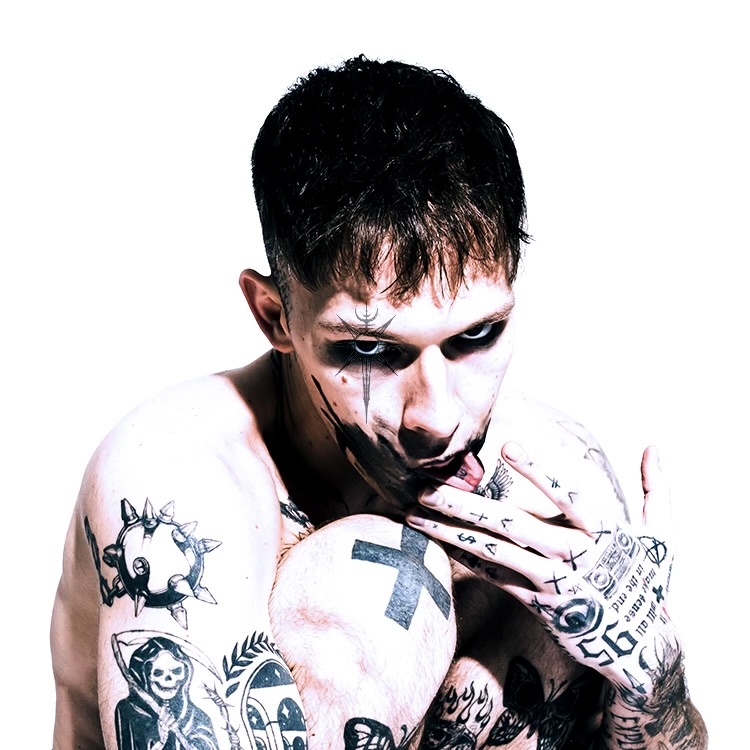 Mike's Dead is stepping into a new chapter of his musical journey, and it looks like it's going to be his most exciting yet. The solo artist has revealed that he has inked a deal with Hopeless Records, a move that promises to take his artistry to new heights. As well he has issued his latest single, "Puppets."
The politically charged and unapologetic anthem "Puppets" is a bold statement from the artist, as he delves into the themes of control and manipulation that can come with prescription drug use. With its dark and moody production and haunting melody, the song is a powerful reflection of the current state of the pharmaceutical industry, where profit and control often take precedence over the well-being of patients.
The song's opening lines, "They'll pull your strings/Just to change the things that you used to think/They'll fake your smile/Gotta staple your cheeks so it lasts a while" captures the essence of the power that prescription drugs can hold over those who use them, even when it's to benefit your mental health. Mike's Dead delves deeper into this idea throughout the song, highlighting the ways in which prescription drugs can manipulate and control their users.
"I originally wrote this song about my relationship with prescription medication," Mike's Dead explains. "As someone who's dealt with mental health issues throughout life, I've played the 'medication game' for years, and often felt zombied or drugged out from half the shit they put me on. My experience in that realm was really along the lines of 'take your pills and smile.' It always felt like there was very little empathy or time spent learning background, but rather doctors just pushing pills down your throat. I know that it helps with certain people, but to me, I never felt like myself; all in this search to feel 'normal.'"
"'Puppets' was an ode to taking back control of myself and a hit at this medication game that millions of people are playing right now… hence the 'you can't take control of me' lines in the pre-chorus," he continues. "I think it's funny that I wrote this back in 2020 since the lyrics can be applied to so many current themes in 2023 with all of the chaos that's been going on lately."
The music video for "Puppets" is equally as captivating as the song itself. With its eerie visuals and dark, shadowy scenes, it perfectly captures the song's somber mood. The video features Mike's Dead over a multi-TV setup surrounded by life-sized puppets that seem to come to life and headbang to the song. Check out the visualizer for "Puppets" below.
Mike's Dead will embark on a highly anticipated headline tour alongside The Haunt, which kicks off at the end of May. Mike's Dead is also slated to perform at this year's Sonic Temple Art & Music Festival in Columbus, OH. Grab tickets here to see Mike's Dead live and check out his full touring schedule below.
Tour Dates:
May 25—Pontiac, MI @ The Pike Room
May 26—Columbus, OH @ Sonic Temple Art & Music Festival
May 28—Pittsburgh, PA @ Preserving Underground
May 30—New York, NY @ Mercury Lounge
May 31—Hartford, CT @ Webster Theater
June 1—Philadelphia, PA @ Warehouse On Watts
June 3—Washington, DC @ Comet Ping Pong
June 4—Durham, NC @ Motorco Music Hall
June 6—Atlanta, GA @ The Masquerade
June 7—Orlando, FL @ Level 13 Event Center
June 9—Nashville, TN @ The End
June 10—Louisville, KY @ Zanzabar
June 12—Chicago, IL @ Beat Kitchen
June 13—Minneapolis, MN @ 7th St Entry