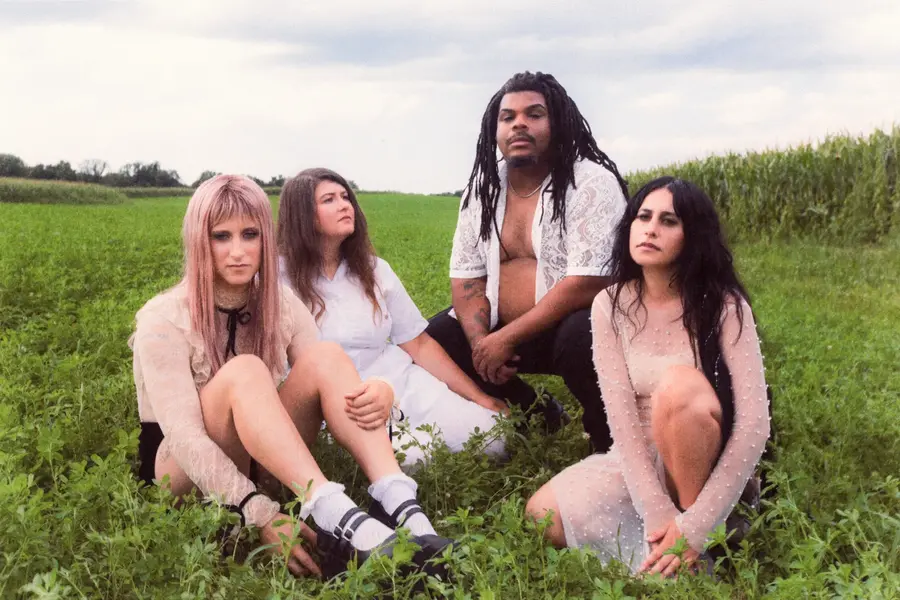 What's more punk than performing in a cornfield? Nothing!
Mannequin Pussy is back and better than ever, treating fans to their deliciously rebellious single, "I Got Heaven." Juxtaposing their angsty screaming vocals with melodic guitar leads, the song references religion in the context of its hypocrisy, and finding god within your own life and body.
Alongside "I Got Heaven" comes its music video, which is just as unique as the track. From images of cows and hay, to a family of farmers running to escape the band's chaos, the visuals highlight Mannequin Pussy's disillusionment with organized religion in an evocative way.
The track marks the band's first release since their 2021 EP, Perfect. It also kicks off the beginning of Mannequin Pussy's own record label imprint, Romantic Records. After buying back their masters from their previous record label, Tiny Engines, the band is excited to start a new chapter where they own their previous releases. In an Instagram post, the band thanks both Tiny Engines and their fans for the support.
"Thank you to everyone who has been part of our musical lives and who has loved and supported this record," they write. "It's so meaningful to us every time someone tags us in their cover of "romantic" or let us know they just discovered and connected to the album for the first time. We're so excited to continue to show you what we've been busy working on."
Fans of Mannequin Pussy can celebrate this news by pre-ordering a new pressing of the band's 2016 record, Romantic. Sold with new cover art and in three lovely variants, the release celebrates the reclaiming of their masters.
Preorder the vinyl here and stream "I Got Heaven" now!