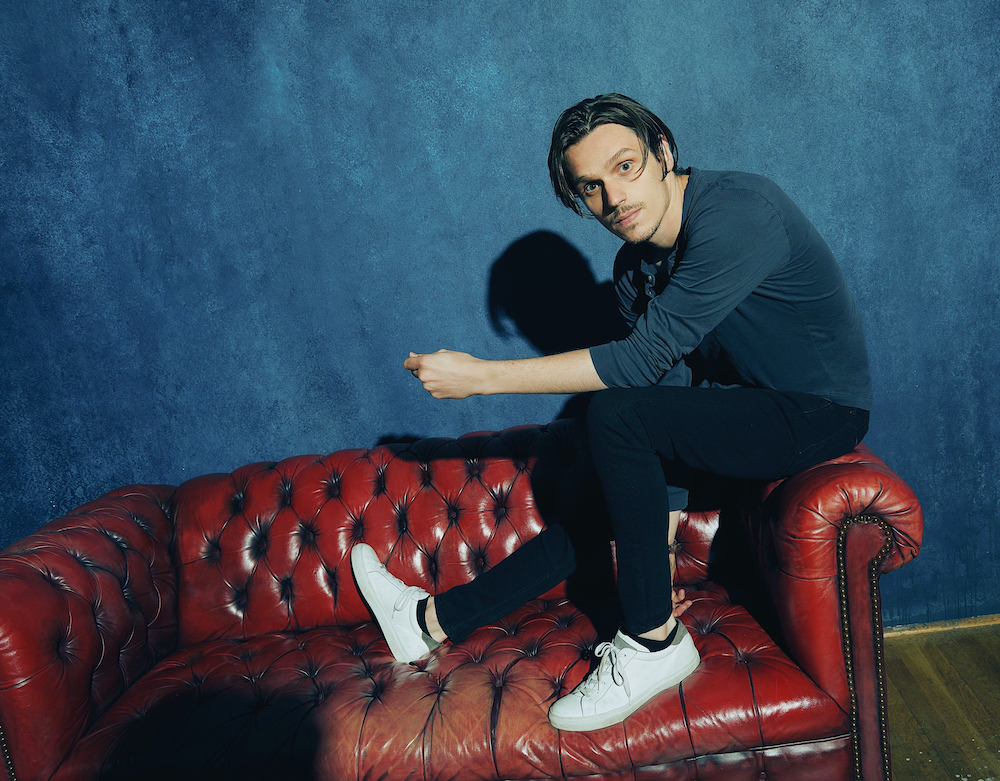 Photo credit: Cameron Powell
Get ready to fall for today's Inbox Jukebox Presents. Patrick Droney will sweep you off your feet and take you to new heights with his new EP State of the Heart. 
"We all find ourselves in a reflective time experiencing every corner of the human condition. State of the Heart is a concept that I feel reflects that sentiment," Droney says of the release. Blending soulful alt-pop melodies with Springsteen-tinged vocals, the EP will spark something deep within you—you'll instantly lean into each song.
Opening track "Right With You" sets the bar high. It belongs in a classic love story on the silver screen—the sound is expansive and timeless, complete with a guitar solo that strikes like lightning.
"One of my favorite experiences was filming the 'Right With You' video with Gus Black in Los Angeles. It was shot over a long weekend, and what you don't see is some of the best road trip playlists I've ever made. We had a blast and I really hope you all check it out."
From there Droney puts you further under his spell, telling tales of love and loss, scored by dreamy melodies. The EP flits between instruments to make each song soar—from the heart-racing synth-pop tune "Chasing You" to the piano-led beauty of "Glitter", which unfurls into a full-on ballad to give you chills.
And when closing track "Passerby" makes the EP pop off with a gorgeous reflection on a romance gone by, it'll cement State of the Heart as a new and glittering love in your life. Droney says: "I hope that the music helps my listeners connect deeper with their own story through mine."
—
Fun Fact About the EP:
"I produced 'Glitter' in quarantine, on my laptop, in my parent's basement. At the beginning of the shut down, I drove to PA to quarantine with my family."
—
Keep up with Patrick Droney: