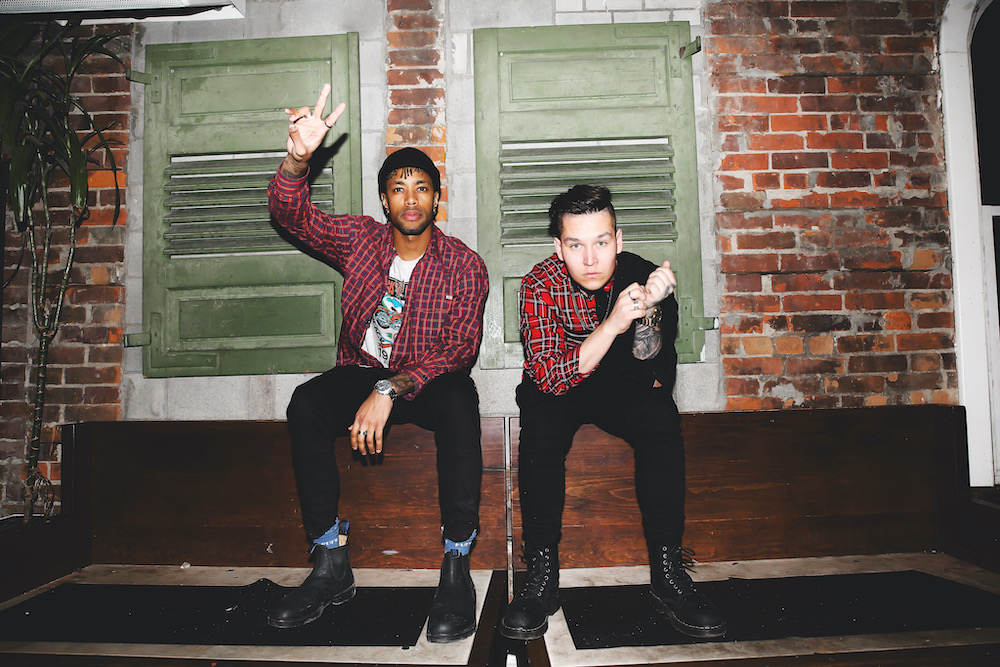 Today's Inbox Jukebox Presents is going to get you up & dancing but also deep in your feelings. We've been crushin' hard on Neon Dreams' bouncy alt-pop-punk for a while and now they're serving up a whole album of infectious sing-along tunes to liven up your speakers.
The Happiness of Tomorrow starts off strong with "Lifestyles of the Broke and Nameless (Better Days)", an anthem for a new generation. Weaving in throwbacks to the Warped Tour scene (with a twist) and an acoustic chorus in the parking-lot vibe, the song will get you feeling like it's summer outside and everything will be okay again one day soon.
Reclaiming hope and happiness runs throughout the album, with "Sick of Feeling Useless" exploding into a stomper with choruses you can't help but shout back. You'll immediately want to share this record with all your friends with the wish that someday soon you'll be able to hang out at the skatepark and blast this loud.
"This album is the prequel to my life."
"After I watching The Perks of Being a Wallflower during isolation I thought about how hard that whole movie hit me and brought back so many memories of my teenage years," vocalist Frank Kadillac says, "…swear that movie was my life in an alternate reality but after all the emotions started to calm down I remembered the moment a lot of my pain went away." The nostalgia mixed with pure emotion hits hard, just like the first time you felt the sting of heartbreak or the first time you felt the thrill of a summer road trip. The Happiness of Tomorrow is definitely destined to be a soundtrack—to a new teen movie or to the next chapter of your life.
From the euphoric "Don't Go Hating Me Now" to the beautiful acoustic-led love letter "All the People", the album captures all the highs and lows of being human making the best of every moment. The title track hammers the record's message home, blending pop-punk riffs and honest yet hopeful lyrics: "Don't know just who I'm supposed to be / Lord knows, we both need a victory". You won't be able to resist nodding your head—to the beat and to the truth held within the track. Kadillac says: "Just like all these coming of age movies… it might just take one night to discover who you really are and start walking on the right path that was made for you."
—
Fun fact about The Happiness of Tomorrow:
"This album is the prequel to my life." – Frank Kadillac
—
Keep up with Neon Dreams: