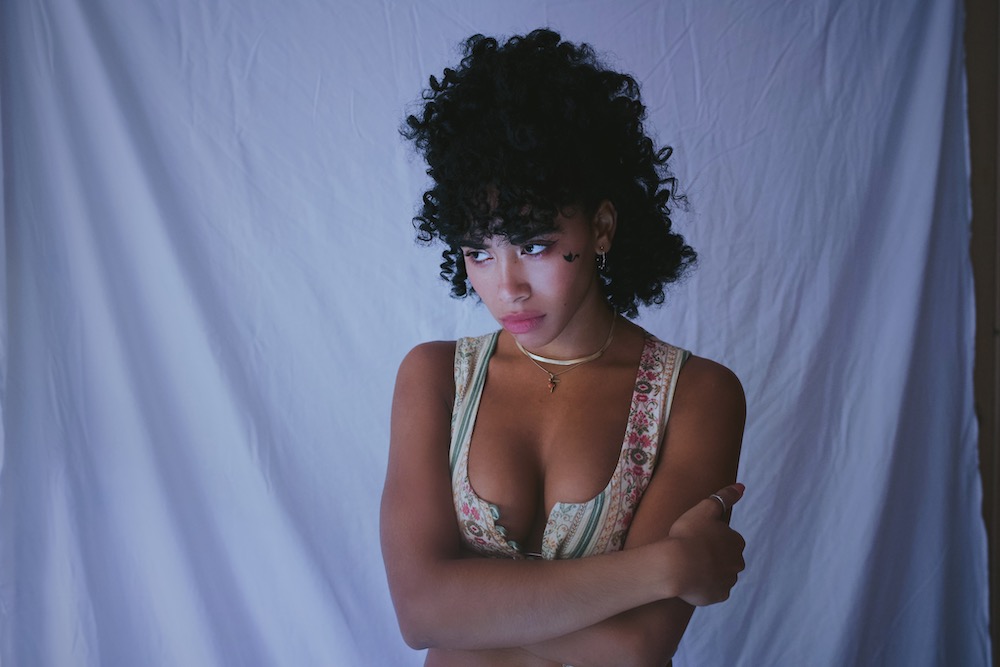 Photo credit: Zunai Guardiola
Take a walk into fiery emotion with today's Inbox Jukebox Presents. Herizen's new EP Demon is a glittering collection of seductive alt pop beats and you won't be able to resist its power.
"Writing music is something that never grows tiring, or old. It's something that just keeps getting better more fun, and even more maddening," Herizen says. Her creative energy flows throughout each song on the EP, fueling the melodies, complete with breathy vocals that will make you dizzy. With Demon, Herizen challenges herself—and everyone listening—to look deep within.
The title track kicks off the EP with an impassioned call for love, pulling you in with gorgeous vocals that command you to get up and dance with a demon tonight. From there Herizen takes complete control of your heart, whispering dark & dangerous words into your ear with "Hellboy". It's a pure thrill and the beat will become your mantra.
"I'm in love with music and I will never stop."
"I've noticed every time I release a song or and EP I learn something new about me, about who I am," Herizen says. This exploration of everything she's been feeling lately is moving—both emotionally and physically. "Range Rover" will make you march towards everything you've ever wanted, its electrified bassline powering your every step and nothing holding you back. "With this EP I learned that I was in more pain that I though I was, but wow! How I've grown."
When "Flower" comes in to wrap you up in its delicate embrace, you'll feel the full power and range of Herizen. The acoustic led number is raw and honest and beautiful, closing the EP in the most haunting way. You'll want to know & feel more from Herizen and, luckily, there's more to come. She declares: "I'm in love with music and I will never stop."
—
Fun fact about Herizen:
"I write in storyline and color."
—
Keep up with Herizen: