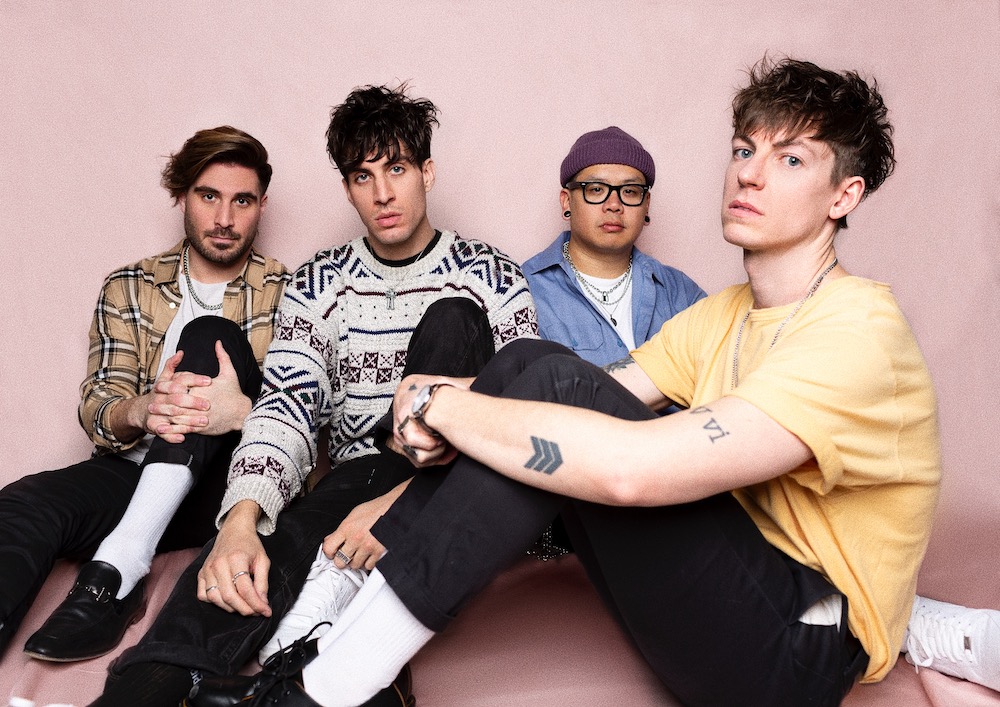 It's time to log out of social media, shut off that TV show you're really binging, and press play on today's Inbox Jukebox Presents. Camden Welles just dropped their synth-pop infused jam: "Famous on the Internet" and it's irresistible. Especially when you stop head-nodding long enough to notice the lyrics are sonic satire, aimed at social media and how self-obsessed culture has taken over our lives.
"The song in its entirety is meant to read like an Instagram feed," lead singer and guitarist Andy Tongren explains about the track. "The friend that got hacked & now only posts about deals on Raybans, the guy who only posts pictures with famous people, the alt-right gun-crazed acquaintance from high school, drake meme."
"I dared myself to find a way to use '#notmypresident' in a song & this is what happened."
"Famous on the Internet" rolls through current trends in a digitized bounce-fueled chant. And when that guitar comes in…it hits you. The lyrics are #real but this song is so catchy. Much like the trends Camden Welles describes—it's hard to resist getting obsessed.
The track takes you through the tale of a love turned toxic, taking an honest look at how too often our sense of self-worth is tied to getting likes on the internet. For a song wrapped up in a perfectly-pop-happy tune, it cuts deep into what's real and what can be difficult to talk about.
"I occasionally find myself forgetting that writing music is supposed to be enjoyable, Andy says. "I overanalyze, critique, & spend my fair share of time being the 'brooding artist' in the corner not speaking to anyone. Writing this song reminded me how much I fucking love what I do." And we're so glad Camden Welles put out this song, as a reminder to take a step back from scrolling through those #InstaWorthy lives and check in with yourself.
—
Fun Facts About "Famous on the Internet":
"I wrote the chorus of this song in a dream. One night at 3 am I woke up with the melody & lyric stuck in my head. It happens sometimes, the majority of the time I think to myself, 'if it's good enough I'll remember it in the morning.' 99% of the time I don't. This time I did & that's how I knew it was special."
"I dared myself to find a way to use '#notmypresident' in a song & this is what happened."
—
Keep up with Camden Welles: