…This is the Inbox Jukebox:
Caspr – "Play Pretend (feat. Travis Barker)"
Photo: Eric Heffington
Anyone with a loved one who struggles with addictions knows how the relationship can whirl you around and suddenly drop you; only for love to make you jump up and try again. And again. Caspr is talking to you on the raw yet shining "Play Pretend (feat. Travis Barker)". The track escalates steadily from strumming guitars to drums that ricochet like an erratic heartbeat, while Caspr's vocal recalls mid-80s punk rock clubs—but with an urgency that can only be found in the moment. And it's all so real, you feel it in your chest.
—
AViVA – "Melancholy"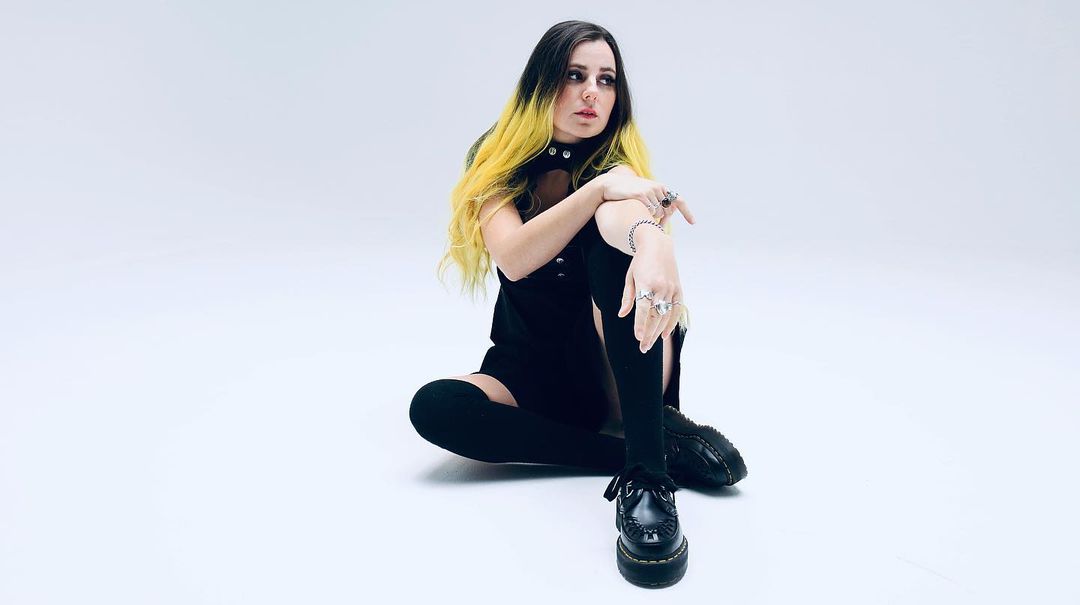 Photo via Instagram
Sometimes love feels like a brain contusion. What?!? Say it's not true? There's a concussive power in falling for someone and it ain't always good for you. AViVA reminds us of the darkside with her sinisterly melodic "Melancholy". On it, she captures the dangerously uncertain and recklessly addictive emotions of a love that might as well be poison. The distorted synths blend harmoniously with a harpsichord sound that is almost percussive. And it all hinges on a vocal that plays with those aforementioned emotions, AViVA sings as sweetly as belladonna and just as venomous. We're so into it.
—
Jeremy Shada – "Dancing With Strangers"
Photo via Instagram
A crowded room can be the loneliest place. When everybody is wearing a smiling mask, who do you connect with on an emotional level? Jeremy Shada finds the moody highs of searching for something real on his indie-pop-throwback-rock single, "Dancing With Strangers". It's all about dancing through your tears—the keys cascade like a waterfall of xylophones, the guitar rings out in melancholic repetition, and Jeremy's vocals are honeyed and heightened by a sincerity that just might be the connection you're looking for. This one is going on repeat all weekend long.