In honor of the spookiest time of the year, we asked some of your favorite artists to try to spook us with their best scary story… and phew, did they deliver. Catch idobi's Beats and Boos on Instagram, idobi Radio, and right here on idobi.com.
—
The haunting of Seaview Terrace with Zac Barnett…
Zac Barnett of American Authors has lived through his fair share of frights. Almost as if he'd found himself in the premise of Shirley Jackson's The Haunting Of Hill House, he was offered a job to spend five nights in a haunted house (with cameras rolling to catch any otherworldly activity.)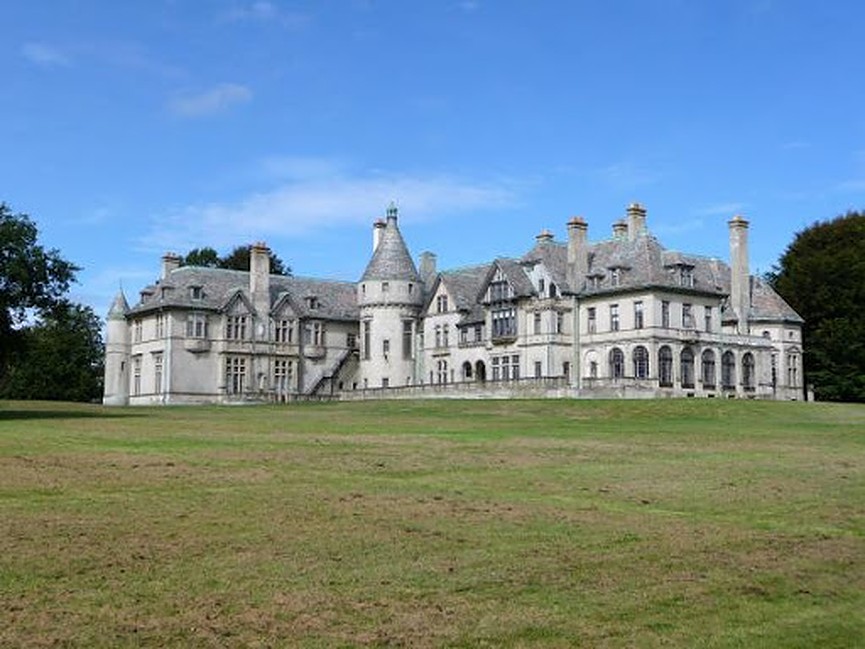 The building in question was Rhode Island's Seaview Terrace, also known as Carey Mansion. While the home is a grand display of art and luxury, there's something… else lurking in its walls. Originally built in 1907 in Washington DC, the house was moved to Newport, Rhode Island in 1923. It's here that the legend of ghosts and ghouls began.
When Zach entered the house, he found the stories were true. Playing an old piano seemed to get the spirits in the mood for a jig, while shadows appeared seemingly out of nowhere. The last day of his stay a hurricane blew in, making the dark halls of Seaview Terrace especially menacing.
His consensus? The building definitely had a few otherworldly inhabitants.
Watch SYFY's Stranded: Seaview Terrace here.
—
Malevolent spirits and polite poltergeists with Young Rising Sons…
Self described as "ghost sympathetic", Andy and Steve from Young Rising Sons have had a lot of supernatural encounters, good and bad.
When Andy moved into an old house in Bethlehem, PA, he should have seen the signs. With a cemetery just across the street and over a hundred years of history logged in the building he called home, the site was just begging for ghosts. Still, he soldiered on through endless bumps in the night before finally deciding his ghostly roommate was too evil to live with.
Steve's New York apartment shares a same fate, with a different outcome. While his house is definitely haunted as well, it's being occupied by a spirit who knows their manners… expect when it comes to leaving the cheese out of the refrigerator.
Of course, the two have also been in some bone-chilling situations together. The fabled venue The Rave is also on their list of haunts, after a creepy swimming pool and picture proof. They also share a warmer ghost story, where Steve's dad made a call from the beyond to encourage Young Rising Sons to do their thing.
Hear Young Rising Sons' spooky new tune "Halloween" here.