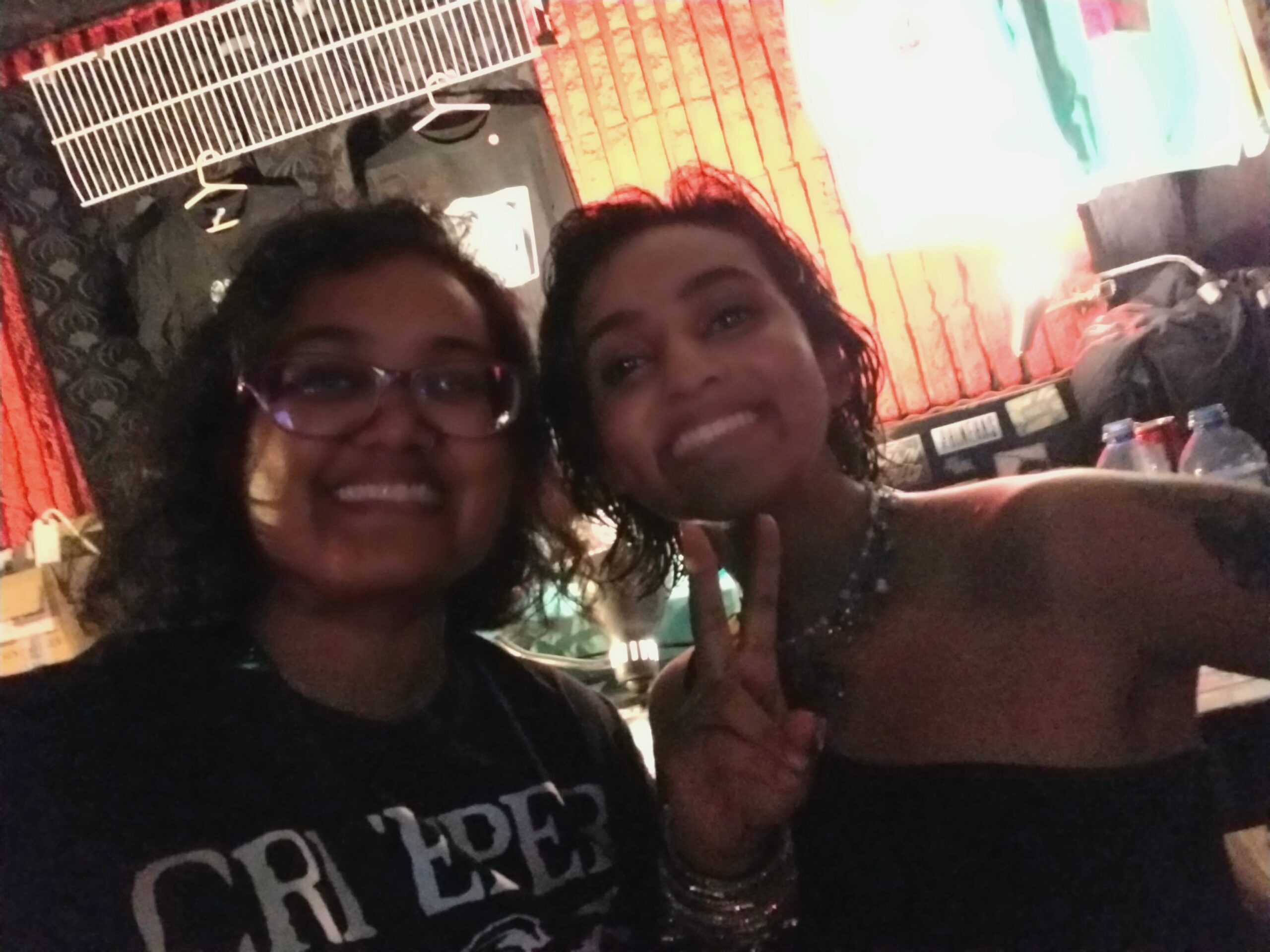 Dear Journal,
It's that time again: new year, new me! (Yeah, I know I'm super late but I've been busy.)
Like I've done for the past few years, on December 31 I queued up a song on Spotify, ready to hit play as soon as midnight rolled around to make sure I started the year off with the right vibe. This year's winner? The Maine with "Dirty, Pretty, Beautiful", naturally.
Obviously, you know I gotta rep my boys in The Maine always. But as I was scrolling through the artists I follow, I started thinking about what was missing from that list: color. So, this year, I'm making myself a promise: I'm going to put extra energy into hyping up smaller bands—especially ones made up of BIPOC musicians. Because if there's one thing I've learned in recent years, it's the power of seeing a person of color in a traditionally white space and hearing their stories…literally.
Working in publishing and witnessing the increase in diverse and inclusive representation over the last few years has really opened my eyes. I guess I never considered how "white" my books were as a kid…until I started seeing non-white protagonists and realized there's a whole host of other perspectives out there. I was in my twenties the first time I saw a picture book where the girl looked exactly like me and it was an absolute shock to my system—I love that now kids are seeing themselves in books a lot more often.
Similarly, I made it a point to go see Pinkshift in Toronto last fall after interviewing them because I genuinely couldn't get over the fact that lead singer Ashrita Kumar has the same color skin as me—when else have I seen that? I get so stoked when I see brown people winning and I cannot stress enough how much representation matters and how much it can affect and inspire the next generation…or any generation, really (like, seeing a picture of Pinkshift for the first time made me want to quit my job and start a band). We've already seen the power of BIPOC bands when they're given opportunities—Meet Me @ the Altar soundtracking a Taco Bell commercial? We love to see it!—so I'm making it my mission to help them reach those heights. 
I'm not quite sure how yet: Is it an interview series on idobi.com? A social media campaign? A whole movement like We Need Diverse Books? I'm still figuring it out but I'll start by diversifying my own musical tastes, looking for those BIPOC bands, going to more of their shows, and generally just screaming about how you don't have to be white to be punk.
So I'll see you at the Magnolia Park show in March, I hope.