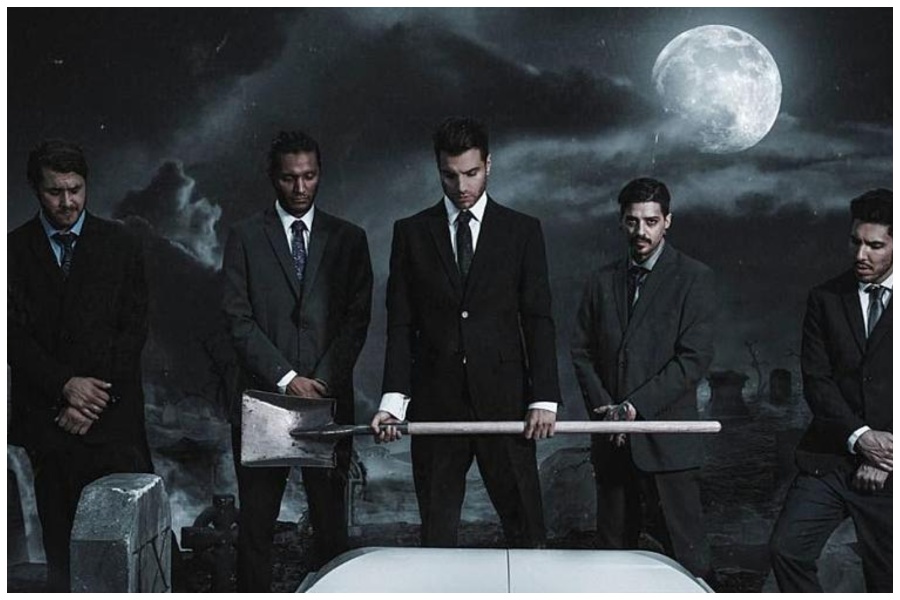 Prepare to delve even deeper into the haunting world of Ice Nine Kills' acclaimed 2018 studio album, The Silver Scream. Introducing the bone-chilling companion book, 'The Silver Scream,' which takes you behind the scenes of a true-crime tragedy drenched in blood, masterminded by the rockstar murderer and Ice Nine Kills vocalist, Spencer Charnas. Freshly unearthed, this book is a macabre blend of autopsy and grisly director's "cut," peeling back the layers to expose the twisted mind of America's celluloid-obsessed criminal.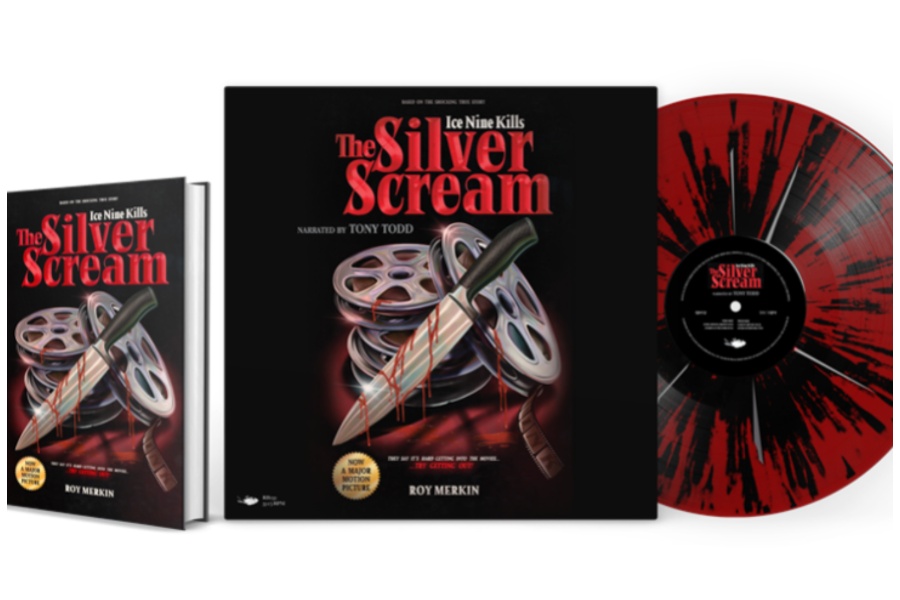 Renowned television reporter and masterful storyteller Roy Merkin, honored with the prestigious Bayonet Award, possesses the private journals of the disgraced psychotherapist Dr. Ian Black. With unwavering courage, Merkin meticulously reconstructs the harrowing transformation of fiction into reality, where iconic movie villains such as Jason Voorhees, Leatherface, Freddy Krueger, Michael Myers, and others transcend the silver screen to become real-life terrors. In 'The Silver Scream,' Merkin fearlessly plunges into the abyss of Spencer's tormented psyche, wielding his words with razor-sharp precision.
Read more: Crooks & Nannies Experience "Real Life" With Album Announcement
Drawing inspiration from Ice Nine Kills' fifth studio album of the same name, this book pays homage to the timeless horror classics that have haunted audiences for the past four decades. Seamlessly blending horror fan fiction with Ice Nine Kills' signature storytelling style, 'The Silver Scream' creates a gripping and distinctive concept that stands on its own, captivating readers.
Scheduled for worldwide release in August 2023, 'The Silver Scream' will be available in hardcover and e-book formats. For the ultimate immersion, a limited-edition vinyl audiobook will feature the acclaimed actor Tony Todd, renowned for his role in 'Candyman,' bringing an extra layer of terror to horror enthusiasts everywhere. 'The Silver Scream' novel is available for preorder here.