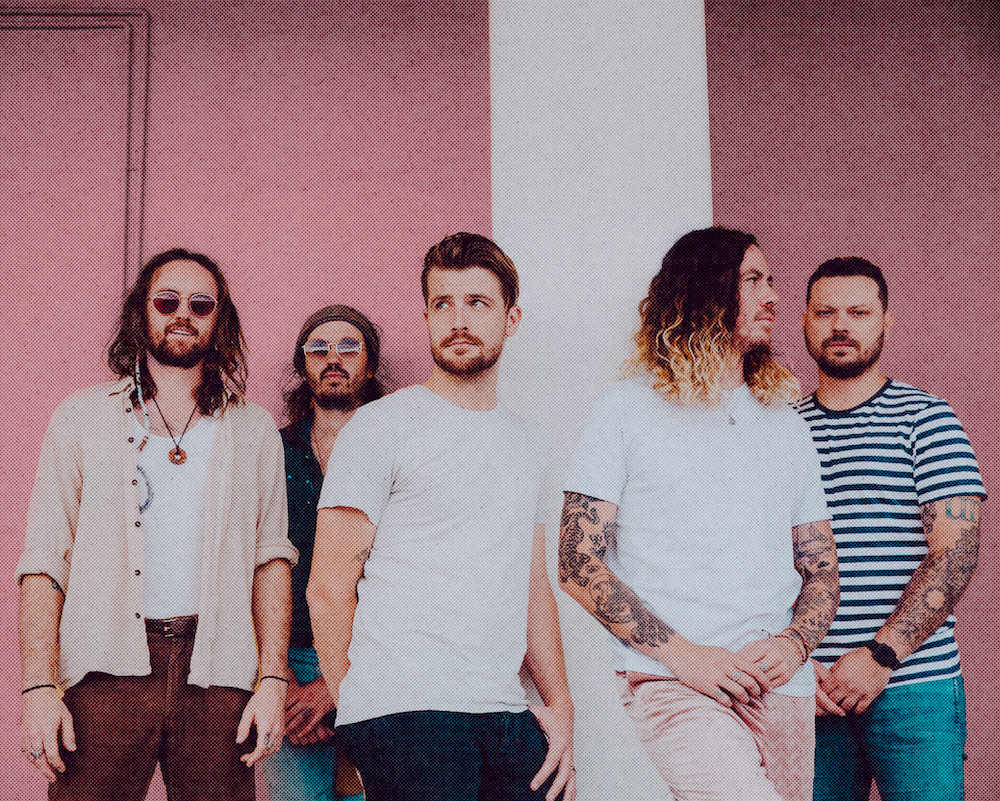 Photo: Micala Austin
While watching the Netflix show Chef's Table, I came across the episode on Australian chef Ben Shewry. In the episode he describes his start as a young chef, mimicking his idols and contemporaries. He relates how he only found success
when using his skills to create dishes true to his creative heart. I was immediately reminded of another Australian entity in pursuit of creative integrity: Hands
Like Houses.
Late night in my home office, I greet lead vocalist Trenton Woodley with a "good morning" at the other end of the phone. He's basking in the sun of a new day and a new EP half-a-world away from me. The self-titled release had been in the ears of the fans for an entire weekend at this point. "It's been an encouraging weekend," Trenton says, regarding the reception of the release, "We are a heavy band with no intention of being at the moment and we've got a bit of that sort of feedback but, for the most part, people have connected in the way that we want it to be connected with." You only need to read a few comments on the band's YouTube videos or Instagram posts to see his meaning. Some fans are dismissive of their new direction, while others embrace their confidence in their own evolution.
"By and large, we are more happy and healthier and comfortable with who we are and it comes through in the music we write now."
This should not come as a surprise to astute fans. HLH has constantly challenged themselves as seen in the 2014 release reimagine, an alternative take on songs from 2013's Unimagine, and embarking on a 2018 acoustic tour, Resonants, a play on the name of 2016 release Dissonants. "I think our early sound was very much shaped by what we were surrounded by. Initially, that reimagine sort-of vibe was us trying to embrace what we would listen to on our own. Wherein, we became more confident in our own influences and tastes. It's a broad stroke within that, but it was a way for us to touch on stuff we listen to ourselves. Starting with Anon. as a pivot point, it's given us a fresh take on creativity. I feel like if we were trying to recreate the same vibe or energy we would have bombed by now."
We laugh. Woodley's down-to-earth personality radiates through the speaker. He talks about weighty and thoughtful topics with a laidback maturity evident in the band's song-writing. "It is simplified song-writing; we have tried to distill what we do and that comes across lyrically and musically as well. It may come across simple at first glance but it is a more focused, controlled effort to encapsulate something. We write music that is a snapshot in time of us in our lives, of our exposure and experience. Getting older and settling into life for the long haul, so to speak. Real life stuff back home has an impact on the way we write as a group. By and large, we are more happy and healthier and comfortable with who we are and it comes through in the music we write now."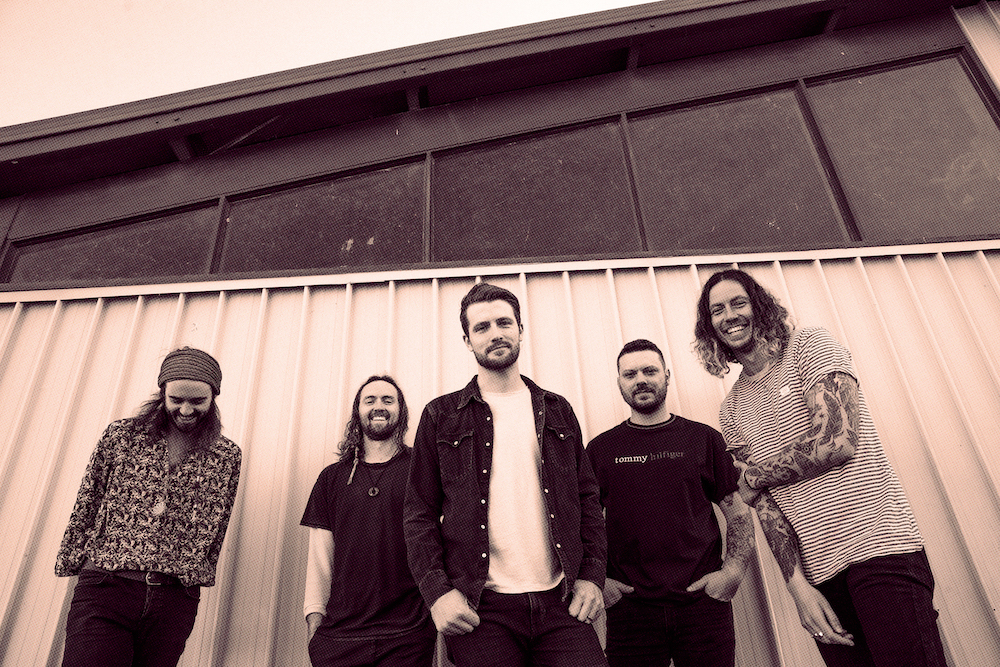 Photo: Courtney Allen
We see this snapshot writing philosophy in the progression of work the band puts out. "We are trying to make the right decision at the moment. Early on we talked about the idea of 'taking a step forward requires a step to the side first.' There is a continuity to all the albums, there's not a radical U-turn at 'X' or 'Y' album. We feel like each album has the back foot planted in where we've been and its best foot forward. Throughout an album, you end up a few steps from where you started."
The step taken to create the Hands Like Houses EP was made more precarious by how tumultuous this year has been. Woodley explains that the quarantine affected the release in several ways; including compressing the recording of the EP to ten days and pushing back the intended spring release date. But, HLH are ever the optimists, "Creativity comes out of necessity and pressure. We embraced the limitations and tackled them head on. It informed my writing, which was a lot of pressure and feeling of disconnection when trying to connect with an idea or someone else's idea."
Going from full-length albums to an EP was its own creative challenge, as well. "It allowed us to focus on individual songs instead of a large body of work. The challenge is, even with our favorite albums, when you put it on in your car you're only in the car for 25 mins, but the album is 40 mins. You'll have two or three songs on the album that are the singles that most people only care about. The EP is a collection of singles but with a common narrative and theme and a single body of work. This way we can give individual attention to each song, not just in writing, but also promoting."
"Creativity comes out of necessity and pressure. We embraced the limitations and tackled them head on."
Promotion, in the form of connection, is a personal interest of Woodley. The band's social media sites have been very active in the months leading to the release of the EP. This was intentional and largely orchestrated by Woodley himself. "I've personally put a lot of time into this over the last six months. I've been doing the user experience design; looking at the holistic view of technology and how we interact with services and digital products. Put out some posts on Instagram and Facebook just asking what it is about HLH that matters to you. I wasn't expecting big things out of that but some of those responses were so heartfelt, so honest. It was really eye-opening to me what it is about this band that means something to people. So, it came down to storytelling and really connecting the story of the EP to the music itself. The context posts are one really cool way to add some visual and emotional weight to
the context."
The band's connection to fans comes through in lighter fare, as well. They performed a cover of their hometown Canberra Raiders' fight song. I offered my condolences for the Raiders loss in the National Rugby League Semi-Finals. Woodley laughs, "That caught me off guard! Was not expecting an American to be up on that. It was disappointing but Canberra is an unsung team, so you're hopeful. It's been the last couple years they've been competitive enough to be a genuine champ. Canberra the city is a small-ish city, so there is a lot of pride there. We identify with Canberra as much as anything. Being able to rally around a Canberra thing has been great."
Throughout the entire interview, I could not escape how genuine Trenton and the band are. Their true-to-self songwriting, dedication to their fans, and promotion of their stomping grounds are humble extensions of the vibrant humans they are.