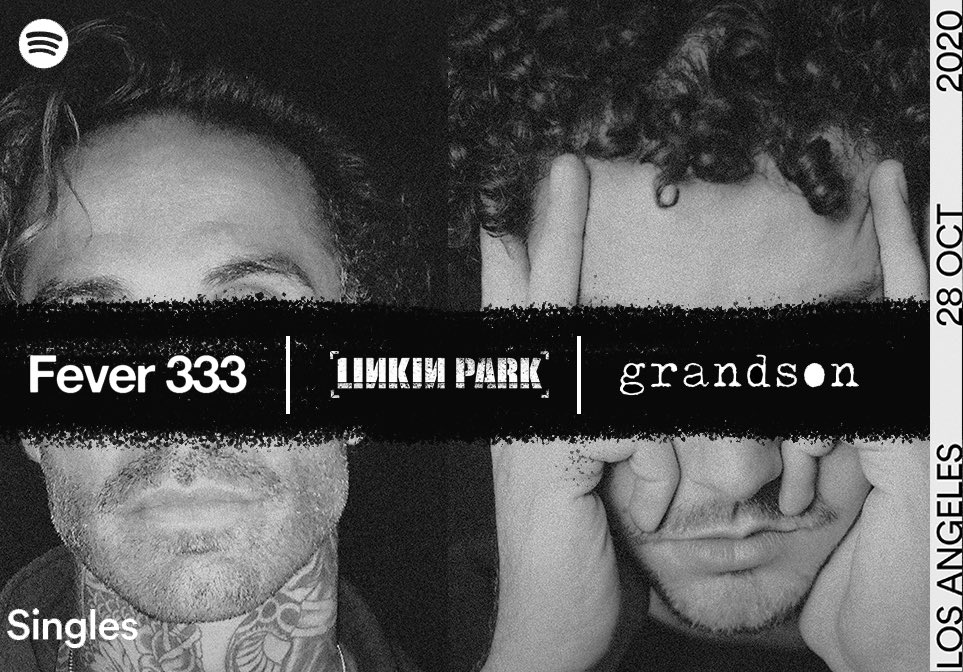 It's official: Linkin Park's Hybrid Theory is old enough to vote! To celebrate the 20th anniversary of this iconic album, the band has blessed us by releasing new covers by some of our favorite artists and they announced the latest two renditions from grandson, and Fever 333 on Twitter.
Fever 333's cover of "In The End" brings us all the way back to 2000 with a twist. The keys are brighter and the bars have even more hip hop flavor. It also sounds like Fever 333 kept Chester's melody vocals, so this version feels like a collaboration, bringing on the very best kind of reminiscence. This one will move you.
On the grandson version of "One Step Closer" the distortion on the electric guitar gets turntup and shreds like it's alive. When grandson shouts "woo!" at the top the mosh feels are real. The energy brings to mind the music video's underground tunnel where the red guys floated and Chester sang. This version is a livewire with an urgent atmospheric vocal. 
Continuing the celebration, the band also hosted a listening party this past Saturday. They've released exclusive merch, along with a limited edition box set and exclusive never before seen footage using the tag #HybridTheory20. For us though, the only thing more exciting than Linkin Park promoting grandson and Fever 333 is actually listening to their renditions! Both covers are a love note for fans of Linkin Park and we're falling all over again. Hybrid Theory turned 20 years old on Saturday, October 24th, and we're just going to keep on celebrating with Linkin Park for 20 more!