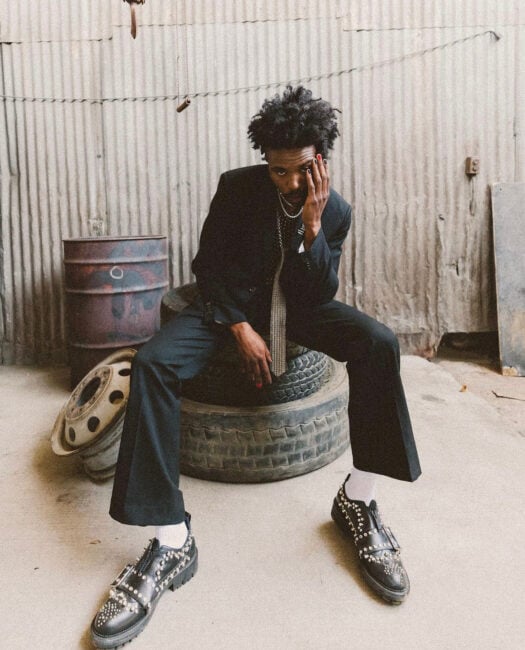 Today De'Wayne took to instagram to announce a string of headline shows surrounding his upcoming tour supporting grandson and K.Flay. It comes as no surprise that De'Wayne would be opening for grandson, as they released a super cool collaborative track, "GOOD MOOD" together last year. This song was a successful single from his most recent album My Favorite Blue Jeans, released last October via Hopeless Records. He is sure to be playing lots of songs from the album on these upcoming shows. If you're worried you won't get the full dose of De'Wayne as support, make sure to catch him on these headlining shows.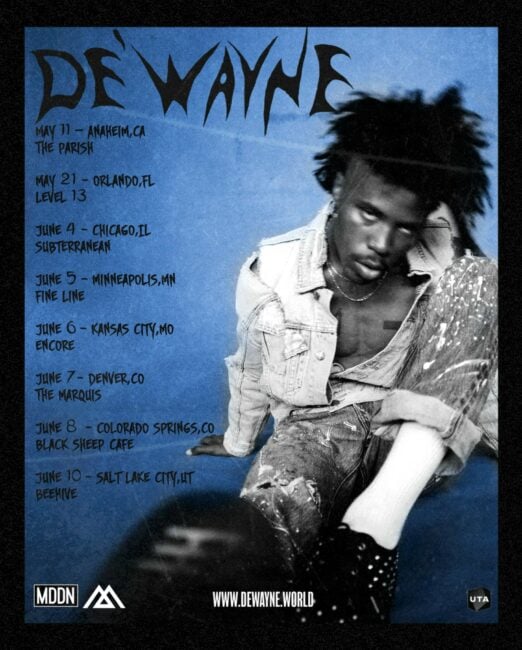 Check out the dates below and grab tickets here.
May 11 – Anaheim, CA – The Parish
May 21 – Orlando, FL – Level 13
June 4 – Chicago, IL – Subterranean
June 5 – Minneapolis, MN – Fine Line
June 6 – Kansas City, MO – Encore
June 7 – Denver, CO – The Marquis
June 8 – Colorado Springs, CO – Black Sheep Cafe
June 10 – Salt Lake City, UT – Beehive
De'Wayne Jackson is an alternative singer/rapper from Houston, Texas, who is redefining black music today by showcasing a raw blend of genres. His music combines elements of rock, industrial and rap with a mission to show people we shouldn't live in boxes and neither should their music. He has worked with many staple artists in the scene like Waterparks, POORSTACY, Good Charlotte, IDKHOW and more. Check out his music video for "SHE'S MY (SEXI BOY)" below.