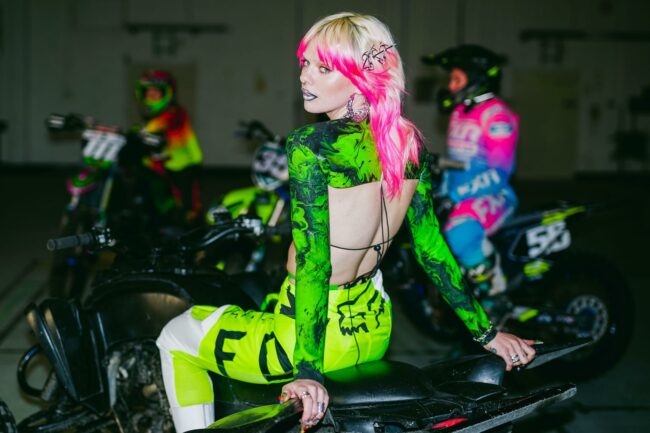 Today the London-based alt pop icon girli has graced us with a brand new explosive single "Cheap Love". The track combines hardcore pop production with earnest lyricism, drenching the experience in genuine authenticity. girli tells the story of a young queer couple whose unconditional romance is only strengthened by their lack of funds.
girli shares:
"I wrote Cheap Love about my first ever relationship I was in, when I was still a teenager. It's about being in love on a budget; not having loads of money to take each other out for expensive dinners, or even having a car to pick them up in, but it doesn't matter because being in love makes you feel richer than anyone else. It's a love song to love; even if you do have the money to do those things, most of the time it's not the cash being spent that makes it special, its actually just the time you get with that person that matters the most."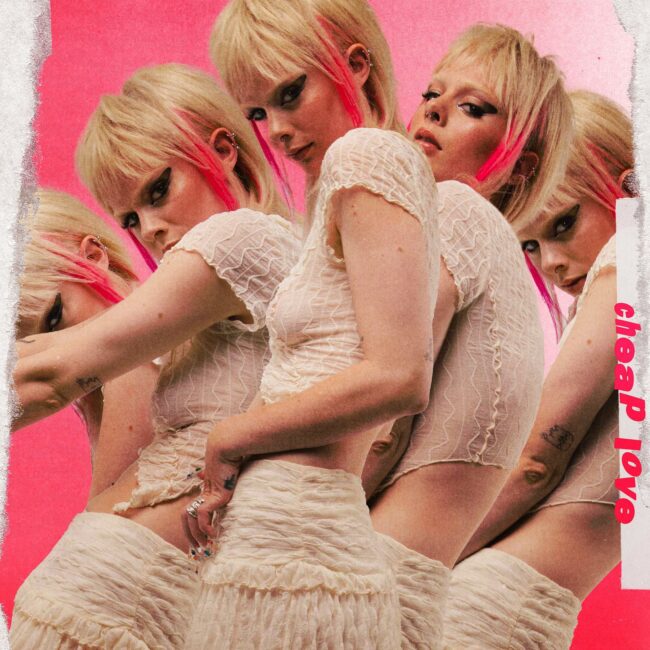 Written retrospectively by girli, the song explores the beautiful innocence of teen love and not being concerned about being materialistic. A playful and sensual visual was also released today to accompany the song.
Video Director, Kassandra Powell shares:
"The aim was to capture a feeling of youthful rebellion, mixed with the intoxicating rush of falling in love for the first time. We explored the themes of young, queer summer love and motorbikes, and created a world that was darkly colourful and full of energy. Working with girli and her team for the third time was a joy – they were so collaborative and open to ideas, which made the process incredibly fun and rewarding. We're thrilled with the final result and hope it gets people ready for summer romance!"
girli kicked off the "F**cked It Up" Tour earlier this month and there is still time to catch her live in Europe this summer. Check out the remaining dates below and grab a ticket here.
April 13th: Trix, Antwerp, Belgium
April 14th: POPUP!, Paris, France
April 16th: Bike Jesus, Prague, Czech Republic
April 17th: Badehaus, Berlin, Germany (SOLD OUT)
April 18th: Helios 37, Cologne, Germany
April 19th: Paradiso, Amsterdam, Netherlands (SOLD OUT)
April 21st: Band on the Wall, Manchester, UK
April 22nd: SWG3 Warehouse, Glasgow, UK
April 24th: Mama Roux, Birmingham, UK
April 25th: Thekla, Bristol, UK
April 26th: Scala, London, UK
May 6th: Are You Listening? Festival, Reading
July 6th: Mad Cool Festival, Madrid, Spain
July 20th: Secret Garden Party, Huntingdon