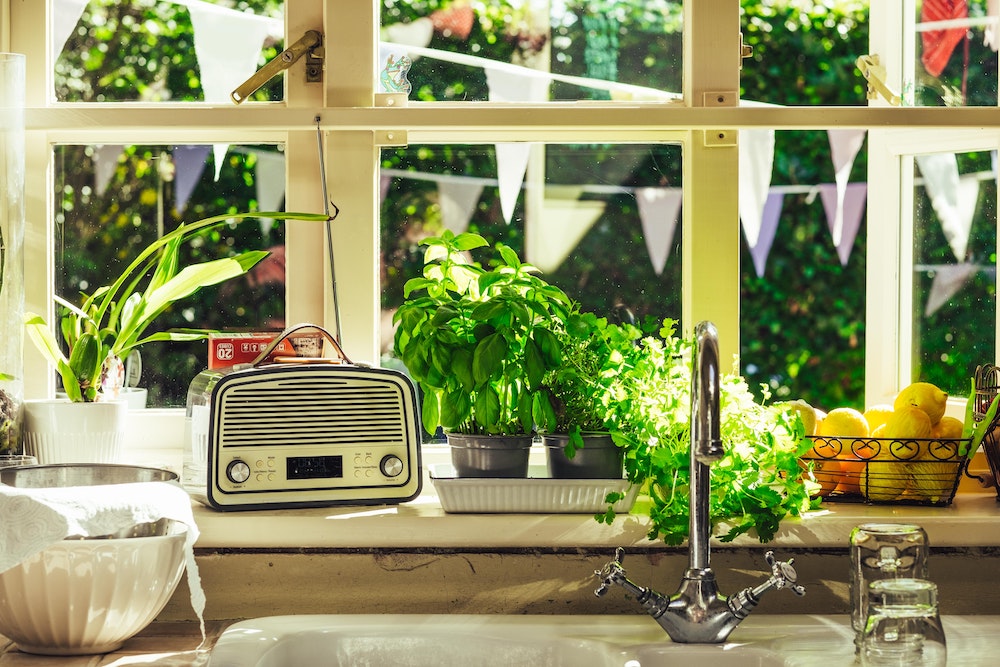 What better way to kick off a weekend than with new music? Fridays are always chock full of the latest songs and albums ready to be the soundtrack to everyone's antics, and here you'll find some of the week's standout releases. Whether you're ready to spin an anticipated song from a favorite artist or just taking a look at what's out there, there's a whole lot of tunes to dive right into. Who knows—maybe you'll find your next obsession.
All Time Low
"Sleepwalking"
All Time Low take their pop prowess in a new direction on their latest single "Sleepwalking". More in line with their collaboration with EDM artist Cheat Codes than anything else they've done before, the catchy synth-laden track is doused in electronic qualities. They're seemingly putting pop-punk on the back burner for now but they know how to give their all no matter what sound they commit to.
—
We the Kings
"When We Were Young (feat. Derek Sanders)"
We're only a few weeks away from the Elder Emo Woodstock, otherwise known as the When We Were Young festival. Performers We the Kings and Mayday Parade are attempting to pen a theme song to the epic weekend with a song by the same name. It would've been cool to get a few more guests (The Maine? Taking Back Sunday?) but you can tell they really made an effort to capture the spirit of what the festival's all about.
—
WILLOW
Coping Mechanism
Now five albums deep and only 21 years old, the strides WILLOW makes from record to record keep growing bigger. Coping Mechanism quickly improves on last year's breakout record Lately I Feel Everything—an album that put her creativity on full display. Her new LP puts an exclamation point on everything Lately did right; hard-hitting rock numbers and a sense of attitude that's impossible for anyone else to replicate. There's no telling how much better WILLOW gets from here.
—
Anti-Flag
"Modern Meta Medicine"
Killswitch Engage is always going to bring the heavy, and that's what makes this new Anti-Flag track a blast to listen to. Off their upcoming album out in January, "Modern Meta Medicine" features vocals from the metalcore frontman, adding an extra oomph to what is otherwise an explosive punk song. Not to mention, it's got one of the best choruses in an Anti-Flag track you'll hear.
—
Chloe Moriondo
Suckerpunch
Chloe Moriondo's career starts now. Ok, it technically started over four years ago when the singer/songwriter crafted her/their self-produced bedroom-pop full-length Rabbit Hearted but, with this version of Moriondo, you can forget everything you thought you knew about them. Suckerpunch, as the name implies, is a high-octane pop thriller that's more in line with Charli XCX than Billie Eilish. Either sound could catapult her into superstardom but this Fueled By Ramen debut has a charm that suits her unlike anything they've done in the past.
—
Counterparts
A Eulogy for Those Still Here
A Eulogy for Those Still Here is Counterparts at its loudest, boldest, and most melodic yet. Between blistering percussion and earth-rattling riffs, this is one of the more essential metalcore albums released in the past couple of years. Vocalist Brendan Murphy delivers a devastating performance with his harsh screams, but clean vocals even things out to provide a satisfying listening experience.
—
Carly Rae Jepsen
"The Loneliest Time"
The title track off Carly Rae Jepsen's The Loneliest Time continues the trend of big-time bangers off this record. Featuring Rufus Wainwright, the ballad-y disco jam is an easy standout thus far and probably a top-tier Carly track in general.
—
Charlie Puth
CHARLIE
Some light bullying from Elton John was all that Charlie Puth needed to make his magnum opus. CHARLIE finds the singer/songwriter doing everything himself, for the most part, as this LP is entirely self-produced with the fewest co-writes he's ever had. As a result, we get the borderline-rock smash in "Charlie Be Quiet!" alongside the mega hit in "Light Switch". It's ok if you weren't a committed Puth believer until now (neither was Elton).
—
Other new releases:
Turnover – "Tears of Change"
Gayle – A Study of the Human Experience Vol. 2
Lamb of God – Omens / "Ditch"
Young the Giant – Act III: Battle
Adam Lambert – "Mad About the Boy"
Phantogram – "Suzie"
Magnolia Park, Taylor Acorn – "Misfits"
EKKSTACY – misery
Måneskin – "The Loneliest"
Royal & The Serpent – "Love Abuser (Save Me)"
Oh Wonder – "22 Make"
Dreamer Isioma – "Dumb In Love With You"
Shawn Mendes – "Carried Away"
Hozier – "Swan Upon Leda"
Tiësto & Black Eyed Peas – "Pump it Louder"
Gracie Adams – "Difficult"
Jazmine Sullivan – "Stand Up"
Fred again.. – "Kammy (like i do)"
Mimi Webb – "Ghost of You"
Dayglow – People In Motion
Ozuna – OzuTochi 
Dermot Kennedy – Songs of Sonder
Cat Burns – "People Pleaser" / "Sleep At Night"
Gryffin – "Scandalous (with Tinashe)"
TSHA, Clementine Douglas – "Anxious Mind"
Maisie Peters – "Not Another Rock Star"
Nessa Barrett – "tired of california"
thuy – "girls like me don't cry"
Alvvays – Blue Rev
Sadie Jean – "Locksmith"
ACRAZE – "Believe (feat Good Boys)"
Mickey Guyton – "How You Love Someone"
Kali Uchis – "La Unica"
Easy Life – "FORTUNE COOKE"
Pink $weats, Sinead Harnett, Rory – "Don't Go"
Joshua Bassett – "would you love me now?"
Stray Kids – MAXIDENT
Kiana Lede, Cautious Clay – "Who Do You Think You Are"
Thomas Day – "Wildflower"
Broken Bells – INTO THE BLUE
Sharon Van Etten – "Never Gonna Change"