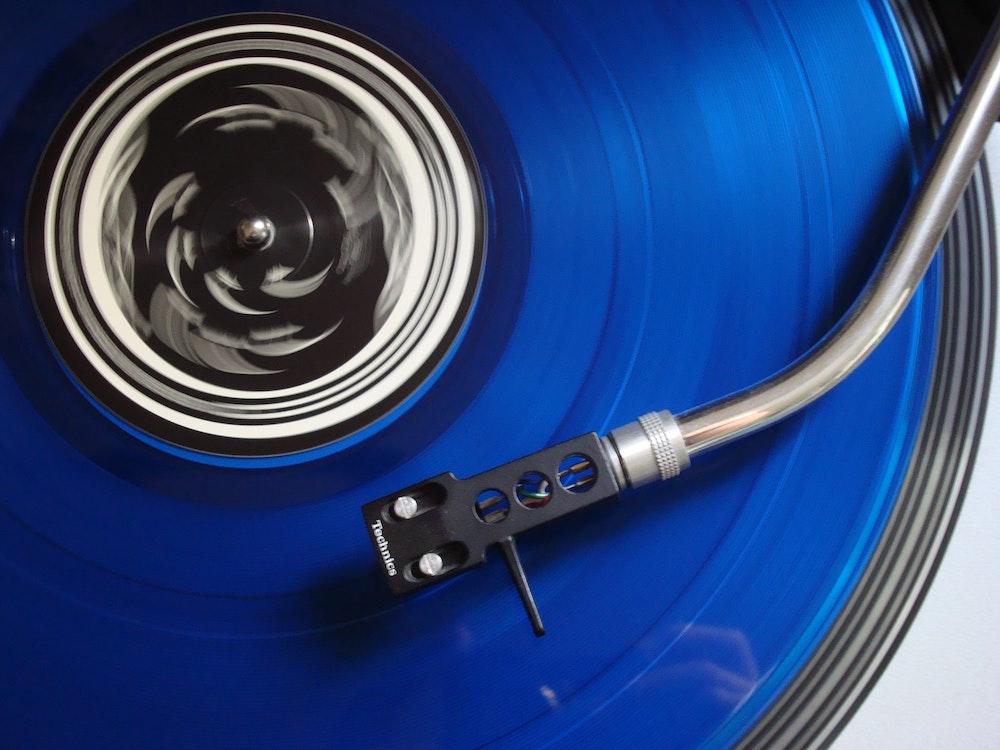 What better way to kick off a weekend than with new music? Fridays are always chock full of the latest songs and albums ready to be the soundtrack to everyone's antics, and here you'll find some of the week's standout releases. Whether you're ready to spin an anticipated song from a favorite artist or just taking a look at what's out there, there's a whole lot of tunes to dive right into. Who knows—maybe you'll find your next obsession.
Panic! at the Disco
Viva Las Vengeance
Panic! at the Disco's Viva Las Vengeance is 100% uncut Panic!, even if it's much different this time around. For instance, all the tracks were recorded straight to tape and they are not so much radio bangers as songs where Brendon Urie is having a singing contest against himself. But it's loud, proud, and encapsulates the craziness of Las Vegas to a T. It's Urie proclaiming he's still here—and he's not going anywhere.
—
Demi Lovato
HOLY FVCK
Demi Lovato may have been one of the least likely artists to shift to a rock sound but it definitely makes the most sense. Lovato heads into a time machine back to 2008 to craft a record that's smartly done in the vein that kickstarted her into superstardom to begin with. As a result, HOLY FVCK ends up being one of the most cohesive records of their career.
—
Mod Sun
"Battle Scars"
MOD SUN is finally unleashing "Battle Scars" to the masses. Teased to fans for years, MOD has decided now is the time to release the anticipated track, which slots in perfectly with the quality of his last few singles. This one holds a special meaning for the songwriter, though, as he's said that the emotionally-charged rock song has gotten him through some pretty hard times.
—
Andrew McMahon in the Wilderness
"Stars"
It's impossible for Andrew McMahon to write a bad song, so you know from the start "Stars" is going to be great. Spoiler alert: It is. Appropriately titled, McMahon dips into spacey pop territory with fantastic results. It's a direction fans should get excited about if he goes into it for a new full-length.
—
Cartel
"The End"
While we're still trying to get over Cartel's return with the emphatic "17", the band's dropping another song that'll get you just as pumped. A big soaring chorus and quotable lyrics? It may be called "The End" but don't let that fool you: They're just starting to begin again.
—
Tiny Moving Parts
"Demons Are Taking Over"
If Tiny Moving Parts isn't one of your "listen to every day" bands, they probably should be. With a new album on the horizon, "Demons Are Taking Over" is yet another track that showcases how good this record will be with well-placed screams and hooks that go on for days.
—
Chloe Moriondo
"Fruity"
Panic! isn't the only Fueled By Ramen act coming out with something special this week, singer/songwriter Chloe Moriondo is leaving their comfort zone for the bubbly and sugarcoated single "Fruity" and it's an absolute smash. You'd barely even recognize her if you played this song and, say, "Silly Girl" back to back, but that's what makes the evolution so cool.
—
I Prevail
True Power
Everything about I Prevail's True Power makes them bigger and badder than they've ever been. The band harnesses their metalcore qualities to deliver a ripper of an album, from the face-melting "Body Bag" to the softer closer in "Doomed". Of course, they manage to sneak in some behemoth poppier tunes like "Visceral" to even things out. It's the perfect balance between calm and chaos.
—
Other new releases:
Billy Idol – "Cage"
Zedd, Maren Morris, BEAUZ – "Make You Say"
Lukas Graham – "Wish You Were Here (feat. Khalid)"
Kane Brown – "Go Around"
Macklemore – "Maniac (feat Windser)"
Five Finger Death Punch – Afterlife / "The End"
Magnolia Park – "I should've listened to my friends"
BLACKPINK – "Pink Venom"
Circa Waves – "Hell on Earth"
LØLØ – "u turn me on (but u give me depression)"
The Mountain Goats – Bleed Out
Beauty School Dropout, Mark Hoppus – "ALMOST FAMOUS"
Maisie Peters – "Good Enough"
Red Hot Chili Peppers – "Tippa My Tongue"
Cautious Clay – "Camp Anonymous"
The Struts – "Fallin' With Me"
The Backseat Lovers – "Growing/Dying"
Anitta – "Lobby (ft. Missy Elliott)"
bbno$ – "sophisticated"
Feid – "Feliz Cumpleaños Ferxxo"
Aitch – "My G (feat. Ed Sheeran)"
Ruel – "YOU AGAINST YOURSELF"
Kane Brown – "Go Around"
Stephen Sanchez – Easy On My Eyes
Bazzi – "Heaven"
Daya – "Her"
Dayglow – "Deep End"
Pheelz, Davido – "Electricity"
Blake Shelton – "No Body"
44phantom – "don't sleep, repeat (feat, Machine Gun Kelly)"
Johnny Orlando – all the things that could go wrong / "fun of it (with BENEE)"
RealestK – "Leave Me Alone"
88rising, MILLI – "Mind Games (feat. Jackson Wang)"
SEB – "3am in nyc"
EMELINE – "STRUT"
Thuy – "playing tricks"
Tayo Sound, Rudimental – "Hide And Seek"
Lost Frequencies – "Chemical High"
Eric Church – &
Camilo, Grupo Firme – "Alaska"
Sara Keys – "Watching TV"
Seafret – "Running Out Of Love"
B.o.B (the flat earther) – Better Than Drugs / "Blue"
The Wombats – "Is This What It Feels Like To Feel This?"
Omar Apollo – "Pretty Boy"
Rex Orange County – "THREAT"
—