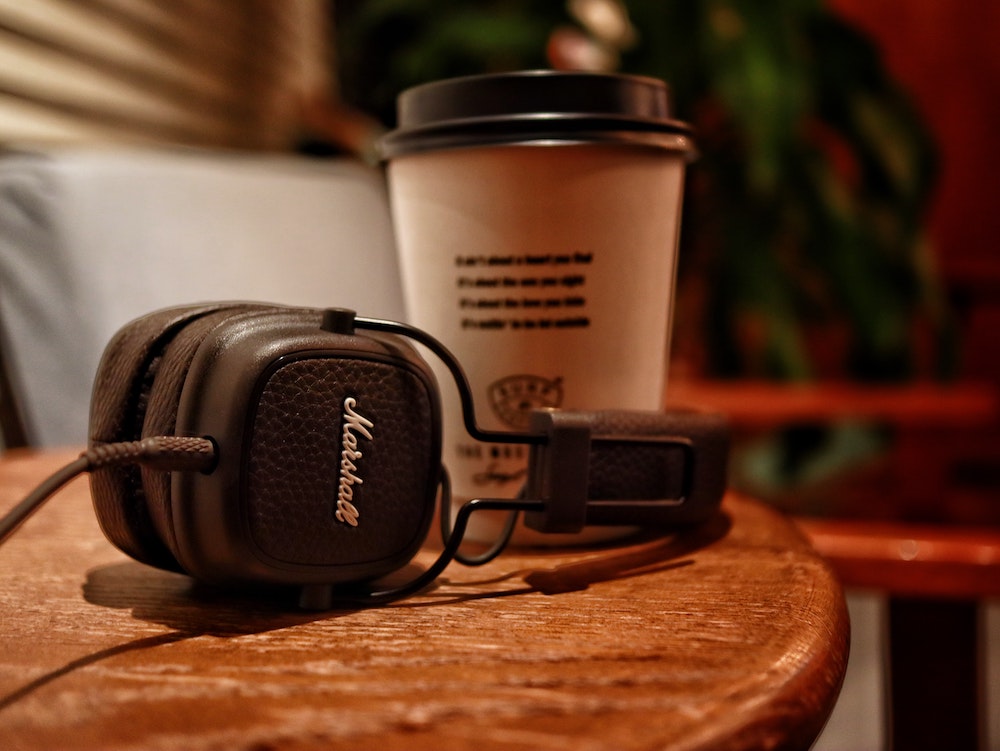 What better way to kick off a weekend than with new music? Fridays are always chock full of the latest songs and albums ready to be the soundtrack to everyone's antics, and here you'll find some of the week's standout releases. Whether you're ready to spin an anticipated song from a favorite artist or just taking a look at what's out there, there's a whole lot of tunes to dive right into. Who knows—maybe you'll find your next obsession.
Panic! at the Disco
"Viva Las Vengeance"
Panic! at the Disco is back and mastermind Brendon Urie is making sure it's a big deal. The lead single and title track off his new album, Viva Las Vengeance, is a pop tour de force, existing as if only to prove that Urie's got some of the best pound-for-pound pipes around. Fans of early-ish Panic! should be into this one — the overarching theatrical tone gives off big Vices & Virtues vibes, but you'll never really know what to expect from a full album of his until it's actually here.
—
No Pressure
No Pressure
No Pressure brings an old-school twist to one of the most revered voices in the genre. The pop-punk supergroup side project of Parker Cannon, The Story So Far vocalist, kicks off the summer with their debut LP and it's basically what TSSF would sound like if they existed in the 90s. A little bit of classic blink-182 mixed with some Saves the Day results in an action-packed ten songs that won't wear out their welcome.
—
This Wild Life
"History" (Kevin's Version)
Sometimes you just have to let the sad vibes go. Acoustic duo This Wild Life becomes, well, not an acoustic duo for a revamped version of "History", their 2014 classic. Fully electric and with a new sense of energy, it's like hearing the song for the first time all over again — and this rendition might just be the preferred one going forward.
—
Memphis May Fire
Remade in Misery
Memphis May Fire show no signs of rust on Remade in Misery — the longest gap they've had between albums in their career. If anything, they've evolved their brand of metalcore over the last four years to be something bigger, louder, and more inventive than ever before. Vocalist Matty Mullins takes full control on tracks like "Bleed Me Dry" and "Left for Dead", going all-in on their melodic choruses to cater to both radio and fans of the harder stuff.
—
DE'WAYNE
"GOOD MOOD"
There's a reason why singer/rapper/songwriter DE'WAYNE throws his name and all his song titles in all-caps — it's because they demand your full attention. If he hasn't already gotten it yet, "GOOD MOOD" will do the job. The thrashy-punk-influenced track featuring Grandson boasts a loud and proud personality that'll have you cranking the volume as loud as its font size is big.
—
Avril Lavigne
Let Go (20th Anniversary Edition)
It's the album that started it all for Avril Lavigne. It was probably most of everyone else's first taste of "pop-punk" too, whether they choose to believe it or not. While you get to revisit those Hot Topic days through the anniversary edition of Let Go, make sure to stick around for the extras at the end. Most notably her version of "Breakaway", the hit track she originally wrote for herself before handing it off to Kelly Clarkson.
—
Post Malone
Twelve Carat Toothache
It took this long for Post Malone's Twelve Carat Toothache to finally release since, allegedly, the label wanted a bigger single to push. By the sound of it, they'll have plenty to choose from going forward. Malone's new LP comes loaded with hits from front to back — you'll be hearing a lot of "Wrapped Around Your Finger" and "I Like You" in the future.
—
Betty Who
"Blow out My Candle"
Betty Who's mere existence is worth celebrating, but even more so when she comes out with a new song. "Blow out My Candle" marks the return for an artist who definitely doesn't put out enough music—but this one hits on all cylinders. Channeling that 80s pop she does so well, co-writing from Boys Like Girls' Martin Johnson gives it that extra oomph to put it on another level.
—
Other new releases:
Our Last Night – "Numb Little Bug"
Lolo – "The Floor is Lava!!"
Why Don't We – "How Do You Love Somebody"
Logic – "Bleed It"
Muse – "Will of the People"
070 Shake – You Can't Kill Me
Maggie Rogers – "Want Want"
Bo Burnham – INSIDE THE OUTTAKES
Remi Wolfe – "Cake"
Clinton Kane "14"
Renee Rapp – "Tattoos"
What So Not – "Mr Regular (feat. Oliver Tree & Killer Mike)"
AUDREY NUNA, Deb Never – chump change
Mint Green – All Girls Go To Heaven
Pinkshift – "nothing (in my head)"
Goody Grace – "What Do I Do?"
Maggie Lindemann, Siiickbrain – "break me!"
Purity Ring – graves
Christina Aguilera, TINI – "Suéltame"
Swae Lee, Diplo – "Tupelo Shuffle (from ELVIS soundtrack)"
Jax Jones, Martin Solveig, GRACEY, Europa  – "Lonely Heart"
Deaton Chris Anthony, BENEE – "Good Buy My Old Life"
DJ Snake – "Disco Maghreb"
SUB URBAN – HIVE
Kid Bloom – Highway
Goth Babe – "Taking Over the Sun"
NIKI – "Before"
Sophia Scott – "Don't Tempt Me"
Johnny Orlando – "blur"
Red Hot Chili Peppers – "Nerve Flip"
Tove Styrke – HARD
NCT DREAM – "Beatbox"