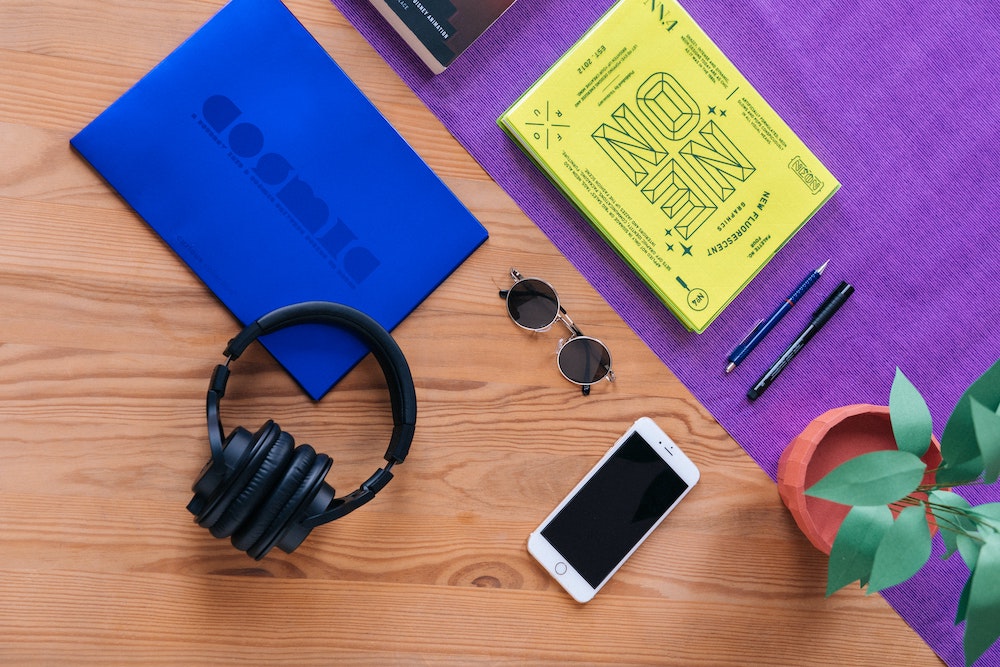 What better way to kick off a weekend than with new music? Fridays are always chock full of the latest songs and albums ready to be the soundtrack to everyone's antics, and here you'll find some of the week's standout releases. Whether you're ready to spin an anticipated song from a favorite artist or just taking a look at what's out there, there's a whole lot of tunes to dive right into. Who knows—maybe you'll find your next obsession.
State Champs
"Eventually"
As great as State Champs are at making your next favorite pop-punk song, they can make an impact lyrically, too. "Eventually" is all about tackling mental health issues head-on, as vocalist Derek DiScanio belts, "Started running from what made me paranoid / Eventually it caught up to me". It's a vulnerable and important message, wrapped in a signature State Champs sound we all know and love.
—
Stand Atlantic
"Switchblade"
Stand Atlantic's "Switchblade" is a perfectly crafted head-banger. This latest track from f.e.a.r. is another winner, keeping up the tempo that previously released songs also displayed. The highlight with this one? That face-melt-worthy guitar solo that leads into its A+ chorus.
—
Yungblud
"The Funeral (Acoustic)"
Yungblud showed off his versatility with his latest single "The Funeral"—a soaring rock-cut most reminiscent of The Smiths or something from The Cure. Its acoustic version keeps most of that energy, at least vocally, but surrounds it in a raw setting that lets the songwriting speak for itself.
—
Scary Kids Scaring Kids
"Escape from My Reality (feat. Mod Sun)"
Coolest song of the week goes to Scary Kids Scaring Kids, off their new album, Out of Light. "Escape from My Reality" features Mod Sun, who actually played drums in the band in 2009 for a brief period after leaving his first band Four Letter Lie. It's an awesome full-circle moment for everyone. And it's a great song to boot.
—
Palisades
"Reaching Hypercritical"
Palisades are a force in the post-hardcore scene thanks to their accessible nature without sacrificing their roots. "Reaching Hypercritical" is a full-blown radio smash, but it's nothing without cathartic screams, crunchy riffs, and a desire for chaos—they do it better than most.
—
A Wilhelm Scream
Lose Your Delusion
A Wilhelm Scream has no trouble getting back into the swing of things with Lose Your Delusion, the band's first album in nearly nine years. The hardcore-pop-punk veterans cook up a 'greatest hits' of sorts: it's fast, melodic, and the dual vocal parts make it the quintessential Wilhelm record.
—
Lizzo
"About Damn Time"
"About Damn Time" is right. The long-awaited new single from Lizzo arrives in grand fashion, making it its mission to be the only song you play this summer. A major funky disco feel carries the tune, making the wait until July for her new album that much harder.
—
Why Don't We
"Let Me Down Easy (Lie)"
It's impossible not to root for Why Don't We. The group, in the midst of a legal battle involving current and former managers, is making the best music of their career—evidenced by new single  "Let Me Down Easy (Lie)". The moody jam is falsetto heaven as it teeters back and forth between R&B and anthemic pop; it works on both fronts.
—
Other new releases:
Train – "Running Back (Trying to Talk to You)"
Our Last Night – "No Help"
Swedish House Mafia – Paradise Again
100 gecs – "Doritos & Fritos"
Phoebe Bridgers – "Sidelines"
Jamie xx – "Let's Do It Again"
G-Eazy – "Angel"
Alec Benjamin – (Un)Commentary
Deaton Chris Anthony, beabadoobee – "iScream"
Teddy Swims – "dose"
Whethan – "COMPLICATED (feat. aldn & 8485)"
bülow – Booty Call
Little Big Town – "Hell Yeah"
Ricky Montgomery – It's 2016 Somewhere
The Walters – "Millions Little Problems"
Mallrat, Azealia Banks – "Surprise Me"
Mark Ambar – "Hair Toss, Arms Crossed"
ayokay – "If That's What You Need"
Interpol – "Something Changed"
GRAE – "Don't Know How to Girlfriend"
Fly By Midnight – "Lightning In A Bottle"
Frou Frou, Imogen Heap, Guysigsworth – "A New Kind of Love"
24KGoldn, sokodomo – "SCAR (Prod. BOYCOLD)"
ROLE MODEL – Rx
—