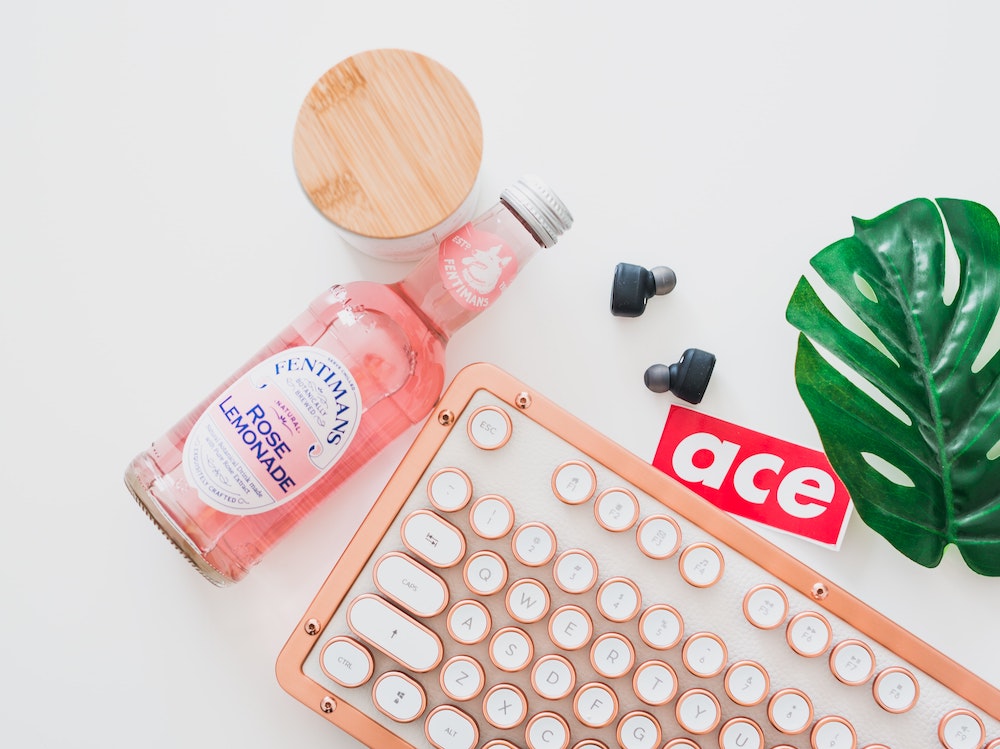 What better way to kick off a weekend than with new music? Fridays are always chock full of the latest songs and albums ready to be the soundtrack to everyone's antics, and here you'll find some of the week's standout releases. Whether you're ready to spin an anticipated song from a favorite artist or just taking a look at what's out there, there's a whole lot of tunes to dive right into. Who knows—maybe you'll find your next obsession.
Mod Sun
"Rich Kids Ruin Everything"
Mod Sun has been making some incredible strides in pop-punk—delivering his first album in the genre last year. Then collaborating with Avril Lavigne on her own record, to help find her magic again late last month. His new single, "Rich Kids Ruin Everything" brings the ball back into his court; it's an extension of last year's catchy single "Down" but turned up a notch with a massive chorus.
—
Set It Off
Elsewhere
Whether theatrical pop-punk or dramatic dark-rock, Set It Off has been consistently innovating for over a decade, no matter what they've decided to create. Elsewhere, their fifth full-length, marks yet another highlight in an impressive career. Through 16 songs, they manage to pack in a little bit of everything that they're good at. "Why Do I" has big time boyband energy, while "Better Than This" shows how well they can write a ballad.
—
Alexisonfire
"Sweet Dreams of Otherness"
Post-hardcore champions Alexisonfire gear up for their first full-length in 13 years—Otherness out in June. The first taste, "Sweet Dreams of Otherness" is a huge rock jam and it's what the band calls a "mission statement". They sound refreshed, renewed, and as hungry as they were back in the early 2000s.
—
Destroy Rebuild Until God Shows
"Satellites in Motion"
Second time's the charm for Craig Owens and Destroy Rebuild Until God Shows—the band he created after Chiodos, that he subsequently left to go back to Chiodos. It's kinda messy. But all that matters is D.R.U.G.S. is a thing again and "Satellites in Motion" is even better than previously-released comeback single "Destiny". The new cut is Owens' commitment to his patented catchy vocals coupled with metal attributes, thanks to the addition of former Bring Me the Horizon guitarist Jona Weinhofen.
—
Yungblud
"The Funeral"
After Yungblud's grungy "fleabag" single last year, the singer/songwriter goes back to an upbeat—but not so optimistic—smash in "The Funeral". His eccentric personality carries the tune as he sings of his own demise, and the 80s New Wave vibes he has going on are a whole lot of fun.
—
Maxim Mental
"Evermore (and the Grammy Goes to)"
You couldn't keep Max Bemis away from music for that long. The longtime Say Anything mastermind closed the door on his iconic moniker back in 2019 and he's been relatively quiet since then. Now, a new project has emerged as he gets back into the swing of things as Maxim Mental. "Evermore (and the Grammy Goes to)" is familiar in a zany Bemis way but its experimental qualities make it unlike anything he's done before.
—
Badley
"Crash"
The smokey production of Badley's new single, "Crash", is illuminated by his hypnotic vocals. An exploration into R&B has been an adventure for the Emarosa frontman, even as his former-post-hardcore band transitioned to a dancier, more accessible sound over the past couple of years. But with each new song he releases, he continues to refine and flex those skills in a fresh genre, making this a sound he just belongs in. 
—
The Chainsmokers
"iPad"
"iPad" has The Chainsmokers going 2 for 2 with new music. The EDM track is beautifully constructed with dramatic keys that lead into thumping synth. Singer Drew Taggart has certainly improved over the years, but he shines brightest this time around because of the sheer amount of vocal effects added—giving "iPad" a poppier feel without sounding overwhelming.
Other new releases:
Palisades – "Better"
Miss May I – "Unconquered"
Terror – "Can't Help But Hate"
Megan Thee Stallion – "Sweetest Pie" (feat. Dua Lipa)
Florence + The Machine – "My Love"
Imagine Dragons – "Bones"
Maren Morris – "Nervous"
Marshmello – "Before U"
Lucky Daye – Candydrip
Omar Apollo – "Killing Me"
Ruel – "LET THE GRASS GROW"
Linda Lindas – "Talking to Myself"
The Black Keys – "Wild Child"
chloe moriondo – "sammy"
Miranda Lambert – "Strange"
Sean Paul – "How We Do It (feat. Pia Mia)"
Sigrid – "It Gets Dark"
Bryce Vine – "American Dream"
SUNMI – "Oh Sorry Ya"
Ella Henderson – Everything I Didn't Say
Father John Misty – "Goodbye Mr. Blue"
COIN – "Brad Pitt"
Coldplay & Selena Gomez – "Let Somebody Go (Kygo Remix)"
Alanis Morissette – "Olive Branch"
Deadmau5 & Kaskade – "Escape (feat. Hayla)"
Diplo, Migeul – "Don't Forget My Love"