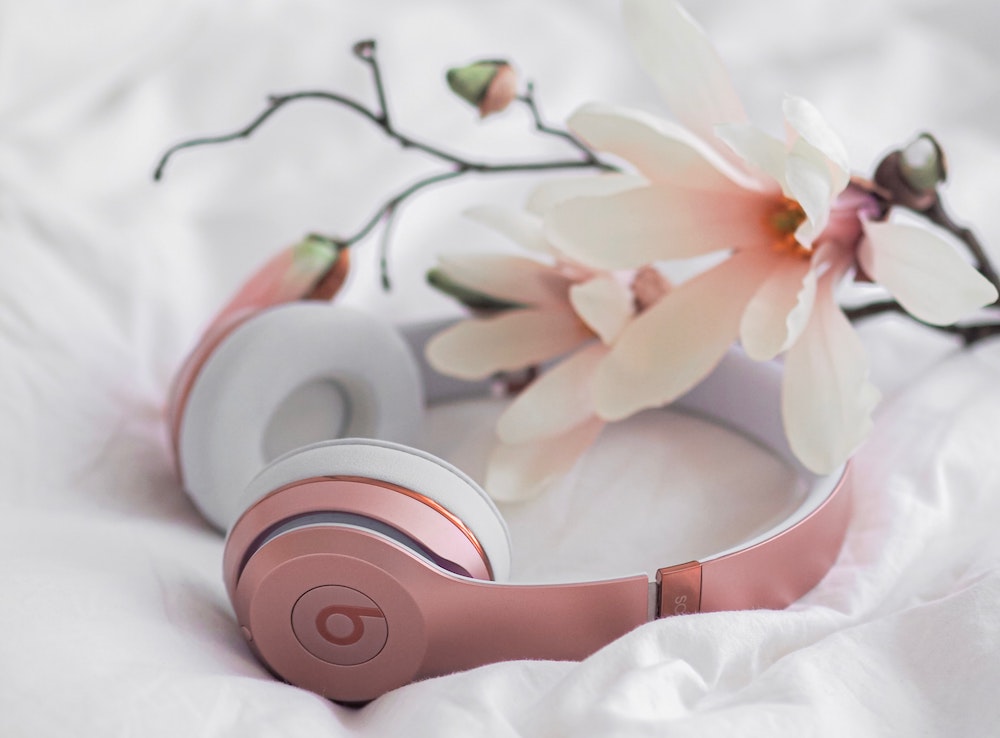 What better way to kick off a weekend than with new music? Fridays are always chock full of the latest songs and albums ready to be the soundtrack to everyone's antics, and here you'll find some of the week's standout releases. Whether you're ready to spin an anticipated song from a favorite artist or just taking a look at what's out there, there's a whole lot of tunes to dive right into. Who knows—maybe you'll find your next obsession.
Avril Lavigne
Love Sux
Avril Lavigne's pivot back to a pop-punk style wasn't the character arc we were expecting — but it's more than welcome. Love Sux, her new album, sports the usual suspects of the so-called pop-punk renaissance, like Blackbear, Machine Gun Kelly, Mod Sun, and Travis Barker. You really only need to hear the lead single to know exactly what it's going to sound like. Every song, however, was written like their lives depended on creating an anthem, between the surefire single "Bois Lie" and the full-blown duet with Blink-182's Mark Hoppus in "All I Wanted".
—
State Champs
"Everybody But You"
"Everybody But You" and its accompanying music video are a nonstop good time. You just wish you could be there with State Champs. The song has an immediate ear worm hook, plus guest vocals from Neck Deep's Ben Barlow, making this one a pop-punk powerhouse — as you'd expect when it comes to these guys.
—
Silverstein
"Ultraviolet"
There's a darker tone to Silverstein's new material that may shed some light on what to expect from their upcoming LP out in May. "Ultraviolet" is the third track released thus far, continuing the trend of gritty aggressive vibes that shy away from the healthy balance of pop and post-hardcore that their 2020 effort did so well. Of course, they're the kings of being strictly in-your-face, too, so the fans win no matter what sound they roll with.
—
Dashboard Confessional
All the Truth That I Can Tell
There's few artists that are as consistent as Dashboard Confessional. All the Truth That I Can Tell is Chris Carrabba's eighth record and he knows how to craft an acoustic tune better than anyone. This record is filled with those emotional heart-on-sleeve tracks that'll leave a mark after you hear them, but they're so good that you'll want to experience it over and over again.
—
Coheed and Cambria
"The Liars Club"
May is absolutely loaded with new records and Coheed and Cambria are joining the fun, too. "The Liars Club, the latest single off their forthcoming full-length, is catchy as all hell. Nondescript verses make way for an explosive chorus — one that vocalist Claudio Sanchez lets loose on in typical Coheed fashion. It'll likely be an easy fan favorite on Vaxis II: A Window Of The Waking Mind, which will drop May 27.
—
Big Time Rush
"Not Giving You Up"
Big Time Rush is back in a big way — both tour wise and when it comes to the music side of things. Along with a huge summer tour, they've got a huge single to go along with it in the bouncy "Not Giving You Up". It's a change of pace from the group's more pop-rock tendencies from back in the day, and it's an improvement on the comeback single they had back in December. This is straight out of the Jonas Brothers playbook with a mesmerizing falsetto chorus that you can't help but bop your head to.
—
Scary Kids Scaring Kids
"Knock It All Down (feat. LiL Lotus)"
Scary Kids Scaring Kids were post-hardcore heroes before LiL Lotus even started making music, but the two are joining together on the band's latest single "Knock It All Down". It'll be off the band's first album in 15 years, where every song features a different vocalist. The alt-rock-rapper and rising star slots in just fine on this collaboration, and it's nice to see the veterans take some newer blood under their wing like this.
—
Daft Punk
Homework (25th Anniversary Edition)
It's been a year since Daft Punk announced they were disbanding, which nobody actually believes is really true. They even showed signs of life this week to celebrate the 25th anniversary of their debut album Homework, and it features a slew of remixes and alternate versions to treat your ears to. Yeah, it's not a reunion — yet — but it's never a bad time to revisit this dance classic.
—
Other new releases:
Stray from the Path – "Guillotine"
AWOLNATION – "Beds are Burning"
OneRepublic – "West Coast"
Kygo – "Dancing Feet (feat. DNCE)"
Joshua Bassett – "Doppelgänger"
Regina Spektor – "Becoming All Alone"
Jasiah – "Earthquake" (feat. Jxdn)
ROSALIA – "CHICKEN TERIYAKI"
Florence + The Machine – "King"
Alec Benjamin – "Shadow Of Mine"
Troye Sivan, Gordi – "Wait (from Three Months)"
BANKS – "Holding Back"
Silk Sonic – "Love's Train"
24kGoldn, LAY – "Dawn to Dusk"
Dreamer Isioma – Goodnight Dreamer
The Knocks – "Slow Song (feat. Dragonette)"
Kehlani – "little story"
Cavetown, beabadoobee – "Fall In Love With A Girl"
Justus Bennetts, GAYLE – "Don't Trip"
Swedish House Mafia, Sting – "Redlight"
R3HAB, Saucy Santana – "Put Your Hands On My____"
Regina Spektor – "Becoming All Alone"
Joy Oladokun, Tim Gent  – "Fortune Favors The Bold" 
HONNE, Rueben James – "I'M BLESSED"
Tame Impala – "The Boat I Row"
Tinashe – "Naturally"