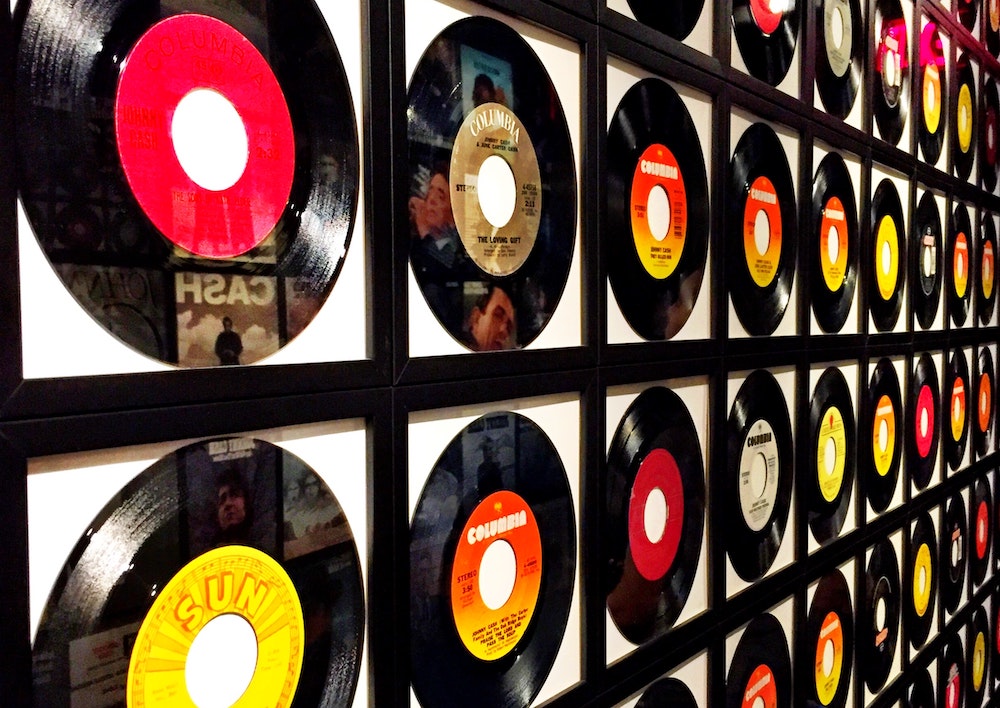 What better way to kick off a weekend than with new music? Fridays are always chock full of the latest songs and albums ready to be the soundtrack to everyone's antics, and here you'll find some of the week's standout releases. Whether you're ready to spin an anticipated song from a favorite artist or just taking a look at what's out there, there's a whole lot of tunes to dive right into. Who knows—maybe you'll find your next obsession.
Adele
"Easy on Me"
Adele returns in triumphant fashion on the piano-driven "Easy on Me", the lead single off her upcoming LP out next month. Her vocal performance is, naturally, impeccable on this rather upbeat ballad. Whether it has the lasting power of the iconic "Hello" remains to be seen, but this one sets the stage of what'll surely be a special record.
Finneas
Optimist
Though most widely known for contributing to sister Billie Eilish's rise to stardom, singer/songwriter/producer/do-everything-guy Finneas makes a case for why he deserves a slice of fame as a solo artist, too. Optimist, his debut LP, is practically a Grammy nom lock with its variety of styles and moods but it is ultimately shrouded in a pop dressing that keeps you coming back for more.
August Burns Red
"Vengeance"
As August Burns Red celebrates the ten year anniversary of their excellent Leveler the band mixes old with new with a fresh new single, "Vengeance". They said they sought to make something "fast and heavy" and, well, mission accomplished.
Illenium
"Wouldn't Change a Thing
(feat. Thirty Seconds to Mars)"
Mastermind EDM producer Illenium is gearing up for a deluxe edition of this year's Fallen Embers, and one of the new tracks shows it'll be worth revisiting. "Wouldn't Change a Thing" is a synth heavy tune featuring Thirty Seconds to Mars—a smooth easy listening experience that throws the band into a brand new realm. And they kinda kill it.
Coldplay
Music of the Spheres
Coldplay's Music of the Spheres is bold, ambitious, and just all out massive. Some titles are just literally emojis. Produced by Max Martin, Coldplay set out to become even bigger than they already were: collaborations with the likes of Selena Gomez and BTS cater to new audiences, while the epic ten minute closer "Coloratura" reinvents them as pop's premiere rock band.
Cheat Codes
Hellraisers, Part 2
DJ trio Cheat Codes are back with a follow-up to May's Hellraisers with Hellraisers, Part 2—a party in the form of a record with a mammoth list of guests. From Oli Sykes and Travis Barker to All Time Low and Tyson Ritter, the LP is a love-letter to the early 2010s with an EDM spin.
Taking Back Sunday
"My Name Is Jonas"
Taking Back Sunday reemerges with a cover of Weezer's classic "My Name Is Jonas" bringing a live staple of theirs to life in studio form. While not a difficult song to take on, Adam Lazzara's voice makes it their own.
This Wild Life
Ever Blossom
Get out the tissues and look back on texts from your ex: This Wild Life has a new album. The acoustic duo's Ever Blossom puts another LP under their belts that's loaded with brutally honest lyrics and catchy guitar strums, and that's all you can really ask for.
Tom Morello
The Atlas Underground Fire
If anything, Tom Morello's new album The Atlas Underground Fire deserves credit for its uniqueness. The Rage Against the Machine legend embraces the old and new school on the 12 song collection—from a Bruce Springsteen/Eddie Vedder collab on a cover of "Highway to Hell" to a collab with Oli Sykes on "Let's Get The Party Started", which could pretty much be a Bring Me the Horizon song.
Young Thug
Punk
Eccentric and over-the-top rapper Young Thug has made a name for himself on being different, and he encapsulates that perfectly on Punk, his second LP. Don't let the title fool you, it's still a hip-hop record but the influences of other genres run rampant on tracks like the Nate Ruess-assisted "Love You More" and the mellow guitar-centric opener "Die Slow".
Other new releases:
David Bowie – "Karma Man"
Prince – "Do Me, Baby" (Demo)
Death Cab for Cutie – "Coney Island (Band Demo)"
Smallpools – LIFE IN A SIMULATION
Mac Miller – "Here We Go"
Cassadee Pope – Thrive
Chase Atlantic – "Escort"
Miranda Lambert – "If I Was a Cowboy"
Demi Lovato – "Unforgettable (Tommy's Song)"
THE DRIVER ERA – Girlfriend
K.Flay – "Nothing Can Kill Us"
Scott Helman – "Pretty"
Fickle Friends – "Alone"
Robert DeLong – "Own Worst Enemy"
Billy Porter – "Children"
Foxes – "Dance Magic"
Kelly Clarkson – When Christmas Comes Around…
Santana – Blessings and Miracles
Anitta – "Faking Love (feat. Saweetie)"
Tiesto – "Oohla Oohla (feat. Lucas & Steve)"
Kygo – "Undeniable (feat. X Ambassadors)
Remi Wolf – "Street You Live On"
PinkPantheress – "Reason"
Chelsea Cutler – When I Close My Eyes
Pink Sweat$ – "I Feel Good"
Lennon Stella – "Fancy"
The Lumineers – Big Shot EP
Ricky Montgomery – "Sorry for Me"
Louis The Child – Euphoria EP
88rising, BIBI – "The Weekend"
Snail Mail – "Ben Franklin"
Santana, Chris Stapleton – "Joy"
Disclosure – DJ-Kicks: Disclosure 
Cyndi Lauper – "Headed For The Moon"
Ilan Rubin, Phantogram – "Talk, Talk, Talk"
Amber Run – "I'm Tired (Acoustic)"