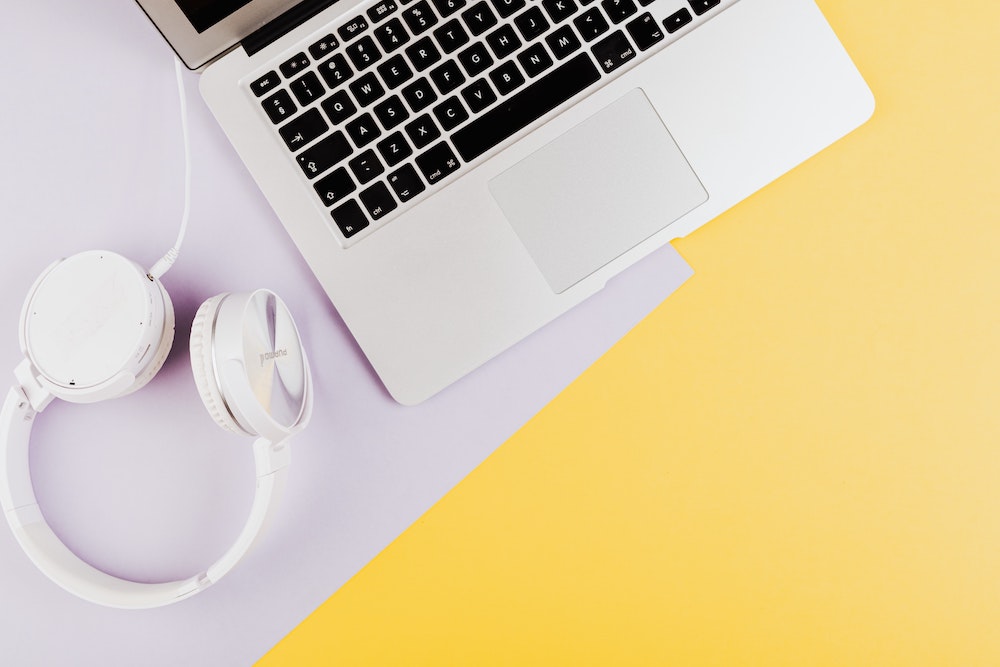 What better way to kick off a weekend than with new music? Fridays are always chock full of the latest songs and albums ready to be the soundtrack to everyone's antics, and here you'll find some of the week's standout releases. Whether you're ready to spin an anticipated song from a favorite artist or just taking a look at what's out there, there's a whole lot of tunes to dive right into. Who knows—maybe you'll find your next obsession.
New Found Glory
Forever and Ever x Infinity…And Beyond!!!
The kings of pop-punk add firepower to their already-beefy 2020 LP with a handful of new songs. These six tracks are New Found Glory at their best, with the help of Will Pugh of Cartel running things on the production side. "Puzzles" gets a jolt of energy from its 2019 demo version, while the lovesick "Ferris Wheel" is the perfect one to spin as carnival season winds down.
Hawthorne Heights
"Thunder in Our Hearts"
Tinged with a bit of their post-hardcore qualities, Hawthorne Heights' "Thunder in Our Hearts" shines with frontman JT Woodruff's lyrical honesty. The track describes battling panic attacks in the midst of writing this latest album, but the overall upbeat tone of the tune may be his way of saying how music helped him cope.
Mod Sun
"Down (feat. Travis Barker)"
This year's Internet Killed the Rockstar showed off Mod Sun's easy transition into pop-punk and you didn't even have to add Travis Barker into the mix. When you do, though, you get "Down"—a standalone single that would have fit just fine on his LP but is immediately one of his best tracks to date.
As It Is
"ILY, How Are You?"
Another new song, another winner for As It Is. The band continues to branch out with new sounds, style, and attitude. "ILY, How Are You?" kind of strips those pop-punk roots completely, giving the song a Blackbear/Yungblud vibe.
De'Wayne
"Harder, Better, Faster, Stronger"
Anything De'Wayne does is just outrageously cool. His cover of Daft Punk's "Harder, Better, Faster, Stronger" is no exception. The eclectic rapper/singer makes the iconic dance number his own by giving it a little alt-rock flavor.
Imagine Dragons
Mercury: Act I
Few bands consistently deliver hits like Imagine Dragons. They just don't miss when it comes to crafting arena-rattling rock anthems and they're here in bulk on the band's new album Mercury: Act I. From the bouncy "Follow You" to the Ed Sheeran-esque "Lonely", it's easy to picture any of these tracks ruling radio in the future.
Nothing,nowhere.
Trauma Factory Live
As good as nothing,nowhere. is on his albums, he's even better live. Find out for yourself with Trauma Factory Live, a wonderfully done presentation of his record that came out earlier this year. For those planning to see him live this fall, listening to this might make the wait harder.
Drake
Certified Lover Boy
Loaded with guests from front to back, even the likes of Jay-Z and Travis Scott can't stop Drake's Certified Lover Boy from being certifiably boring. It's another victim of "hey, let's put ALL the songs on the track listing", leaving CLB somewhat messy and devoid of the cohesion that Drake's (also long) Scorpion had.
Finneas
"The 90s"
Multi-platinum producer/songwriter Finneas takes a fun turn with his solo project, releasing a song that's one of the more interesting ones he's ever put out. "The 90s" is a millennial ode to a time of life before the Internet, and the rather minimalist pop tune will turn heads with a glitchy electronic bridge and autotuned vocal effects in the chorus.
Kanye West
Donda
Kanye West's infamous Donda dropped this week, marking an end to what was probably the most exhausting album rollout of all time. That's the key word here: Exhausting. With 24 tracks, nearly two hours in length, and mired in controversy, it all ultimately overshadows the standouts the record does have. And Kanye probably wouldn't want it any other way.
Other new releases:
Lady Gaga – Dawn of Chromatica
Our Last Night – "Motley Crue"
Little Mix – "Love (Sweet Love)"
Charli XCX – "Good Ones"
Anderson .Paak – "Fire in the Sky"
ABBA – "I Still Have Faith In You" / "Don't Shut Me Down"
Biffy Clyro – "Unknown Male 01"
Twin Atlantic – "One Man Party"
Iron Maiden – Senjutsu
Camila Cabello – "Million to One (from Cinderella)"
Carrie Underwood, Dan + Shay – "Only Us"
Sting – "If It's Love"
Example – "Every Single Time (feat. What So Not & Lucy Lucy)"
Jason Derulo – "Acapulco"