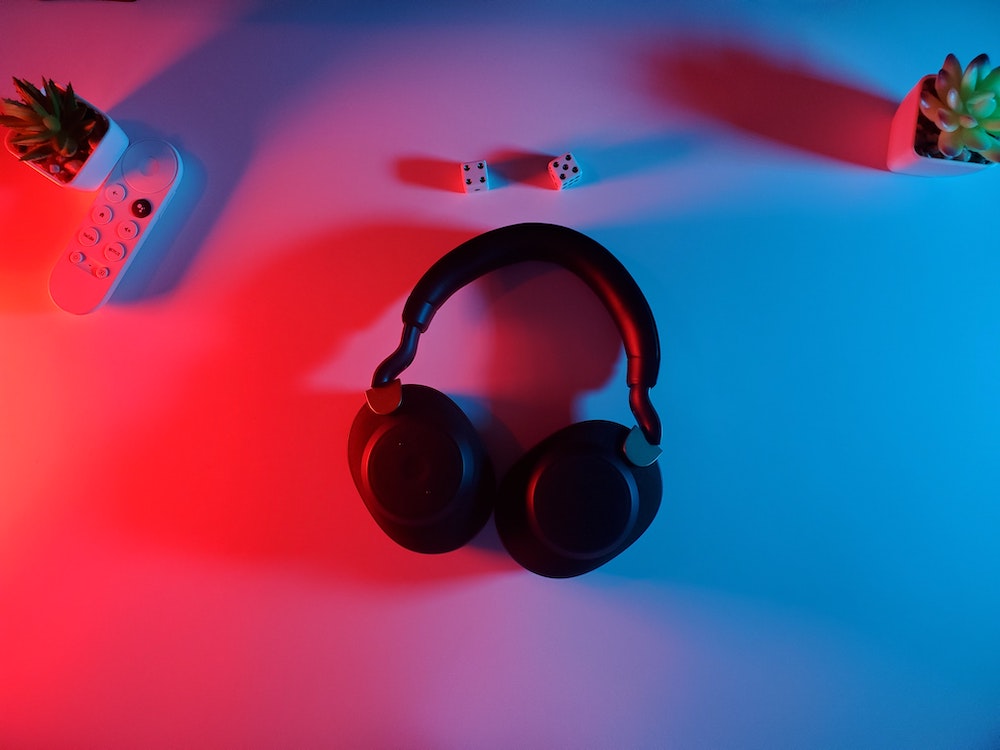 What better way to kick off a weekend than with new music? Fridays are always chock full of the latest songs and albums ready to be the soundtrack to everyone's antics, and here you'll find some of the week's standout releases. Whether you're ready to spin an anticipated song from a favorite artist or just taking a look at what's out there, there's a whole lot of tunes to dive right into. Who knows—maybe you'll find your next obsession.
Jxdn
Tell Me About Tomorrow
Jxdn's Tell Me About Tomorrow is as much a Travis Barker album as it is his. The TikTok-star-turned-pop-punk prince is just one of the many artists Barker has taken under his wing, over the past year, to mold into ambassadors of the genre's "new age." From the instant-hit of "Wanna Be" to "A Wasted Year"—a track interpolating Blink-182's "Feeling This"—Barker saved his best work for this one.
Big Red Machine
"Renegade (feat. Taylor Swift)"
The triple threat of Taylor Swift, Aaron Dessner, and Justin Vernon make waves again for the new track from Big Red Machine. "Renegade", commanded by Swift vocally, is composed beautifully by Vernon and Dessner. And while you could make the case this is maybe a b-side from the Folklore or Evermore sessions, it's anything but a throwaway.
Luke Hemmings
"Starting Line"
5 Seconds of Summer's Luke Hemmings is the latest member to do the solo thing. He teases his forthcoming LP with "Starting Line", an ethereal pop tune that widens its rock soundscape as the track progresses. It's a major improvement in songwriting for the artist and will definitely keep anyone interested in hearing more.
Imagine Dragons
"Wrecked"
The guitars in the verses of "Wrecked" pluck away before a loud and enthusiastic chorus comes barreling through—you can probably guess that's describing a new Imagine Dragons song. Off their new record in September, the radio rock superstars keep things simple with a safe—but effective—single.
Lil Lotus
"Think of Me Tonight"
Lil Lotus' pop-punk dreams come to life thanks to the pristine production from John Feldmann, turning "Think of Me Tonight" into an infectious weekend jam that can be sandwiched in between Jxdn listens. The processed vocals are a bit much, but the hooks can't be denied.
Descendents
"Like the Way I Know"
Descendents' "Like the Way I Know" might have just dropped in 2021 but it was actually written about … 40 years ago. It's one of the first tracks the band ever wrote together—that's seeing a new lease on life on their upcoming record—and it's pretty cool to hear some punk rock history with a fresh coat of paint.
You Me at Six
Suckapunch (Deluxe Edition)
Released at the beginning of this year, You Me at Six re-issue their Suckapunch LP equipped with three new songs and a couple of alternative versions. "Read My Mind", the most notable of the new cuts, adds an aggressive tone to the track listing that immediately improves it.
Logic
"Vaccine"
Logic is definitely back. The rapper who made his triumphant return to the game after a brief retirement is keeping things rolling with the new single "Vaccine". The track keeps listeners primed for a third Bobby Tarantino mixtape (teased in the lyrics) and the track itself has a fire that does his early days justice.
Flo Rida
"Summer's Not Ready"
Flo Rida makes sure that when he arrives, he does so with a bang. The hit-maker offers up his first solo single in years with the pop smash "Summer's Not Ready" that sounds straight out of 2010. It's really the only thing you could hope for from a guy like him.
Other new releases:
ILLENIUM, Matt Mason – "Heavenly Side"
Lil Yachty – "Love Music"
AJR – "Way Less Sad" (Cash Cash Remix)
Andy Grammer – "Lease on Life"
Grady, lovelytheband – "The Idea of You"
St. Vincent – "Sad But True"
Enrique Iglesias – "ME PASE (feat. Farruko)"
Dennis Lloyd – Some Days
Common – "Imagine [Feat. PJ]"
GASHI – "Don't Pass On Love"
Barbra Streisand – "Sweet Forgiveness"
Inhaler – "Totally"
HOTEI – Pegasus
dvsn & Ty Dolla $ign – "I Believed It (feat. Mac Miller)"
Iggy Azalea – "I Am the Strip Club"