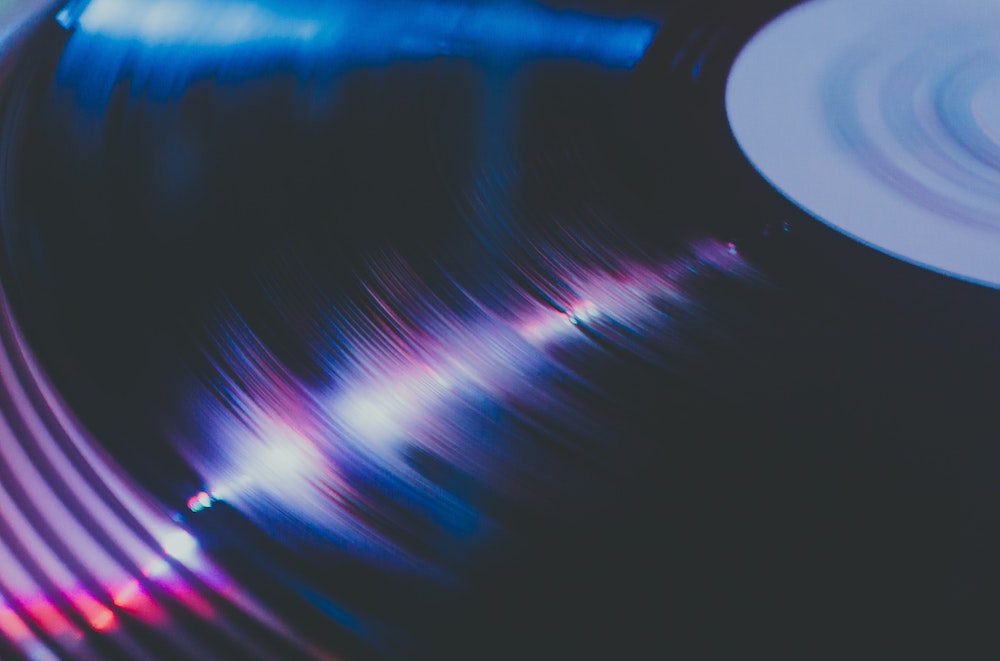 What better way to kick off a weekend than with new music? Fridays are always chock full of the latest songs and albums ready to be the soundtrack to everyone's antics, and here you'll find some of the week's standout releases. Whether you're ready to spin an anticipated song from a favorite artist or just taking a look at what's out there, there's a whole lot of tunes to dive right into. Who knows—maybe you'll find your next obsession.
Nothing,nowhere.
Trauma Factory
Listening to Trauma Factory is like opening a diary—a vulnerable look at nothing,nowhere.—an artist who is otherwise shrouded in mystery. It's an LP full of emotion wrapped in a myriad of genres that work like an oiled machine. Whether it's the hip-hop laden "lights (4444)" or the pop-infused "nightmare" something is bound to hit you.
Manchester Orchestra
"Bed Head"
It doesn't get more consistent than Manchester Orchestra. The band who has simply never dropped a bad album is gearing up for record number six in April—"Bed Head" is our first taste. Bringing a newfound energy and an array of electronic instrumentation, it's not only their consistency that is Manchester Orchestra's strong suit, but rather the innovation from release to release.
Architects
"Meteor"
With only a week left to go until Architects' highly-anticipated new full-length, the UK metal act reveals one last teaser—perhaps saving the best for last. "Meteor" is an all-out rock tour de force; it's a haunting melodic piece appropriate only in an arena setting.
Trippie Redd
Neon Shark vs. Pegasus
Presented By Travis Barker
Pick any song on a New Music playlist and Travis Barker probably had something to do with it. This time, he's responsible for an entire record—an expansion to Pegasus,Trippie Redd's 2020 LP. Barker's imprint naturally runs heavy on the rapper's new music, even if Redd has had hints of rock in his tunes before; with additional appearances including Machine Gun Kelly and Deftones' Chino Moreno, Redd pivots to a new genre like he was born for it.
Our Last Night
"Drivers License"
There's three certainties in life: death, taxes, and Our Last Night covering a number one song. Olivia Rodrigo's surprise hit "Drivers License" becomes a little less endearing when a bunch of 30 year old dudes are performing it, but it's a solid effort in turning a melancholy tune into a blistering rock anthem.
Senses Fail
"Lush Rimbaugh"
There's no ounce of subtlety on "Lush Rimbaugh", the new track from Senses Fail that shares some unfiltered thoughts on Rush Limbaugh's recent death. The song is searing, fast, and furious, throwing back to their earlier days of unapologetic lyricism.
Ariana Grande
Positions (Deluxe)
New Ariana Grande pops out like an industrial hit factory (but there's no complaint here). On the deluxe edition of last year's Positions LP, Grande introduces a few tracks that didn't make the initial cut. With each of them clocking in at around 2 minutes in length, it's an easy listen, especially considering how well the new songs mesh in with Positions in the first place.
Haim
Women in Music Pt. III (Expanded Edition)
An expanded edition of HAIM's excellent Women in Music Pt. III gifts listeners with a few extra songs, most notably a collaboration with Taylor Swift for a remix of "Gasoline". It brings it all full-circle after HAIM contributed to Swift's recent Folklore record, and her vocals added to the alt-rock-tinted "Gasoline" make the track glow harder than ever before.
Ones to Watch:
LILHUDDY
"The Eulogy of You and Me"
TikTok star turned pop-punk prodigy, Chase Hudson, aka LILHUDDY, delivers a fiery follow-up single to his debut track from last month. "The Eulogy of You and Me" doubles down on his pop-punk influences, mostly thanks to co-writing from Travis Barker and Andrew Goldstein, but he's got a swagger to him that proves he can pull off this style and carry it well.
Other new releases:
24kgoldn – "3,2,1"
Mike Shinoda – "Happy Endings (feat. Iann Dior & UPSAHL)"
Kelly Rowland – K / "Flowers"
Twin XL – "Lonely (feat. Little Hurt & Rad Horror)"
Cash Cash – "Too Late (feat. Wiz Khalifa & Lukas Graham)"
NCT 127 – "First Love"
AJR – "Way Less Sad"
Chase Atlantic – "Empty"
PRETTYMUCH – "Lonely"
Tainy, Miguel – "Sunbathe"
Major Lazer, Ludmilla – "Pra te Machucar (feat. Diplo, ÀTTØØXXÁ, and Suku Ward)"
Gorgon City, DRAMA, John Summit – "You've Done Enough – John Summit Remix"
KAYTRANADA – "Caution"
Rudimental – "Be the One (feat. MORGAN & TIKE) [Pt. 2]"
Justine Skye, Timberland – "Intruded"
Marshmello, Arash – "Lavandia"
Kina – "I'm Not Going Back (feat. Mokita)"
Amy Shark, Keith Urban – "Love Songs Ain't For Us"
Ella Henderson, Tom Grennan – "Let's Go Home Together"
Olivia Holt – "Do You Miss Me"