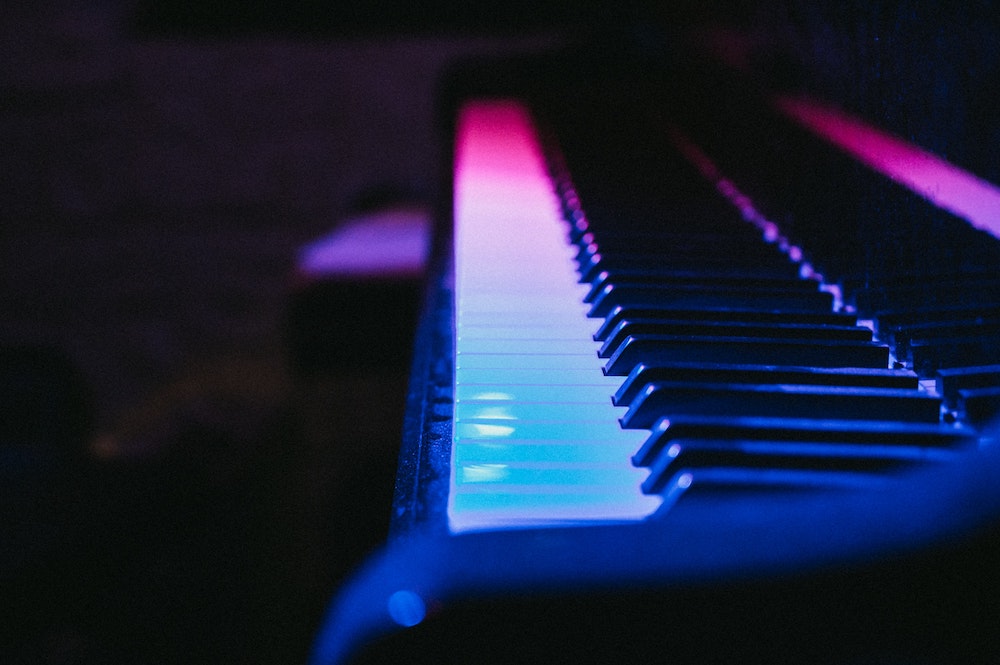 What better way to kick off a weekend than with new music? Fridays are always chock full of the latest songs and albums ready to be the soundtrack to everyone's antics, and here you'll find some of the week's standout releases. Whether you're ready to spin an anticipated song from a favorite artist or just taking a look at what's out there, there's a whole lot of tunes to dive right into. Who knows—maybe you'll find your next obsession.
Neck Deep
"I Revolve (Around You)"
You can't say that Neck Deep ever made the same record twice. The upcoming All Distortions Are Intentional is shaping up to be the band's most unique yet, shying away from sugar-sweet pop-punk for a more structured rock vibe. Of course, they can't completely escape their roots—"I Revolve (Around You)" still packs a heavy punch, but you can immediately sense that this is a pop-punk band going on their fourth album. They won't settle for formulaic.
The Chicks
Gaslighter
Formerly known as The Dixie Chicks, legendary country group The Chicks are revitalized in every sense of the term. Their first album in 14 years, Gaslighter takes their sound into a modern era but still retains the qualities they've had their entire career: honest intentions and personal lyrics. Production work by Jack Antonoff brings new life out of the trio's music but the catchy melodies make listeners feel right at home.
DJ Khaled
"Popstar" / "Greece" (feat. Drake)
They're a duo that can't be denied; DJ Khaled and Drake shake up the music stratosphere yet again with two new collaborations off Khaled's upcoming album. "Popstar" will appease the fans of Drake's rap side while "Greece" taps into his inner … well … popstar. Drake's dynamic flow and ability to shift between styles has always been a strong suit and now he gets to cater to both sides here.
The Killers
"My Soul's Own Warning"
After a painful delay, The Killers' Imploding the Mirage will finally grace our speakers on August 21. To celebrate, "My Soul's Own Warning" arrives as the album's third song revealed thus far and, like lead single "Caution", the track is a beautiful love letter to 80s pop with its massive synth presence.
MxPx
"Fever Dream"
This summer is one that none of us are used to but MxPx try to bring some normalcy back to it with a song ripe with energy and youthfulness. "Fever Dream" takes you back. It reminisces on those older times and in turn offers up a solid soundtrack to creating new memories—whenever those may be.
Ellie Goulding
Brightest Blue
Ellie Goulding might not be the flashiest pop star but she's up there with the most consistent of them. Brightest Blue, her fourth LP, shows just how adaptable her vocals are to the kind of track thrown at them. With the first part of the record packed with ballads, the second—six-song section—is the playbook for chart domination. Collaborations with Diplo, Juice WRLD, and Swae Lee simply run wild.
The Fall of Troy
"We are the Future"
Post-hardcore outfit The Fall of Troy are gearing up for their first record in over four years. The brand new single "We are the Future" encapsulates what has been the band's calling card for nearly two decades—frantic vocals and mesmerizing guitar work that only gets more impressive with each listen.
Kiiara
"I Still Do"
Singer/songwriter Kiiara has been bubbling underneath the surface ever since her 2015 hit "Gold". On "I Still Do" she's got eyes for another smash. Relatable lyrics are at the forefront here and R&B vibes mirror that of something you'd hear from JoJo. Spacey production is amongst the highlights of the track and it'll be fun to potentially hear more of that on her new album out in the fall.
Zedd
"Funny"
Zedd's first track of the year is your regularly scheduled summertime banger, even if it sounds like something you've heard before. Of course, nobody listens to Zedd for inventive production; it's all about the hook. This time around he enlists UK singer/songwriter Jasmine Thompson for the vocal duties and it's actually quite the difference from her usual soft and delicate style. She nails the grandiose vibe (but the vocal effects could have been turned down a tiny notch).
Cam
"Classic"
The Chicks' new tracks aren't the only country tunes Jack Antonoff has his hands on this weekend. He produces and co-writes Cam's new single "Classic". The singalong-style chorus coupled with Cam's twangy yodel is a recipe for success on this upbeat pop number. While Antonoff has his own distinct sound with the songs he writes, he largely lets Cam do her own thing here. It pays off.
Other new releases:
Blackbear – "I feel bad"
Kygo and Tina Turner – "What's Love Got to Do With It"
Alessia Cara – This Summer: Live off the Floor
Troye Sivan – "Easy"
Oliver Tree – "Jerk"
Pink Sweat$ – The Prelude / "Icy"
Kygo, Tina Turner – "What's Love Got to Do With It"
Jhené Aiko – Chilombo (Deluxe)
Anne-Marie – "To Be Young (feat Doja Cat)"
Lianne La Havas – Lianne La Havas
YUNGBLUD – "Strawberry Lipstick"
Jake Miller – "Blame It On You"
beabadoobee – "Care"
The Aces – Under My Influence
Sunset Sons – "Rum & Coca Loca"
UPSAHL – "People I Don't Like"
Cassadee Pope – "Hoodie" / "Counting on the Weather"
Meghan Trainor – "Underwater (feat. Dillion Francis)"
R3HAB – "Thinking About You (with Winona Oak)"
boyband – "big face (feat. Mike Kinsella of American Football)" / alone a boyband
Bush – The Kingdom
Anna of the North – "Lovers (Home Made)"
AViVA – "Evil"
Keith Urban – "Superman"
They & Tinashe – "Play Fight"
Steve Aoki & Frank Walker – "Imagine" (feat. AJ Mitchell)