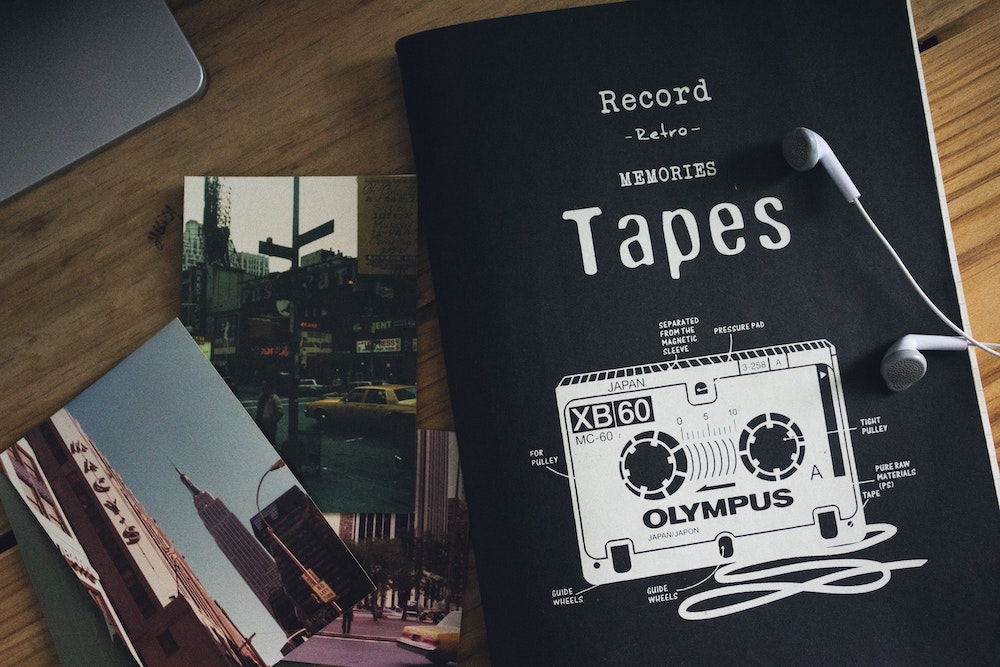 What better way to kick off a weekend than with new music? Fridays are always chock full of the latest songs and albums ready to be the soundtrack to everyone's antics, and here you'll find some of the week's standout releases. Whether you're ready to spin an anticipated song from a favorite artist or just taking a look at what's out there, there's a whole lot of tunes to dive right into. Who knows—maybe you'll find your next obsession.
Bring Me the Horizon
"Parasite Eve"
Bring Me the Horizon follow up their weird and experimental 2019 EP with "Parasite Eve", a track that's, well…also weird and experimental. It's a breath of fresh air for the band, however, they pull the reins back on their radio-friendly rock sound for a groove that harkens back to their Sempiternal days.
Bowling for Soup
"Erase Me"
In what is probably the strangest yet coolest cover in recent memory, Bowling For Soup takes on the Kid Cudi and Kanye West hit "Erase Me". Its pop flair works well in the BFS wheelhouse, but they enlist viral rapper 10k.Caash for an original verse in place of West's. Props for doing something interesting. And props for actually pulling it off.
Cassadee Pope
"Let Me Go" / "Built This House"
Cassadee Pope'sStages album didn't get the love it deserved when it released last year—it was years in the making and showed itself worthy of the time spent on it by flexing Pope's otherworldly talent. Fortunately, her next LP arrives in August and she's shared two tracks to kick off the weekend. Both acoustic cuts, Pope's vocals are on top of their game with pitch perfect melodies like you'd expect.
Haim
Women in Music Pt. III
Women in Music Pt. III is the record that HAIM has been reaching for their entire career. Packed with an array of styles and personalities, the trio's third LP is a masterwork in production with help from producer Rostam. But really, it's the honest lyrics and heart-stopping vocals from the sisters that puts the album into a league of its own.
State Champs
"Crying Out Loud" / "Criminal (acoustic)"
State Champs are unstoppable acoustically, so it makes sense that they have an unplugged acoustic EP on the way. Along with fan favorite "Criminal" the band
drops the new track "Crying Out Loud" that flourishes in its stripped down
setting. Meanwhile, "Criminal" gets a complete makeover that makes it a
borderline reimagining.
American Hi-Fi
"Our House"
Continuing their reign on covering timeless hits from the 80s, American Hi-Fi's rendition of "Our House" is a blast. Like their previous cover of "Steppin' Out", the band makes sure to capture the essence of the original while putting their own
spin on things—though it hurts a little that they didn't go all in with the original's
ska elements.
Blackpink
"How You Like That"
The comeback was definitely worth the hype. Blackpink already made their mark on 2020 by collaborating with Lady Gaga on "Sour Candy"—rightfully their highest charting U.S. song to date—but they've got eyes for top of the charts with "How You Like That", a dynamic fusion of their rap vocals and a soaring chorus.
The Chicks
"March March"
Following in the footsteps of Lady Antebellum's name change to Lady A, the legendary country group formerly known as Dixie Chicks is dropping the Dixie. New look, same sound: The Chicks' name change comes alongside a brand new song off their upcoming album, Gaslighter, titled "March March"—it's got a smokey vocal line and Jack Antonoff's electronic production is fully on display.
Charlie Puth
"Girlfriend"
Charlie Puth's hot streak has gone on too long for it to be a streak anymore—it's simply just the new normal for the pop crooner and songwriter. He elevates his sound yet again on the funky "Girlfriend", which is basically a love letter to disco equipped with Puth's unreal falsetto.
Stand Atlantic
"Jurassic Park"
Bubbling at the surface and ready to explode, rock band Stand Atlantic will put a new full-length in motion with Pink Elephant out in August. Honestly, we've heard enough released thus far to know it'll be solid, but "Jurassic Park" has it
approaching the potential to be among the best in the genre this year. Barely clocking in at over two minutes, the song is pure energy—think their track "Skinny Dipping" on steroids.
Other new releases:
Lauv – "Love Somebody"
Usher – "I Cry"
grandson – "Identity"
Broadside – "Heavenly"
Like Pacific – "Hands Tied"
Cheat Codes – "Heaven"
6lack – 6pc Hot EP
Dermont Kennedy – "Giants"
Dominic Fike – "Chicken Tenders"
Jonas Blue, MAX – "Naked"
Quinn XCII – Second Time Around EP
kenzie – "EXHALE (feat Sia)"
Smallpools, morgxn, The Driver Era – "slowdown (The Driver Era Remix)"
Raleigh Ritchie – Andy
Big Boi, Sleepy Brown – "Can't Sleep"
Metric – Ex Machina
Nothing But Thieves – "Real Love Song"
Tessa Violet, MisterWives – "Bored"
Walk Off the Earth – "Oh What A Feeling"
Buju Banton – "Cherry Pie (feat Pharrell Williams)"
Sheppard – "Symphony"
Aloe Blacc – "My Way"
Kesha – "Children of the Revolution"